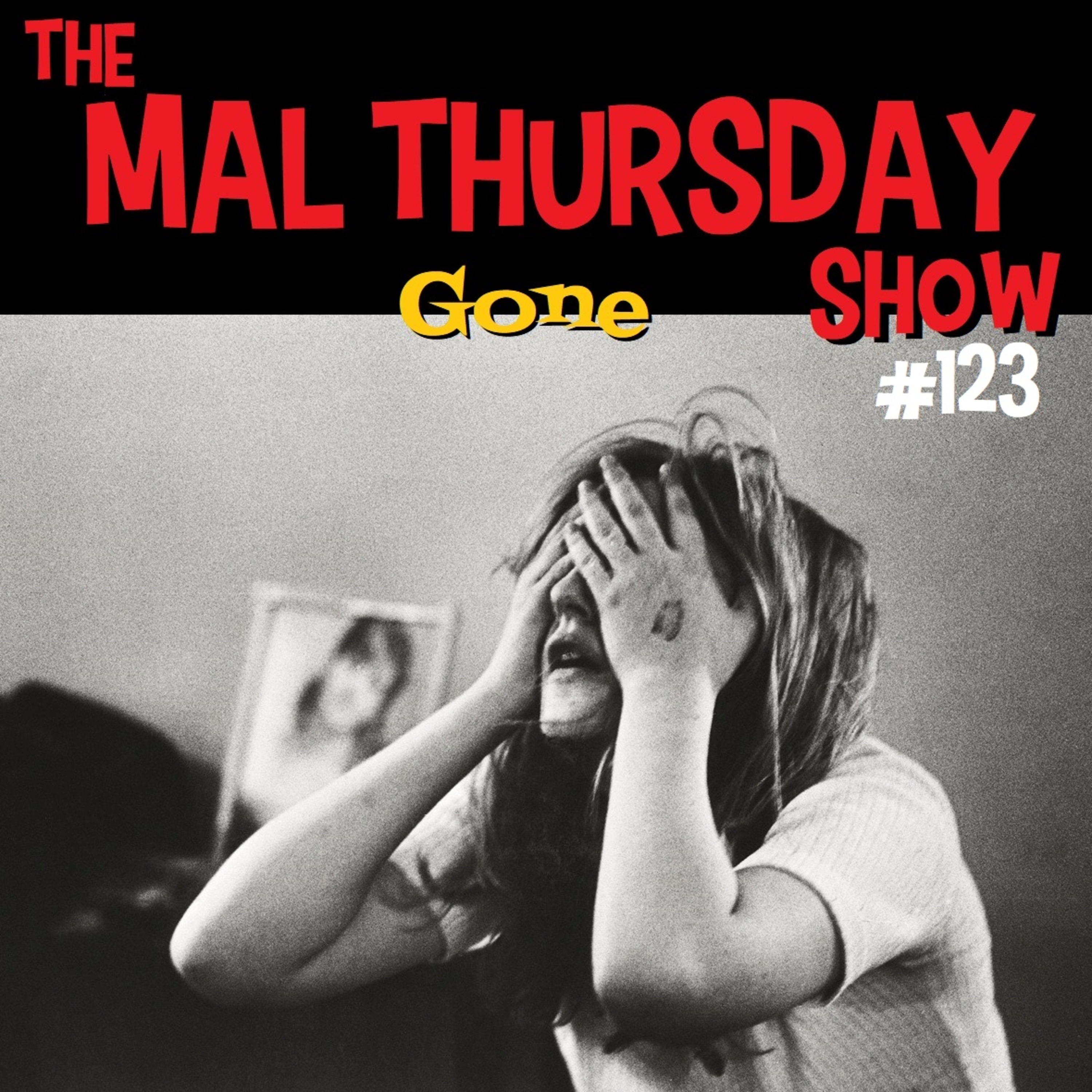 Mal Thursday get real, real gone on this episode, which features songs with "Gone" in the title. Originally broadcast February 1, 2018. Presented in Ultrasonic Stereophonic and Living Monophonic Sound.
Playlist:
PAUL REVERE & THE RAIDERS: Gone
THE EVERLY BROTHERS: Gone, Gone, Gone
THE VOODOO DOLLS: Gone, Gone, Gone
THE CUSTOMS: Long Gone
SYD BARRETT: Long Gone
THE WHO: The Good's Gone
THE ROLLING STONES: When You're Gone
THE VENTURES: Gone, Gone, Gone (bed)
THE JUST SIX: I'm Gonna Be Gone
PLAN 9 with JEFF CONOLLY: I'm Gone (Live at the Rat)
THE MAGIC MUSHROOMS: I'm Gone
THE PIGEON DETECTIVES: She's Gone
LEN PRICE 3: After You've Gone
MIRIAM: My Love Has Gone
CHRIS CLARK: Love's Gone Bad
BOOKER T. & THE MGs: Since You've Been Gone (bed)
THE TROPICS: As Time's Gone
THE FAMILY GOAT: Now She's Gone
THE UNTOLD FABLES: Gone My Way
THE SPIRES OF OXFORD: But You've Gone
THE CHOCOLATE WATCHBAND: Gone and Passes By
BUDDY HOLLY: Gone
THE COASTLINERS: I'll Be Gone
ROY HEAD & THE TRAITS: The Feeling's Gone
JIMMY REED: Found My Baby Gone
JOE TEX: A Woman Sees a Hard Time (When Her Man Is Gone)
THE PARLIAMENTS: All Your Goodies Are Gone (bed)
THE BREEDERS: Fortunately Gone
DAVID BOWIE: Here Today, Gone Tomorrow
FREE: Soon I Will be Gone
THE EELS: Gone Man
THE DOORS: Summer's Almost Gone
VIOLENT FEMMES: Gone Daddy Gone
THE KINKS: Where Have All the Good Times Gone (BBC)
Tune into The Mal Thursday Show every Tuesday at 8 pm UK, and late nights Thursday, Saturday, and Sunday on Golden Radio/Trash Can Radio, London http://trashcanradio.com/trash-can-radio-live-stream; Thursdays 10 pm Eastern on Surf 97.3 FM, streaming at http://flaglerbeachradio.com.; Fridays 7 pm Europe, 6 pm UK, with rebroadcasts Saturday and Sunday on Radio LUX http://radiolux.es.