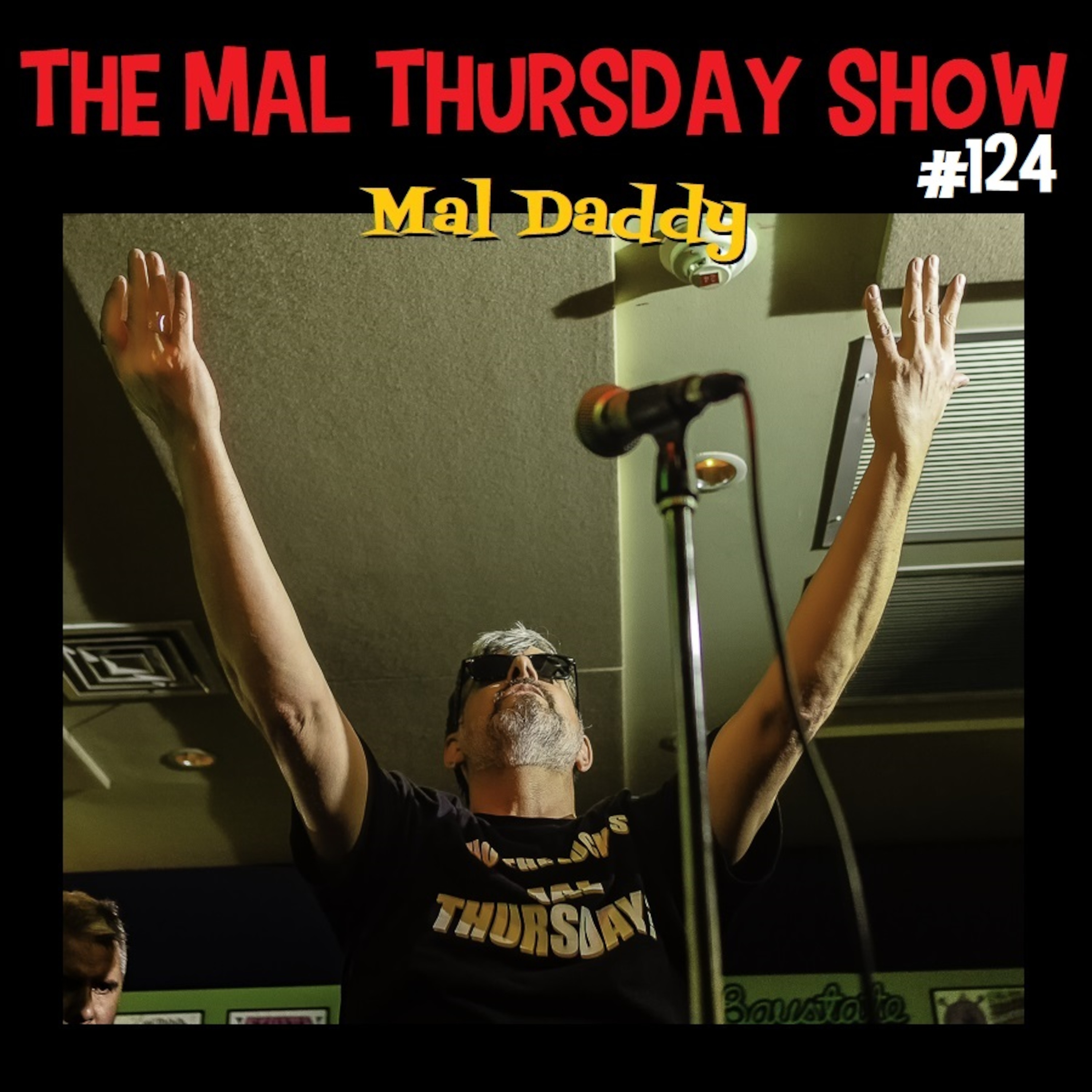 Mal Thursday is your Daddy on this patriarchal pow wow of wild sounds, all songs with Dad, Daddy, Father, or Papa in the title. Originally broadcast February 8, 2018. Presented in Ultrasonic Stereophonic and Living Monophonic Sound.
Playlist:
FIRE: My Father's Name Is Dad
DEREK MARTIN: Daddy Rolling Stone
DON COVAY: Daddy Loves Baby
BETTY WRIGHT: Sweet Lovin' Daddy
THE TEMPTATIONS: Papa Was a Rolling Stone
OTIS REDDING: Papa's Got a Brand New Bag
JAMES BROWN: Papa Don't Take No Mess
JIMMY McGRIFF: Song for My Father (bed)
THE ROLING STONES: Diddley Daddy
BO DIDDLEY: Run Diddley Daddy
DR. FEELGOOD: Don't Let Your Daddy Know
SLADE: Daddio
BARRENCE WHITFIELD & THE SAVAGES: Daddy's Gone to Bed
CLARK TERRY: My Heart Belongs to Daddy (bed)
BRIAN WILSON: Child Is Father to the Man
MARILYN MONROE: My Heart Belongs to Daddy
THE VIOLENT FEMMES: Gone Daddy Gone
Mal Thursday's Texas Tyme Machine
BARBARA LYNN: Letter to Mommy and Daddy
ZAKARY THAKS: Can You Hear Your Daddy's Footsteps
THE SPARKLES: Daddy's Gonna Put the Hurt on You
WAYLON JENNINGS: The Only Daddy That'll Walk the Line
WILLIE NELSON & FAMILY: The Only Daddy That'll Walk the Line (bed)
NILSSON: Daddy's Song
THE BIRDS: Daddy, Daddy
CHEAP TRICK: Daddy Should Have Stayed in High School
THE OUTSIDERS: Daddy Died on Saturday
MOTHERS OF INVENTION: Hungry Freaks, Daddy
DION: Daddy Rollin' (In Your Arms)
SHEP & THE LIMELIGHTERS: Daddy's Home
THE BEGINNER'S MYND:
Don't Lose Your Mind/Nothing Wrong
PAUL PETERSON: My Dad
Tune into The Mal Thursday Show every Tuesday at 8 pm UK, and late nights Thursday, Saturday, and Sunday on Golden Radio/Trash Can Radio, London http://trashcanradio.com/trash-can-radio-live-stream; Thursdays 10 pm Eastern on Surf 97.3 FM, streaming at http://flaglerbeachradio.com.; Fridays 7 pm Europe, 6 pm UK, with rebroadcasts Saturday and Sunday on Radio LUX http://radiolux.es.