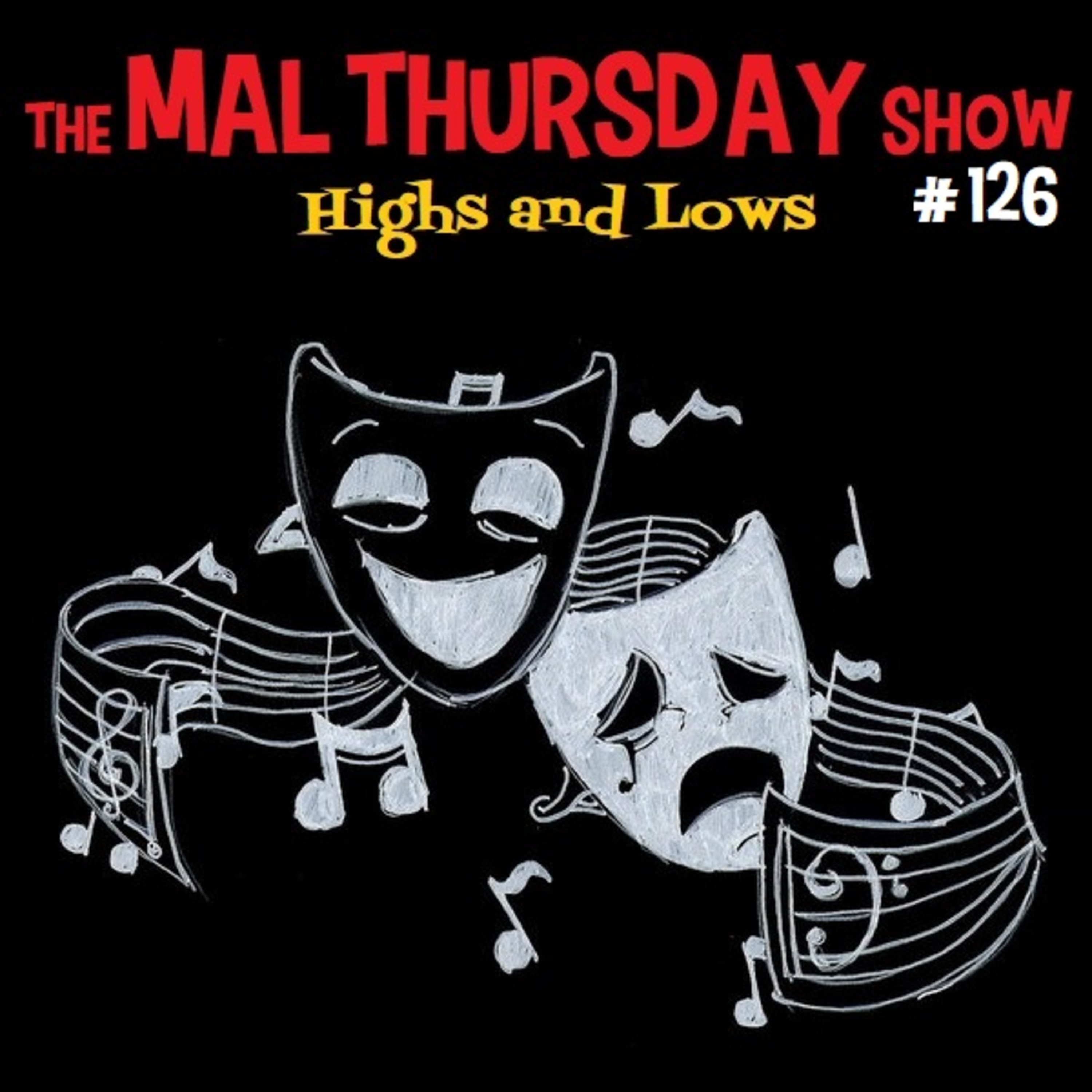 Mal Thursday presents another high-concept episode, featuring songs with "High" or "Low" in the title. Originally broadcast 1 March 2018. Presented in Ultrasonic Stereophonic and Living Monophonic.
Playlist:
THE LAISSEZ FAIRS: High Horse
JERRY LEE LEWIS: High School Confidential
REGGIE PERKINS: High School Caesar
NUTRAJET: High School
THE RAMONES: Rock n' Roll High School
SHADOWY MEN ON A SHADOWY PLANET: Exit from Vince Lombardi High School
IKE & TINA TURNER: River Deep, Mountain High
O.C. TOLBERT: I'm Shooting High (I Reach for the Sky)
OTIS REDDING: (Your Love Keeps Lifting Me) Higher and Higher
PAUL JONES: High Time
BOOKER T. & THE MGs: Hang 'Em High
THE CHERRY DROPS: Bliss/We're So High
THE BYRDS: Eight Miles High
THE AARDVARKS: I'm Higher Than I'm Down
THE JEFFERSON AIRPLANE: High Flyin' Bird
THE PRETTY THINGS: She Was Tall, She Was High
BLUR: She's So High
THE FLESHTONES: High on Drugs
FULL-TIME MEN: High on Drugs
THE BOBBY FULLER FOUR: High Heel Sneakers
FREDDY FENDER: High School Dance
ROY HEAD: High Sheriff
BILLY PRESTON: Lowdown
NICK CURRAN & THE LOWLIFES: The Lowlife
DAN NORMAN & THE OTHER: Low Man
ALICE COOPER: Swing Low, Sweet Cheerio
THE NOMADS: Low Down Shakin' Chills
WIRE: The Low Down
MISTER NEUTRON: Hang 'Em High
THE MAHARAJAS: You Can't Beat Youth
ARCHIE & THE BUNKERS: The Traveler
THE BEGINNER'S MYND: Days of Joy
GROOVY UNCLE: The Moon and Back
THE PREFAB MESSIAHS: How Is the Air Up There?
THE WOGGLES: Tally Ho!
WILLIE & BOBBIE NELSON: Swing Low, Sweet Chariot
Please donate to the show via Patreon at https://www.patreon.com/MalThursday, or via PayPal (https://www.paypal.com/donate/?token=DbIt_0So-22uCeGBf7TAzxYo7HuiOomZiUA-3PHVGsFsclaWjDWv7DHHKoWxZHclN9aF4W&country.x=US&locale.x=US).
Tune into The Mal Thursday Show every Tuesday at 8 pm UK, and late nights Thursday, Saturday, and Sunday on Trash Can Radio, London http://trashcanradio.com/trash-can-radio-live-stream; Thursdays 10 pm Eastern on Surf 97.3 FM, streaming at http://flaglerbeachradio.com.; Fridays 7 pm Europe, 6 pm UK, with rebroadcasts Saturday and Sunday on Radio LUX http://radiolux.es.