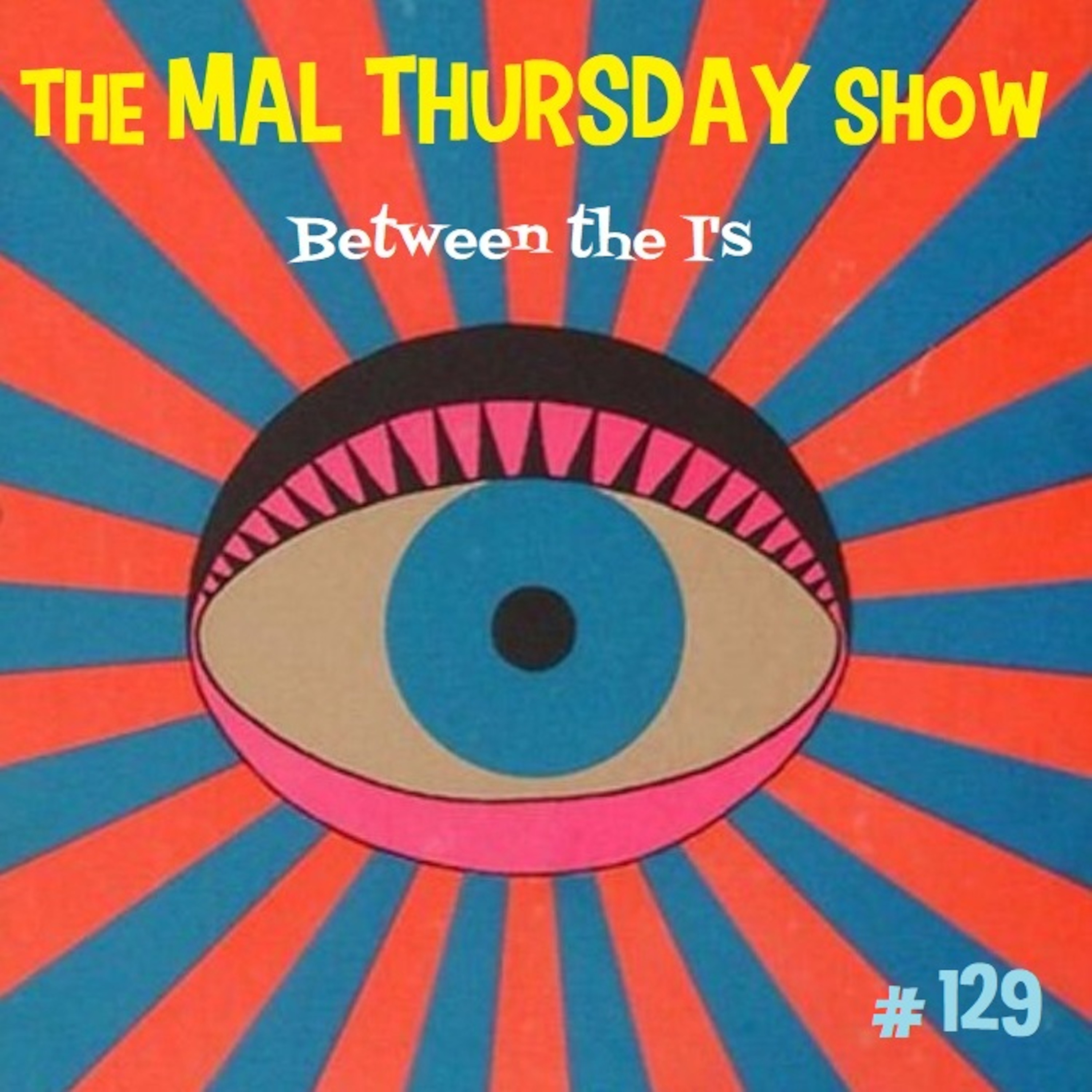 Mal Thursday returns with "Between the I's," a bunch of songs with I in the title, as in the personal pronoun "I." More or less a companion piece to the "Me, Me, Me" episode (and also the "She" and "All About You" episodes). Eyeball courtesy of Tadanori Yokoo. Engineer: Reg Thorpe. Originally broadcast April 12, 2018. Presented in Living Monophonic and Ultrasonic Stereophonic Sound.
Playlist:
THE KNIGHT RIDERS: I
THE FLESHTONES: I Wanna Feel Something Now
THE WOGGLES: I'm Gonna Make You Mine/It's Not About What You Want (It's What You Get)
UNKNOWN: Can't Stop the Want
LYRES: I'll Try Anyway
THE BEATLESS: I Feel Fine
THE VENTURES: I Feel Fine (live)
SAM & DAVE: I Take What I Want
THE SOUL SISTERS: I Can't Stand it
JAMES BROWN & THE FAMOUS FLAMES: I'll Go Crazy
THE LITTER: I'm a Man
THE YARDBIRDS: Mr. You're a Better Man Than I (BBC)
SHADOWY MEN ON A SHADOWY PLANET: What I Like About Grease
THE BLADES OF GRASS: I Love You, Alice B. Toklas
FRED NEIL: That's the Bag I'm In
THE SMALL FACES: I Can't Make It
THE ESCAPADES: I Tell No Lies
THE GTVs: I Wanna Marry Your Daughter
THE RAMONES: I Don't Care
THE EASYBEATS: I Can See
THE WHOO: I Can Seee for Miles
THE ROLING STONES: I'm Free
THE EMBROOKS: I'm Still Trying
THE TROGGS: I Can Only Give You Everything
THE KINKS: This Is Where I Belong
MUCK &THE MIRES: That's What I Want
THE VENTURES: I Can Hear Music
Mal Thursday's Texas Tyme Machine
THE 13th FLOOR ELEVATORS: I'm Gonna Love You Too
THE FIVE AMERICANS: I See the Light
FUN & GAMES: Something I Wrote
WILLIE NELSON: Roll Me Up and Smoke Me When I Die
ARCHIE BELL & THE DRELLS: I Can't Stop Dancing
THE GAMMA GOOCHIES: Ain't Got Time to Make You Mine
THE BEGINNER'S MYND: I Want Truth
THE HALL MONITORS: Girls
THE MOURNING AFTER: It's Gonna Be All Right
SHANNON & THE CLAMS: Onion
THE WRONG NUMBERS: I'm Gonna Go Now
Please donate to the show via Patreon at https://www.patreon.com/MalThursday, or via PayPal at http://malthursday.com.
Tune into The Mal Thursday Show every Tuesday at 8 pm UK, and late nights Thursday, Saturday, and Sunday on Trash Can Radio, London http://trashcanradio.com/trash-can-radio-live-stream; Thursdays 10 pm Eastern on Surf 97.3 FM, streaming at http://flaglerbeachradio.com.; Fridays 7 pm Europe, 6 pm UK, with rebroadcasts Saturday and Sunday on Radio LUX http://radiolux.es.