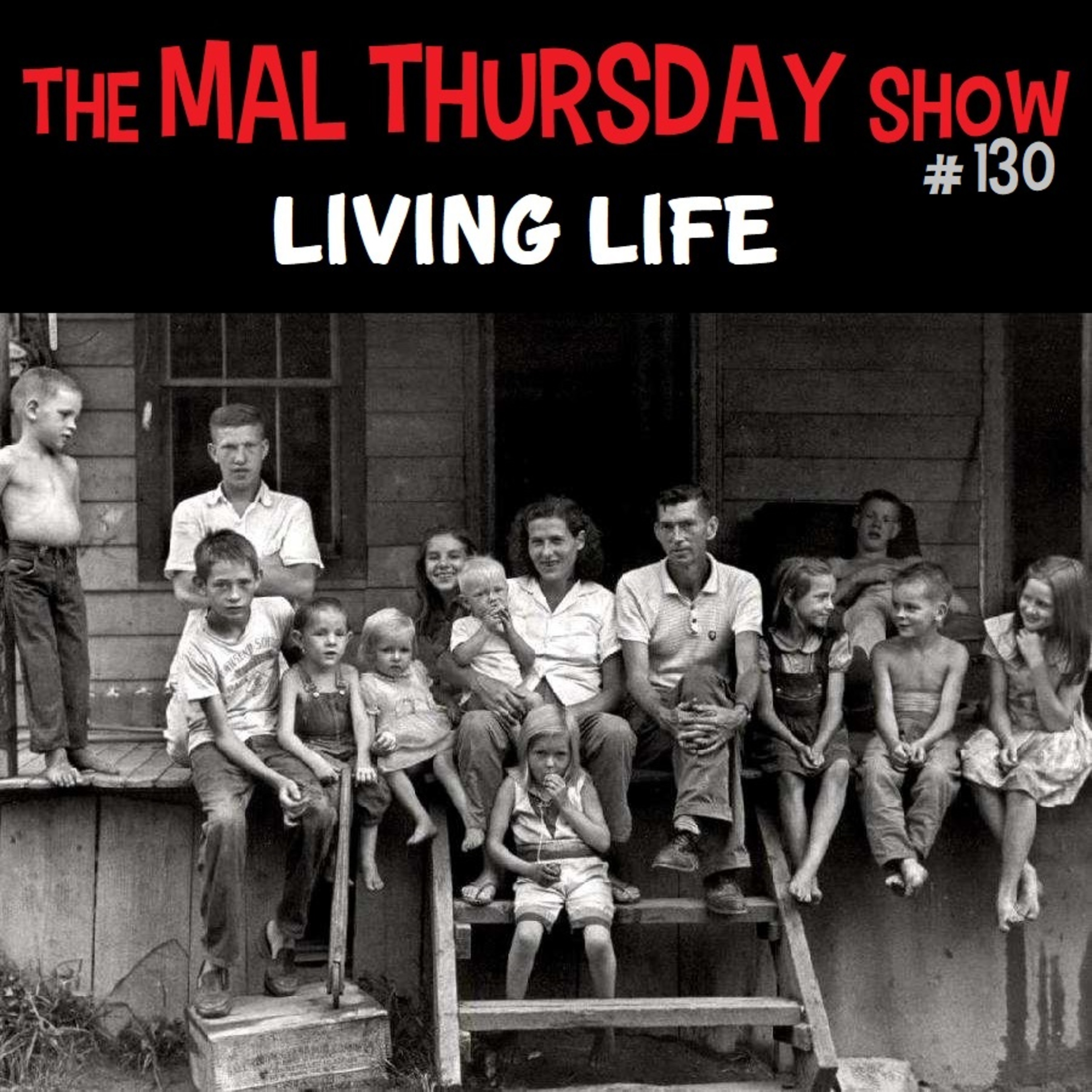 Mal Thursday gets back on track with a lively and life-affirming episode entitled "Living Life," comprised of songs with "Life," "Live," and "Living" in the title. Plus recent recordings from The Blind Owls, The Beginner's Mynd, The Mourning After, and The Reverberations, the latter of which will joining The Mal Thursday Quintet for a couple of Pacific Northwest dates August 24-25. Originally broadcast May 10, 2018. Presented in Living Monophonic and Ultrasonic Stereophonic Sound.
Playlist:
LONELY MOANS: Lots of Life
THE ANIMALS: It's My Life (BBC)
THE PANDORAS: I Live My Life/In and Out of My Life (in a Day)
THE FAMILY TREE: Live Your Own Life
FIRST CROW TO THE MOON: Spend Your Life
MICKEY FINN: This Sporting Life
THE ROMAN GODS: I've Gotta Change My Life
LEE MORGAN: Once in a Lifetime
FRED NEIL: Other Side of This Life
THE YOUNGBLOODS: Other Side of This Life
THE DILLONS: Simple Way of Living
THE HIGHER STATE: High Life
THE NEWPORTS: Life Must Go On
THE BARRACUDAS: We're Living in Violent Times
THE MERRY-GO-ROUND: Live
Mal Thursday's Texas Tyme Machine:
THE GRAVEN IMAGE: Take a Bite of Life
NICK CURRAN: It's My Life, Baby
THE NEW ROADRUNNERS: Tired of Living
WILLIE NELSON: Night Life
IGGY POP: Lust for Life (live)
THE ROLING STONES: Live with Me
JETHRO TULL: Living in the Past
THE KINKS: Live Life
GEORGE HARRISON: What Is Life
THE VENTURES: What Is Life
THOR'S HAMMER: My Life
THE FUGITIVE FIVE: My Way of Life
THE BEACHNUTS: Iconoclastic Life
THE CIRKYT: That's the Way Life Is
Q65: The Life I Live
THE HENCHMEN: Livin'
THE VENTURES: Living La Vida Loca
THE REVERBERATIONS: Why You Gotta Be So Mean?
THE BLIND OWLS: Alright
THE BEGINNER'S MYND: Unity
THE MOURNING AFTER: Kill Vardy
THE MAGNIFICENT BROTHERHOOD: Lifetime
Please donate to the show via PayPal at http://malthursday.com, or via Patreon at https://www.patreon.com/MalThursday.
Tune into The Mal Thursday Show every Tuesday at 8 pm UK, and late nights Thursday, Saturday, and Sunday on Trash Can Radio, London http://trashcanradio.com/trash-can-radio-live-stream; Thursdays 10 pm Eastern on Surf 97.3 FM, streaming at http://flaglerbeachradio.com.; Fridays 7 pm Europe, 6 pm UK, with rebroadcasts Saturday and Sunday on Radio LUX http://radiolux.es.