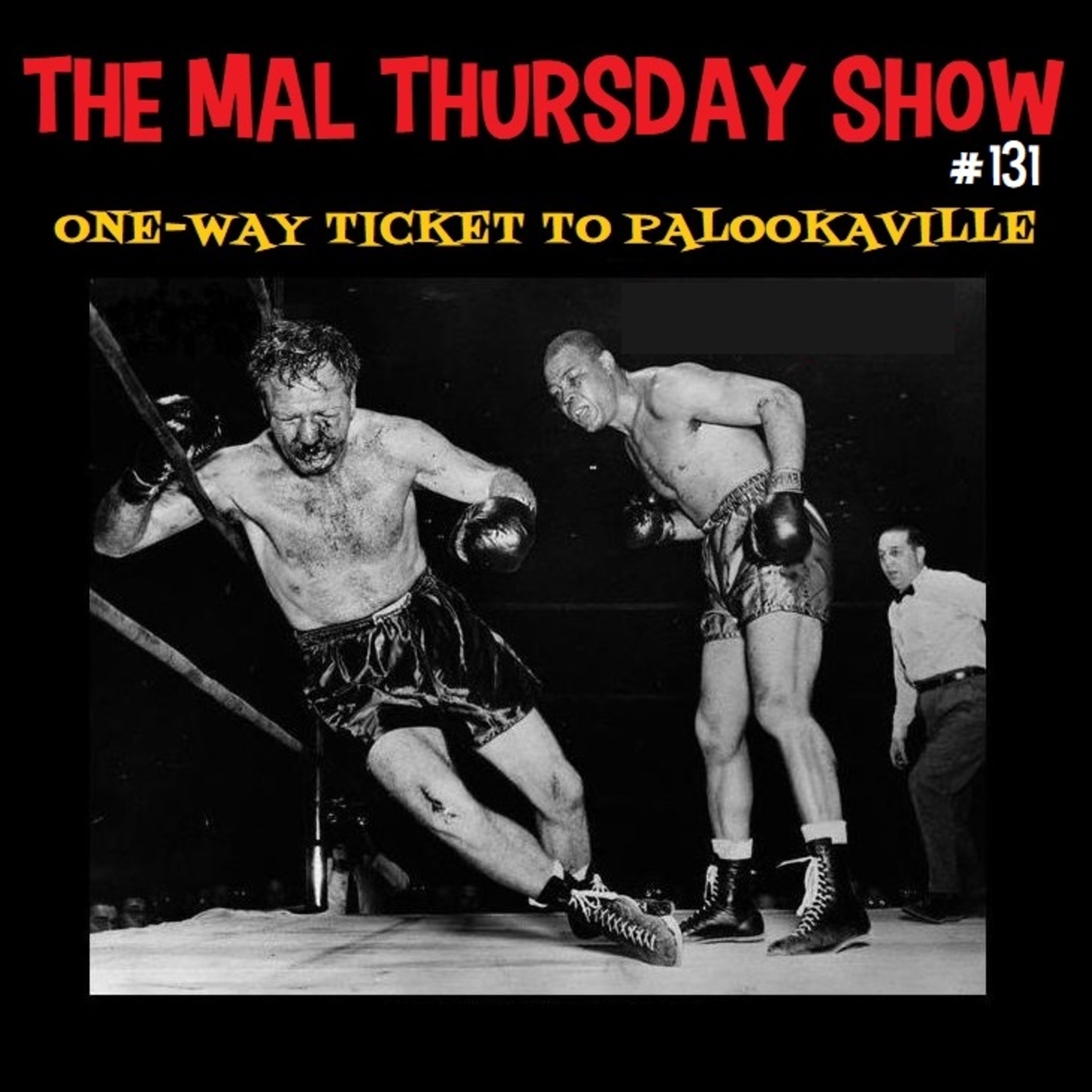 Mal Thursday is your guide on a musical journey through the lower depths, with songs about struggling, failing, losing, and living on the other side of the tracks. Plus some records of more recent vintage and a brief excursion in Mal Thursday's Texas Tyme Machine. Originally broadcast 17 May 2018. Presented in Living Monophonic and Ultrasonic Stereophonic Sound.
Playlist:
THE CENTURYS: Hard Times
THE SECOND HELPING: Hard Times
DANNY & THE OTHER GUYS: (You've Been Giving Me) Hard Times
THE WOGGLES: Hard Times
RAY CHARLES: Hard Times
DAVID "FATHEAD" NEWMAN: Hard Times
PAINTED FACES: Hard Life
THE SEEDS: It's a Hard Life
THE WHY FOUR: Hard Life
ELECTRIC PRUNES: Ain't It Hard
THE ROLLING STONES: It's Not Easy
NOBODY'S CHILDREN: Good Times
CRACKER: Good Times Bad Times
MARION WILLIAMS: Bad News, Bad Times
THE MAR-KEYS: Sack o' Woe
Mal Thursday's Texas Tyme Machine:
THE PEARL DIVERS: Terminal Loser
MURPHY & THE MOB: Born Loser
A PASSING FANCY: I'm Losing Tonight
THE BEATLES: I'm a Loser (BBC)
FRANK SINATRA: Here's to the Losers
THE SOUNDTRACK OF OUR LIVES: Heading for a Breakdown
THE FABS: That's the Bag I'm In
THE RARE BREED: Beg, Borrow, and Steal
THE KINKS: You Can't Win/Dead End Street
THE RAIDERS: Tobacco Road
IGGY & THE STOOGES: I Got Nothin'
THE GREENHORNS: Shame and Misery
FLAMIN' GROOVIES: Buddy, Can You Spare a Dime?
THE FLESHTONES: The Band Drinks for Free
THE BLIND OWLS: Make Up Your Mind
THE LAISSEZ FAIRS: Higher Than You'd Meant to Go
THE REVERBERATIONS: Move Along
THE MAL THURSDAY QUINTET: Standing on the Corner
MOTT THE HOOPLE: Sea Diver
Please donate to the show via PayPal at http://malthursday.com, or via Patreon at https://www.patreon.com/MalThursday.
Tune into The Mal Thursday Show every Tuesday at 8 pm UK, and late nights Thursday, Saturday, and Sunday on Trash Can Radio, London http://trashcanradio.com/trash-can-radio-live-stream; Thursdays 10 pm Eastern on Surf 97.3 FM, streaming at http://flaglerbeachradio.com.; Fridays 7 pm Europe, 6 pm UK, with rebroadcasts Saturday and Sunday on Radio LUX http://radiolux.es.