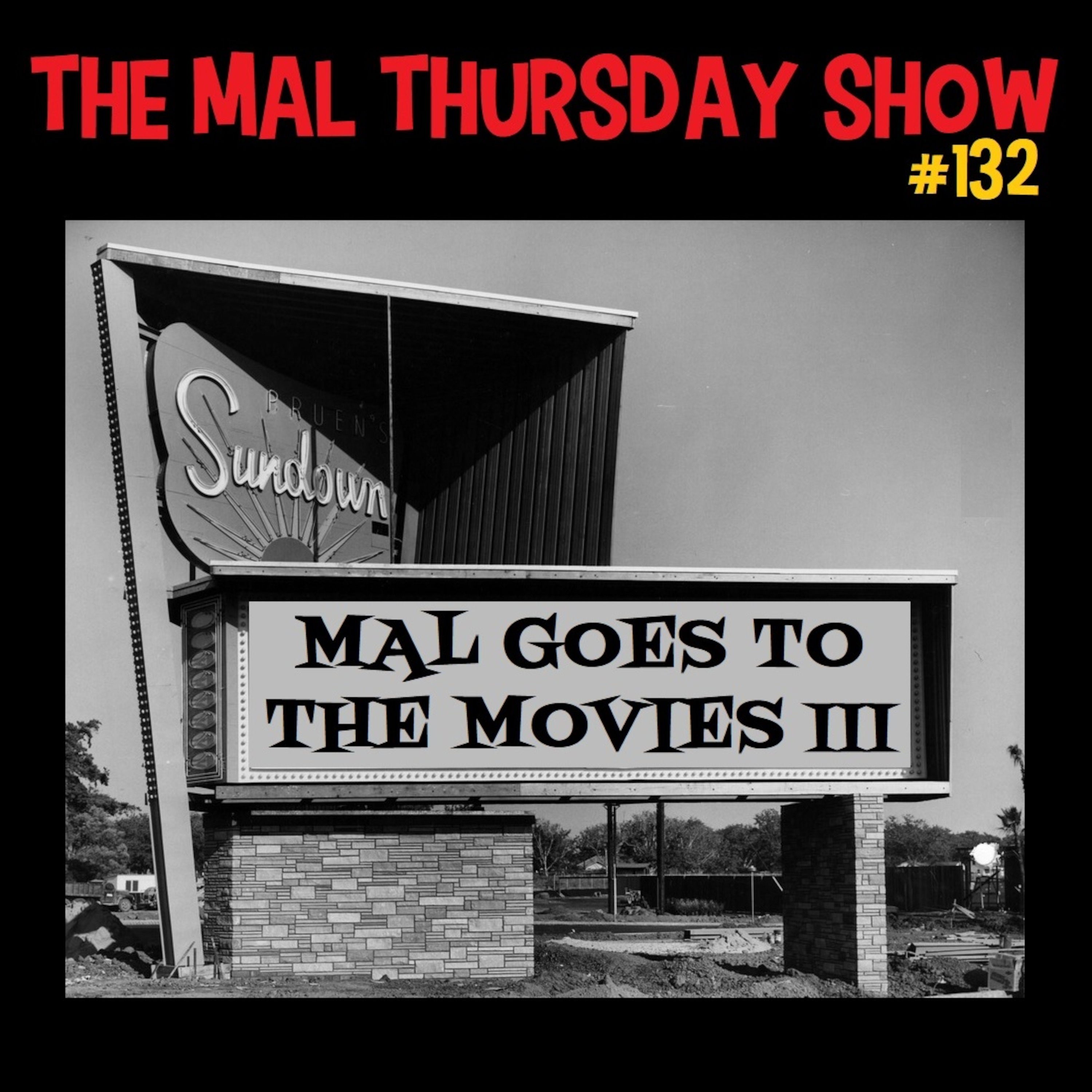 Mal Thursday drags his DJ rig up to the projection booth for another collection of boss soundtrack nuggets. Hear wild sounds from such cinematic classics as "Village of the Giants," "Psych Out," "Privilege," "Faster, Pussycat! Kill! Kill!" and "What We Do in the Shadows." Presented in Living Monophonic and Ultrasonic Stereophonic Sound. Excerpted from the six-part Mal Goes to the Movies series which originally aired in 2016. For more, check out episodes #77 and #84.
Playlist:
DAVE CLARK FIVE: Having a Wild Weekend
NORMA TANEGA: You're Dead
NANCY SINATRA: You Only Live Twice
THE ZOMBIES: Just Out of Reach
DUSTY SPRINGFIELD: The Sweet Ride
STRAWBERRY ALARM CLOCK: Pretty Song from Psych Out/Incense and Peppermints
GOOGIE RENE: Smokey Joe's La La
ROY ORBISON: In Dreams
THE BEAU BRUMMELS: Woman
DAVIE ALLAN & THE ARROWS: Blues Theme/The Glory Stompers/Stompers vs. Souls
THE YARDBIRDS: Stroll On
THE CHOCOLATE WATCHBAND: Are You Gonna Be There (At the Love-In)/Don't Need Your Lovin'
THE SUPREMES: The Happening
THE BOSSTWEEDS: Run Pussycat (Faster, Pussycat! Kill! Kill!)
STU PHILLIPS: Hell's Angels on Wheels
MAX FROST & THE TROOPERS: Free Lovin'/Shape of Things to Come/52 Percent
JORDAN CHRISTOPHER: Angel, Angel, Down We Go
PAUL JONES: Free Me/I've Been a Bad, Bad Boy
PETER COOK: Bedazzled
RANDY NEWMAN: Gone Dead Train
MICK JAGGER: Memo from Turner
NILSSON: Everybody's Talkin'
JOHN BARRY: Midnight Cowboy
GEORGE BAKER SELECTION: Little Green Bag
DICK DALE & THE DEL-TONES: Misirlou
URGE OVERKILL: Girl, You'll Be a Woman Soon
THE CENTURIONS: Bullwinkle Part II
BOBBY WOMACK: Across 110th Street
Please donate to the show via PayPal at http://malthursday.com, or via Patreon at https://www.patreon.com/MalThursday.
Tune into The Mal Thursday Show every Tuesday at 8 pm UK, and late nights Thursday, Saturday, and Sunday on Trash Can Radio, London http://trashcanradio.com/trash-can-radio-live-stream; Thursdays 10 pm Eastern on Surf 97.3 FM, streaming at http://flaglerbeachradio.com.; Fridays 7 pm Europe, 6 pm UK, with rebroadcasts Saturday and Sunday on Radio LUX http://radiolux.es.