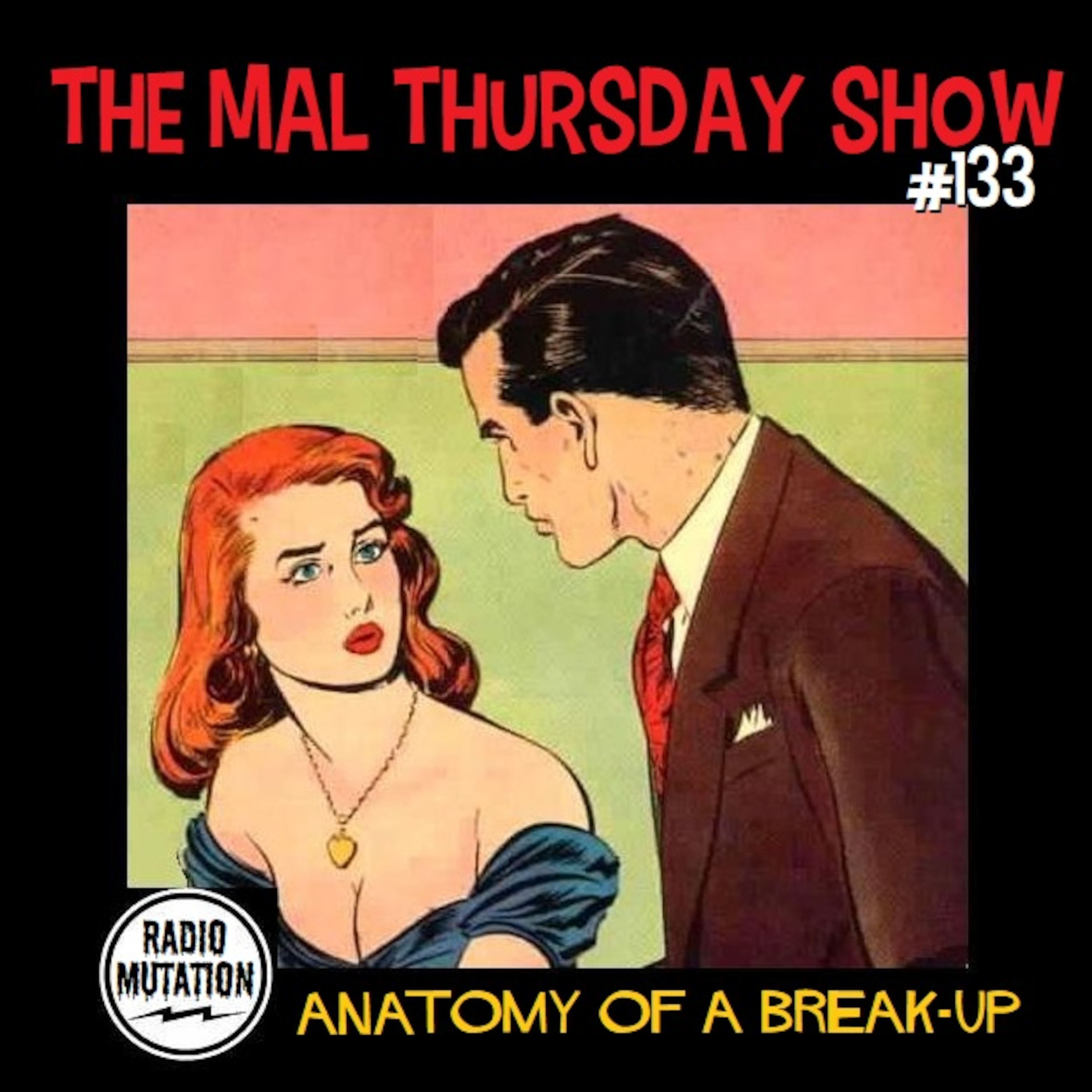 When you've loved and lost like Mal has, you know how to wallow in misery and marinate yourself in sadness -- while playing sad, sad songs on the saddest of turntables. That what this episode, originally broadcast in March of 2015, is all about. Guaranteed to put you in your feels. Presented in Living Monophonic and Ultrasonic Stereophonic Sound.
Playlist:
ROY ORBISON: It's Over
ELVIS PRESLEY: My Baby Left Me
LOWELL FULSON: Reconsider Baby
DON COVAY: Three Time Loser
OTIS REDDING: Pain in My Heart
DAVID JOHANSEN: Pain in My Heart
GREG KIHN BAND: The Breakup Song
THE KINKS: I'll Remember
THE WHO: So Sad About Us
LYRES: But If You're Happy
THE DOVERS: She's Gone
NILSSON: Living Without You
BIG STAR: September Gurls
THE STRANGLERS: Strange Little Girl
T. REX: Broken-Hearted Blues
THE ENGLISH BEAT: Can't Get Used to Losing You
WILLIE NELSON: Hello Walls
RAY CHARLES: Bye Bye Love
CHRIS FARLOWE: I Just Don't Know What to Do with Myself
THE WALKER BROTHERS: Make It Easy on Yourself
ISAAC HAYES: Walk On By
THE MISSING LINKS: You're Driving Me Insane
THE OUTSIDERS: I Love Her Still, I Always Will
THE DIRTY WURDS: Why
THE BYRDS: It's No Use
THE HOLLIES: Leave Me
THE FLAMIN' GROOVIES: Bittersweet
THE REMAINS: Lonely Weekends
THE BEATLES: Girl/Another Girl
THE JAM: Boy About Town
OASIS: It's Good to Be Free
FRANK SINATRA: It Was Just One of Those Things
Please donate to the show via PayPal at http://malthursday.com, or via Patreon at https://www.patreon.com/MalThursday.
Tune into The Mal Thursday Show every Tuesday at 8 pm UK, and late nights Thursday, Saturday, and Sunday on Trash Can Radio, London http://trashcanradio.com/trash-can-radio-live-stream; Thursdays 10 pm Eastern on Surf 97.3 FM, streaming at http://flaglerbeachradio.com.; Fridays 7 pm Europe, 6 pm UK, with rebroadcasts Saturday and Sunday on Radio LUX http://radiolux.es.