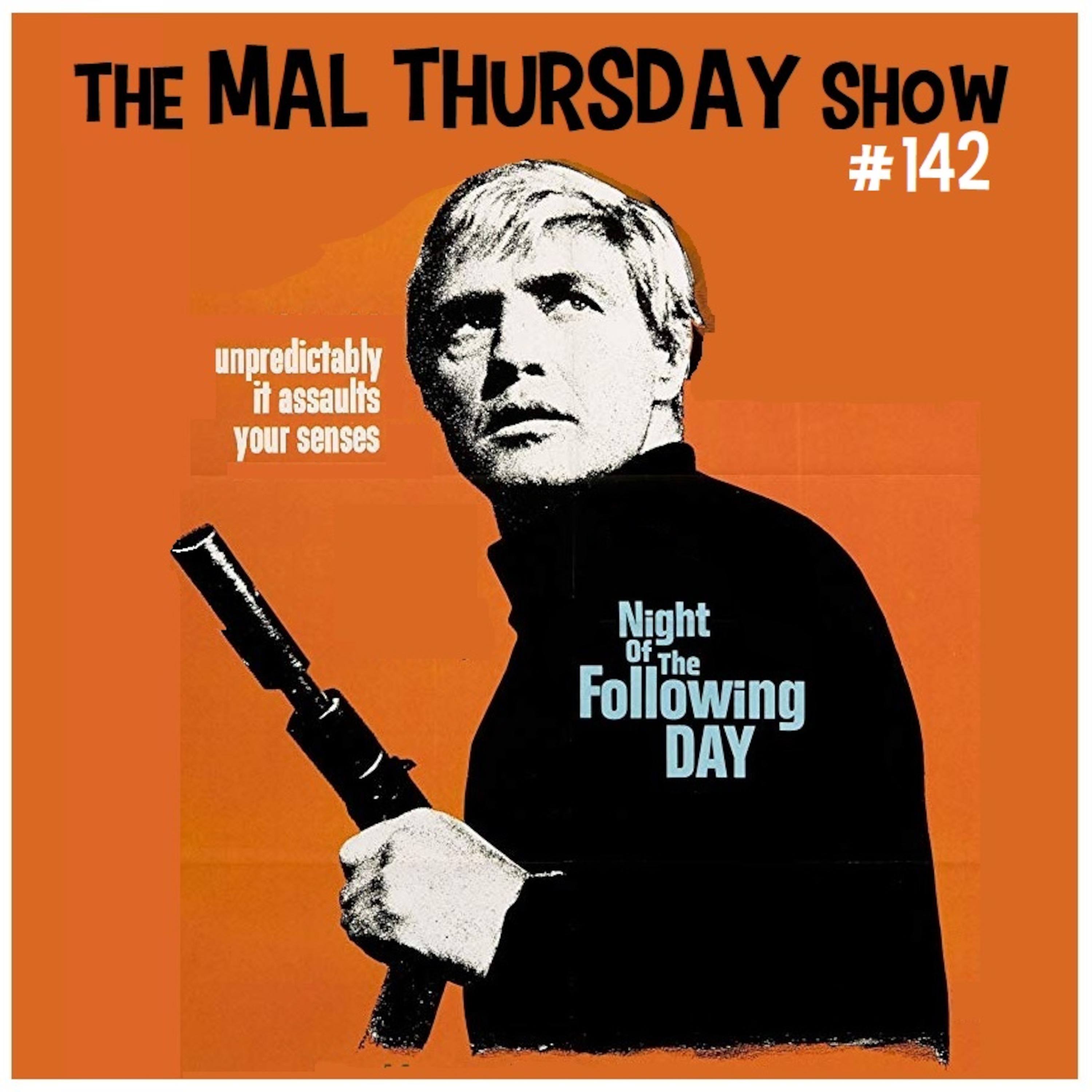 One sleepless night, Mal happened upon the 1969 Marlon Brando kidnap psychodrama "The Night of the Following Day" (co-starring the fetching Pamela Franklin and the always great Rita Moreno with the booze-ravaged majesty of Richard Boone) on television. That viewing inspired this episode, where the songs have Night and/or Day in the title. Plus recent releases from The Chocolate Watchband, The Bookends, Groovy Uncle, and more. Originally broadcast 22 November 2018. Presented in Living Monophonic and Ultrasonic Stereophonic Sound.
Please donate to the show via PayPal at http://malthursday.com, or via Patreon at https://www.patreon.com/MalThursday
Playlist:
THE MARK FOUR: Work All Day (Sleep All Night)
THE BLIND OWLS: All Day and Night
THE HIJACKERS: Day and Night
THE VIPERS: Dark as My Day
THE SOUND EXPLOSION: Every Day and Night
THE ROUTES: Day and Night
THE RUNAWAYS: Is It Day or Night?
THE VENTURES: Night Drive
TRAFALGAR SQUARE: Til the End of the Day
THE THOUGHTS: All Night Stand
THE NIGHTCRAWLERS: All Day and All of the Night
THE KINKS: Days
SHEL NAYLOR: One Fine Day
LARRY PAGE ORCHESTRA: One Fine Day
Mal Thursday's Texas Tyme Machine:
THE CELLAR DWELLERS: Bad Day
THE HEADSTONES: Bad Day Blues
BUDDY HOLLY & THE CRICKETS: That'll Be the Day
THE WIG: Forever and a Day
THE FIVE AMERICANS: Black is White - Day Is Night
THE UGLY BEATS: Brand New Day
BUBBLE PUPPY: Days of Our Time
SIMON DUPREE: Day Time, Night Time
DIONNE WARWICK: A Hard Day's Night
THE MONKEES: Tomorrow's Gonna Be Another Day
THE GREENHORNES: Sad Day
THE EYES: When the Night Falls
MICKEY FINN: Night Comes Down
THE TROGGS: Night of the Long Grass
THE VENTURES: Night Walk
LOU REED: Perfect Day
THE SAINTS: This Perfect Day
Q65: Cry in the Night
THE DOWNBEAT 5: Cryin' in the Night
LAZY SMOKE: How Was Your Day Last Night
THE VENTURES: Misty Night
THE CHOCOLATE WATCHBAND: Take a Ride
GROOVY UNCLE (w/ SUZI CHUNK): 20/20 Hindsight
THE MOURNING AFTER: Get Wrong Off Me
THE BOOKENDS: A Girl Like Me
ERIC HISAW: Revolutionary Ways
THE FLESHTONES: Better Days
Tune into The Mal Thursday Show every Tuesday at 8 pm UK, and late nights Thursday, Saturday, and Sunday on Trash Can Radio, London http://trashcanradio.com/trash-can-radio-live-stream; Thursdays 10 pm Eastern on Surf 97.3 FM, streaming at http://flaglerbeachradio.com.; Fridays 7 pm Europe, 6 pm UK, with rebroadcasts Saturday and Sunday on Radio LUX http://radiolux.es.
The Mal Thursday Quintet: https://malthursdayquintet.bandcamp.com/