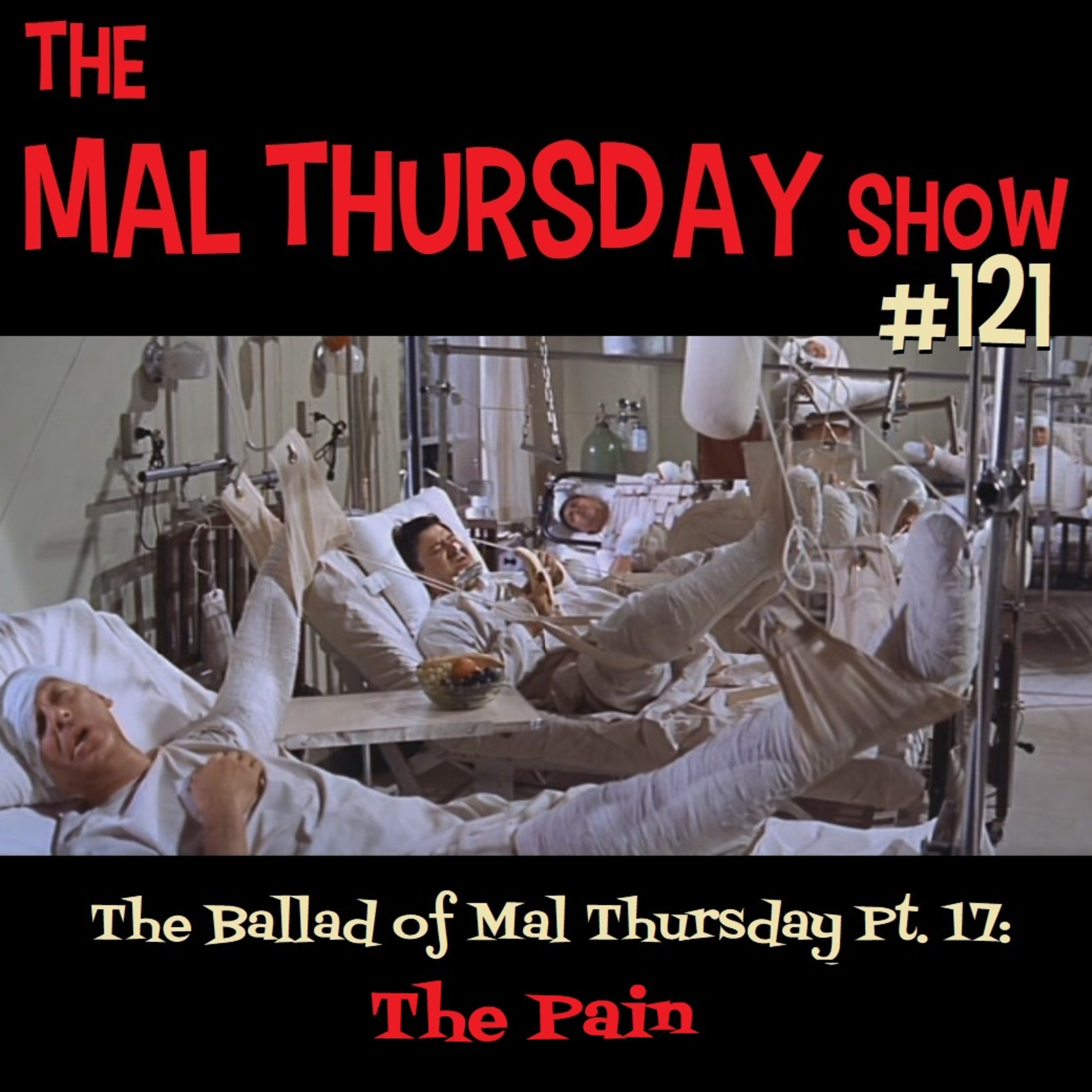 After a season on the Disabled List of Love, Mal Thursday is back with an all-new installment of The Ballad of Mal Thursday series, yet another autobiographical episode all about the reason why behind all those reruns on the broadcast and no new podcasts these past few months. Mal's back. Particularly the lower lumbar region. The pain...Oh, the pain.
Playlist:
THE BREAKERS: Don't Send Me No Flowers (I Ain't Dead Yet)
RAY CHARLES: I've Had My Fun (Goin' Down Slow)/I Don't Need No Doctor
FLAMIN' GROOVIES: Doctor Boogie
NEW YORK DOLLS: Pills
THE MUTANTS: Lumbago
THE MODERN LOVERS: Hospital
FRANK VENTURA & THE CRESCENTS: Pain
MOVING FINGER: Pain of My Misfortune
DMZ: Can't Stand No Pain
LYRES: Pain
DION: Feeling No Pain
MORPHINE: Cure for Pain
BILLY PRESTON: Drown in My Own Tears
THE GREENHORNES: I've Been Down
THE MAL THURSDAY QUINTET: Standing on the Corner
THE VERTEBRATS: Left in the Dark
THE BOUGALIEUX: Let's Do Wrong
THE PRISONERS: Til Morning Light
THE BEGINNER'S MYND: I Am Done/Don't Lose Your Mind
THE SPIDERS: Don't Blow Your Mind
THE EMBROOKS: Nightmare
THE WOGGLES: Hard Times
FLAMIN' GROOVIES: Let Me Rock
SAM & DAVE: No More Pain
Tune into The Mal Thursday Show every Tuesday at 8 pm UK, and late nights Thursday, Saturday, and Sunday on Golden Radio/Trash Can Radio, London http://trashcanradio.com/trash-can-radio-live-stream; Thursdays 10 pm Eastern on Surf 97.3 FM, streaming at http://flaglerbeachradio.com.; Fridays 7 pm Europe, 6 pm UK, with rebroadcasts Saturday and Sunday on Radio LUX http://radiolux.es.