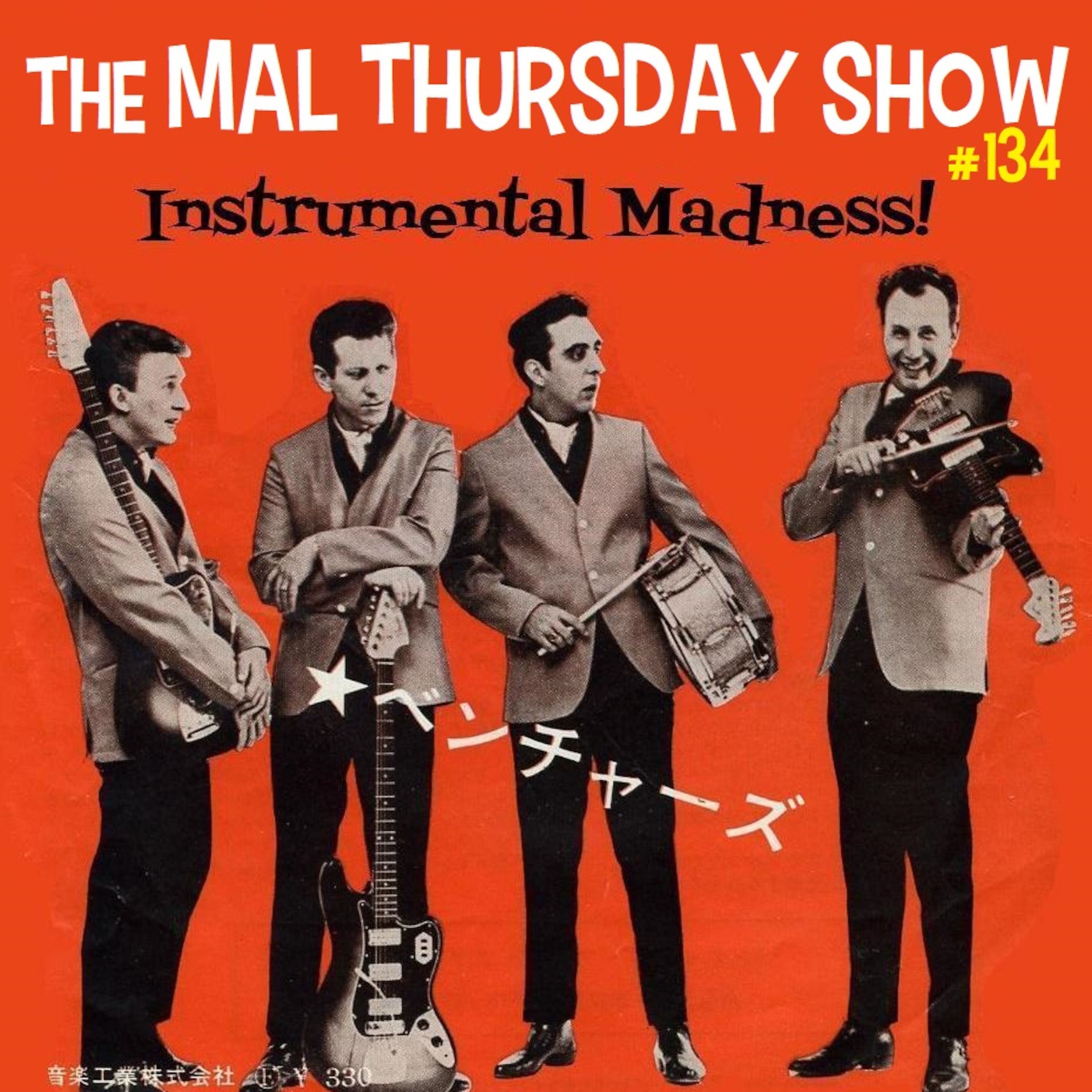 Mal unleashes a tidal wave of wild instrumentals on this expanded, two-hour edition of The Mal Thursday Show (replacing epiosde #60, a/k/a GaragePunk Surfcast #31), just in time for Summer. So tune in, turn on, and cook out. Originally broadcast in July 2014. Presented in Living Monophonic and Ultrasonic Stereophonic Sound.
Playlist:
JOHNNY THUNDERS: Pipeline
DAVIE ALLAN & THE ARROWS: Moon Dawg/The Shape of Things to Come/Blues' Theme
THE CHOCOLATE WATCHBAND: Dark Side of the Mushroom
THE GRAVEYARD V: Graveyard V Theme
THE HIGHER STATE: Psummer's Purple Phogg
SPEEDBALL JR.: Swimming with the Sharks
THE UGLY BEATS: Action Plus!
THE BOSS JAGUARS: Backseat Bingo
THE SIR FINKS: Heart Full of Soul
THE THUNDERCHIEFS: The Last Ride
THE REALLY ROTTENS: High Life
SAUCERIANS: The Cat
ROBOTMONKEYARM: Il Brutto
FIFTY FOOT COMBO: Italian Fuzz
QUESTION MARK & THE MYSTERIANS: Beachcomber
THE MALARIANS: Paranoia
BOBBY FULLER FOUR: Our Favorite Martian
JACK NITZSCHE: Rumble
LINK WRAY: Comanche
...and more
Please donate to the show via PayPal at http://malthursday.com, or via Patreon at https://www.patreon.com/MalThursday.
Tune into The Mal Thursday Show every Tuesday at 8 pm UK, and late nights Thursday, Saturday, and Sunday on Trash Can Radio, London http://trashcanradio.com/trash-can-radio-live-stream; Thursdays 10 pm Eastern on Surf 97.3 FM, streaming at http://flaglerbeachradio.com.; Fridays 7 pm Europe, 6 pm UK, with rebroadcasts Saturday and Sunday on Radio LUX http://radiolux.es.