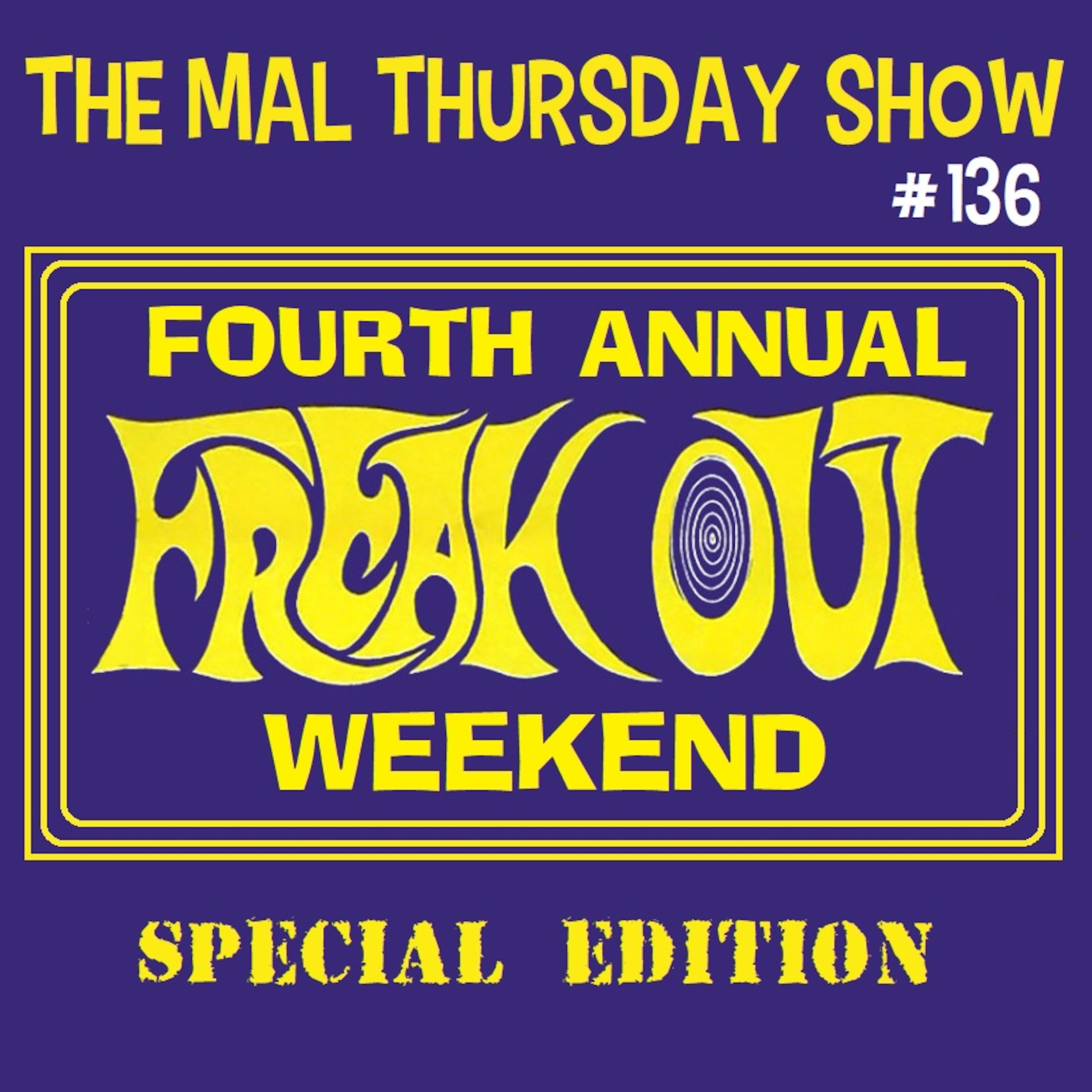 Mal Thursday previews the big Fourth Annual Freak Out Weekend in the Seattle area Friday and Saturday August 24th and 25th, 2018, brought to you by Rock n' Roll Freaks, Darrell's Tavern, and Something Weird Video. The Rock n' Roll Freak Out on the 25th features The Knights of Trash, The Fall-Outs, The Reverberations, The Mal Thursday Quintet, The Alan Milman Sect, Freddie Dennis (legendary screamer of The Sonics and The Kingsmen) with The Boss Martians, and the F-Holes live on stage at Darrell's Tavern in Shoreline, Washington. Presented in Living Monophonic and Ultrasonic Stereophonic Sound.
Playlist:
THE FALL-OUTS: That's the Life for Me
THE BOSS MARTIANS: Little Sally Tease/Gold Diggin'
THE ALAN MILMAN SECT: Teen Tour/Stiches in My Head/I Wanna Kill Somebody
THE SONICS (featuring FREDDIE DENNIS): Cinderella/I Don't Need No Doctor
THE KNIGHTS OF TRASH: Green Hornet/Tell Me Tell Me
THE FALL-OUTS: Don't Want the Sun
F-HOLES: I'll Drive Away
THE REVERBERATIONS: Why You Gotta Be So Mean/Why Should I Care
THE MAL THURSDAY QUINTET: Standing on the Corner
THE BOSS MARTIANS: The Boss Martians Theme
Tune into The Mal Thursday Show every Tuesday at 8 pm UK, and late nights Thursday, Saturday, and Sunday on Trash Can Radio, London http://trashcanradio.com/trash-can-radio-live-stream; Thursdays 10 pm Eastern on Surf 97.3 FM, streaming at http://flaglerbeachradio.com.; Fridays 7 pm Europe, 6 pm UK, with rebroadcasts Saturday and Sunday on Radio LUX http://radiolux.es.