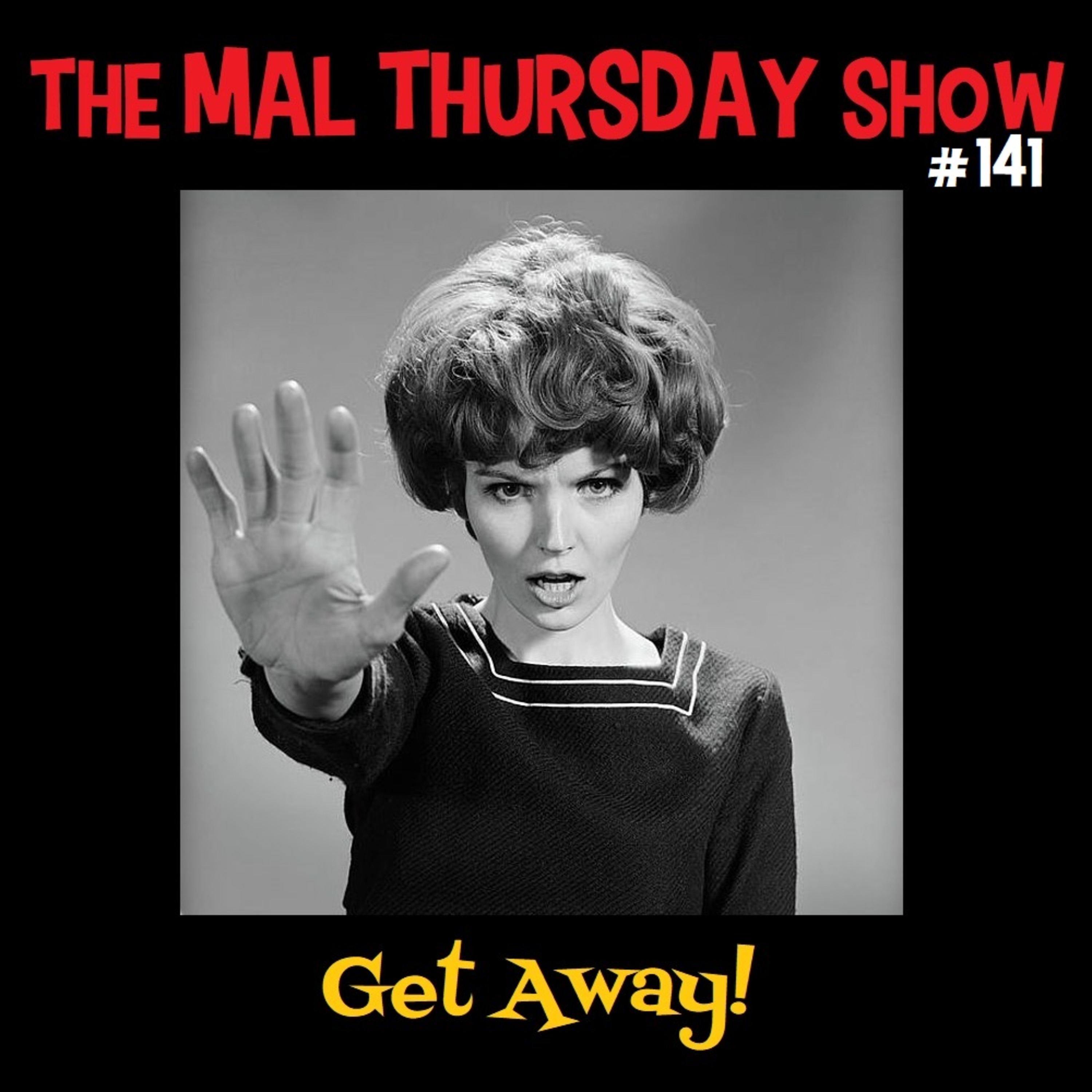 Mal once again makes radio magic out of the thinnest of premises, as this week's episode features songs with "Away" in the title. Plus recent releases from The Ar-Kaics, Dee Rangers, Mudhoney, and more. Originally broadcast 15 November 2018. Presented in Living Monophonic and Ultra-Stereophonic Sound.
Playlist:
THE JAM: Away from the Numbers
THE ALLMAN JOYS: Gotta Get Away
THE BLUES MAGOOS: Gotta Get Away
THE ROLLING STONES: Gotta Get Away
THE WHO: Don't Look Away
THE ZOMBIES: Don't Go Away
THE VENTURES: Fly Away
CHARLES BRADLEY & THE MENAHAN STREET BAND: Stay Away
LYRES: Stay Away
THE REMAINS: I Can't Get Away from You
MUCK & THE MIRES: Don't Let Her Get Away
THE VENTURES: Up, Up, and Away
THE IMPRESSIONS: Gotta Get Away
JIMMY HUGHES: Steal Away
THE FOUR TOPS: Walk Away, Renee
GARNETT MIMS: Look Away
THE VENTURES: Drift Away
THE MARSHMALLOW OVERCOAT: Won't Go Away
DEAD ON ARRIVAL: Run Hide Get Away
FLIGHT REACTION: Take Me Away
THE KINKS: Drift Away
JAMES GANG: Walk Away (Live '71)
MOTT THE HOOPLE: Roll Away the Stone (Live '73)
THE CHESTERFIELD KINGS: Long Ago and Far Away
THE LOLITAS: Not Fade Away
PROCTOR AMUSEMENT COMPANY: Heard You Went Away
BOOKER T & THE MGs: Just My Imagination (Runnin' Away with Me)
THE SATELLITERS: Go Away
THE UGLY BEATS: I'll Walk Away
THE THANES: Gone Away Girl
GUIDED BY VOICES: Motor Away
CHRIS BELL: Get Away
THE BLIND OWLS: There Goes My Girl
RUNHIDEFIGHT: Because I Love You
THE AR-KAICS: She's Obsessed with Herself
MAL THURSDAY & THE CHEETAHS: That's Your Problem
MUDHONEY: Kill Yourself Live
DEE RANGERS: I'm Going Home
THE STATE OF MIND: I'm Going Away
Please donate to the show via PayPal at http://malthursday.com, or via Patreon at https://www.patreon.com/MalThursday.
Tune into The Mal Thursday Show every Tuesday at 8 pm UK, and late nights Thursday, Saturday, and Sunday on Trash Can Radio, London http://trashcanradio.com/trash-can-radio-live-stream; Thursdays 10 pm Eastern on Surf 97.3 FM, streaming at http://flaglerbeachradio.com.; Fridays 7 pm Europe, 6 pm UK, with rebroadcasts Saturday and Sunday on Radio LUX http://radiolux.es.
The Mal Thursday Quintet: https://malthursdayquintet.bandcamp.com/