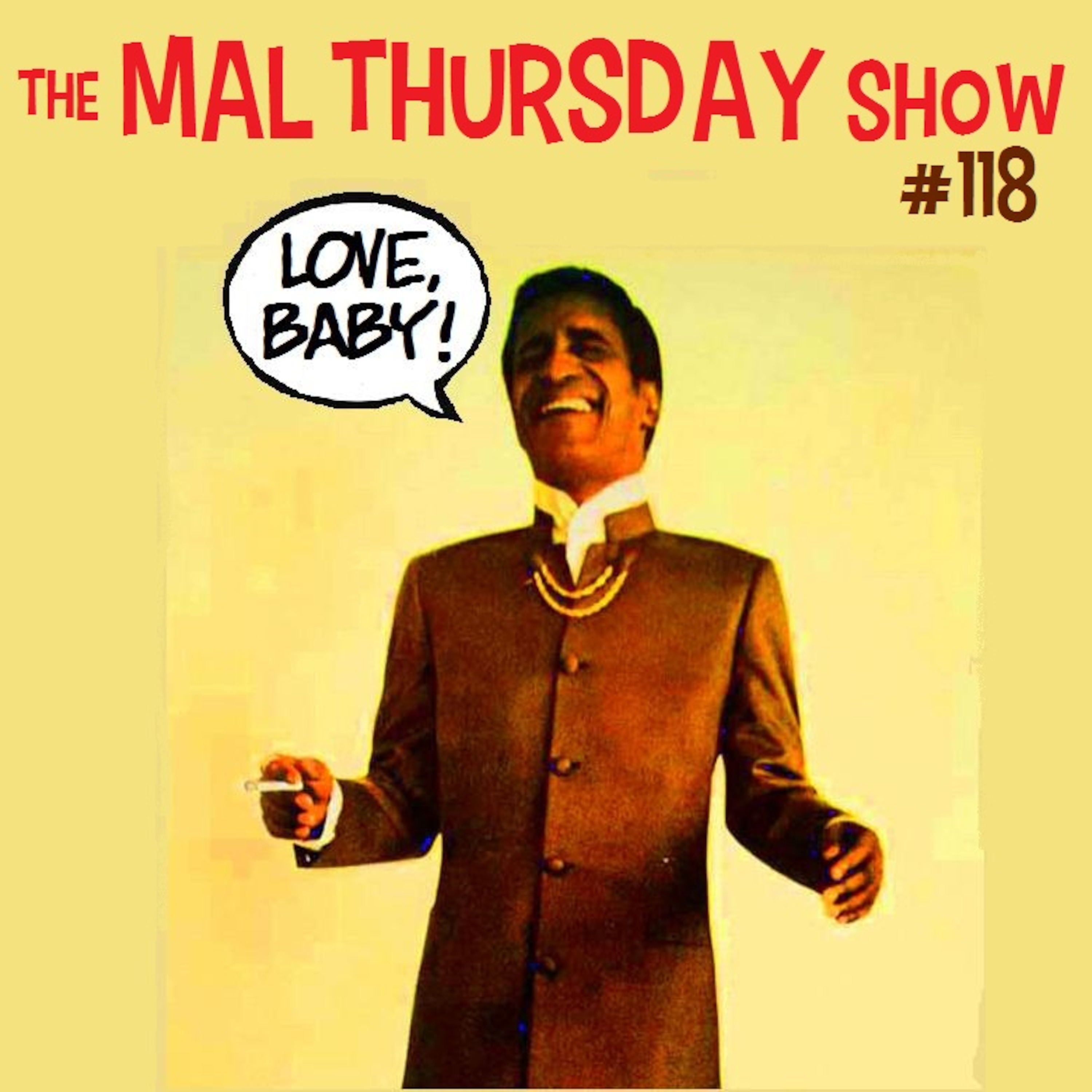 Mal dips into the vaults for this episode, originally broadcast in June of 2015. It's all about love, baby, and songs with "Love" and "Baby" in the title. Presented in Living Monophonic and Ultrasonic Stereophonic Sound.

Playlist:
MARVIN GAYE: At Last (I Found a Love)
FATS DOMINO: I'm In Love Again
WILSON PICKETT: I'm in Love
THE LIVE WIRES: Love
THE TASMANIANS: Love, Love, Love
JOE JEFFREY GROUP: My Pledge of Love
THE ZOMBIES: Can't Nobody Love You
THE TROGGS: Your Love
THE ELECTRIC PRUNES: I Happen to Love You
THE WILD ONES: Lord Love a Duck
THE VIBRATORS: Baby Baby
BUDDY HOLLY: Baby Won't You Come Out Tonight
THE RONETTES: Be My Baby
HOAGY LANDS: Baby Let Me Hold Your Hand
BOB DYLAN & THE HAWKS: Baby Let Me Follow You Down
TERRY REID: Stay with Me Baby
THE BIRDS: No Good Without You
THE BEATLESS: Baby It's You
BARBARA LEWIS: Baby, I'm Yours
JOHNNY GUITAR WATSON: Comin' Home Baby
QUESTION MARK & THE MYSTERIANS: Can't Get Enough of You Baby
MEL TORME: Comin' Home Baby
DEATH IN VEGAS with PAUL WELLER: So You Say You Lost Your Baby
MIRIAM: There Goes My Babe
THE CHESTERFIELD KINGS: I'm So Confused, Baby
MARY LOVE: Baby I'll Come
THE ACTION: Baby You've Got It
BETTY WRIGHT: Cry Like a Baby
THE GTVs: R&B&D
THE GRIP WEEDS: See Yourself
THE BYRDS: Wait and See
THE JAM: Tonight at Noon
THE FOGGY NOTIONS: Need a Little Lovin'
VAN MORRISON: Brown-Eyed Girl (alt. take)
OASIS: Love Like a Bomb
LOVIN' SPOONFUL: The Other Side of This Life (backing track)
SAMMY DAVIS JR.: Look at That Face
DEAN MARTIN: Ain't That a Kick in the Head
THE HOLLIES: Pay You Back with Interest

Tune into The Mal Thursday Show every Tuesday at 8 pm UK, and late nights Thursday, Saturday, and Sunday on Golden Radio/Trash Can Radio, London http://trashcanradio.com/trash-can-radio-live-stream; Thursdays 10 pm Eastern on Surf 97.3 FM, streaming at http://flaglerbeachradio.com.; Fridays 7 pm Europe, 6 pm UK, with rebroadcasts Saturday and Sunday on Radio LUX http://radiolux.es.