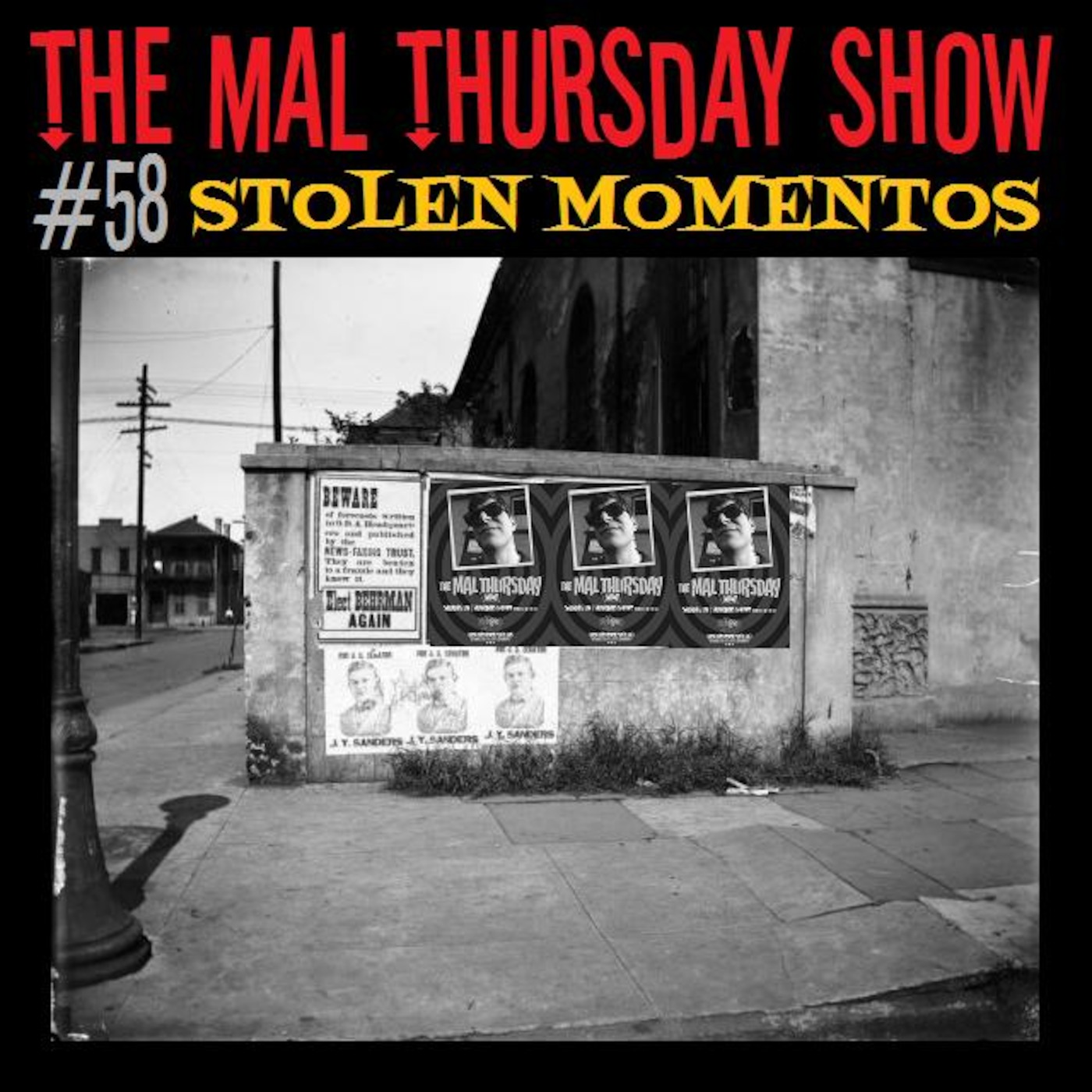 Mal Thursday is back with episode #58 of The Mal Thursday Show, presenting highlights of the Radio Momento 60 version of the show, out of Sao Paulo, Brazil. Presented in Living Monophonic Sound.
Playlist:
THE SEEDS: Satisfy You
THE MIRACLE WORKERS: Inside Out
THE STANDELLS: Try It
THE SOUND REASONS: I Walk With My Shadow
STEPPENWOLF: The Ostrich
YARD TRAUMA: Some People
THE EMBROOKS: Standing Upside Down
THE COLONY: All I Want
THE SICK ROSE: I Want Love
THE TELL-TALE HEARTS: Too Many Lovers
THE MOVE: Useless Information
THE LIVERPOOL SET: Seventeen Tears to the End
THE ROYAL FLARES: Last Time Around
KIM FOWLEY: Bubblegum
PLAN 9: Step Outta Time
THE DUKES OF STRATOSPHEAR: 25 O'Clock
CLOCKWORK ORANGE: Your Golden Touch
THE CRAMPS: Journey to the Center of a Girl
GROOVIE GHOULIES: Girl in Black
THE TROGGS: I Want You
THE MORLOCKS: I'm a Man
THE ELECTRAS: Dirty Old Man
THE RATIONALS: Look What You're Doing to Me Baby
JEFF BECK: Hi Ho Silver Lining
THE SYN: Grounded
THE CHESTERFIELD KINGS: Wrong from Right
CUBY & THE BLIZZARDS: Stumble and Fall
THE SATELLITERS: Lost in Time
MONDO TOPLESS: Nothing Can Bring Me Down
THE 13TH FLOOR ELEVATORS: You Don't Know How Young You Are
THURSDAY'S CHILDREN: Help, Murder, Police
THE MARSHMALLOW OVERCOAT: A Single Tear
ALICE COOPER: Levity Ball
BIPOLAROID: Self-Portrait
LES SEXAREENOS: Wild Wild Wild
THE ZOMBIES: I'm Going Home
THE STANDELLS: Pushin' Too Hard
Dig: The Mal Thursday Show streams Saturdays at 6 pm Brazil, 6 pm Eastern, and 9 pm in the UK at www.radiomomento60.com.