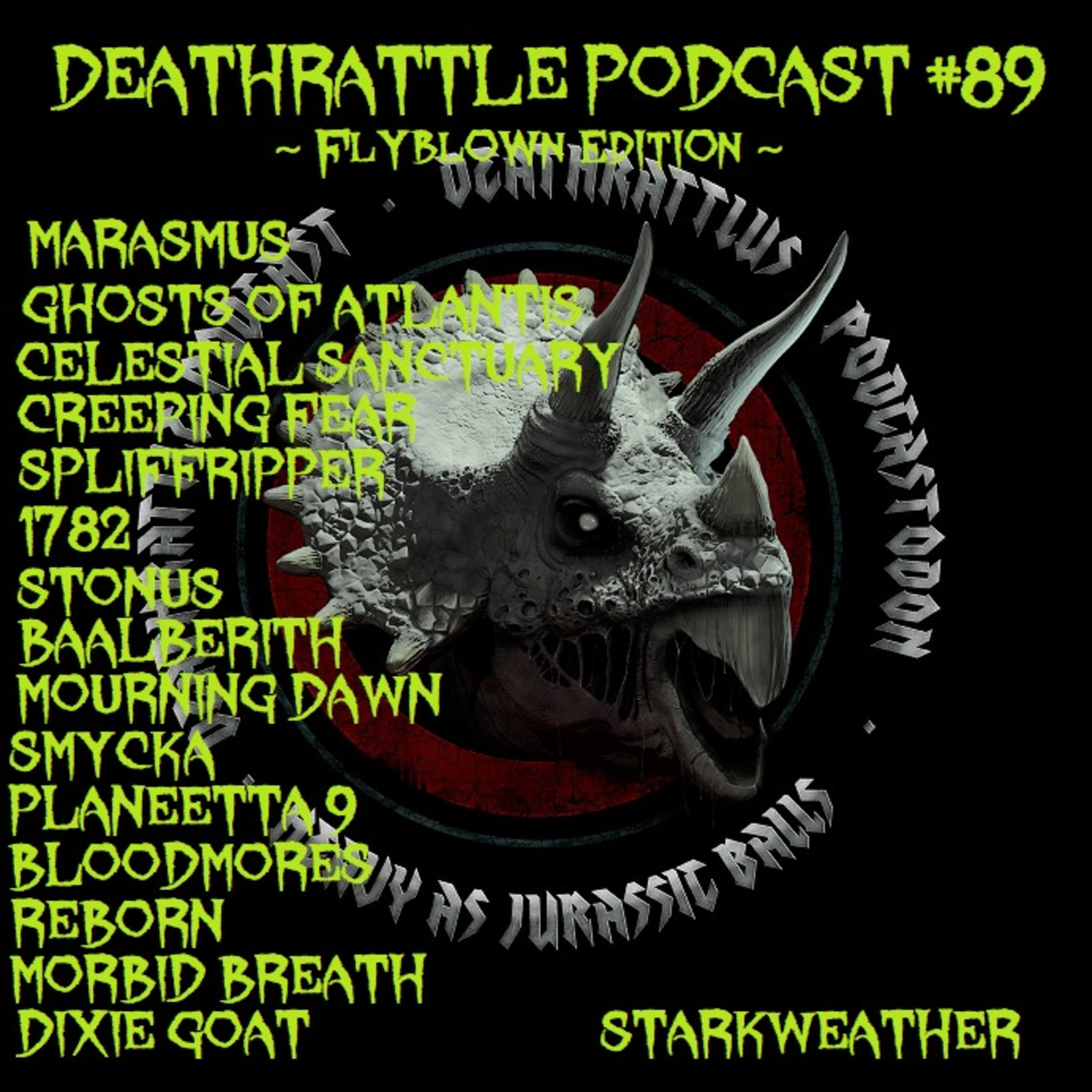 Deathrattle Podcast comes out to play again with a new show. It's a bit like the saying 'Life is like a box of chocolates, you never know what you're going to get.' What I can guarantee is that this show will leave a nasty taste in the mouth.
Choke on these bands!
Marasmus ~ US Death Metal
Ghosts Of Atlantis ~ Symphonic/Progressive Blackened Death Metal
Celestial Sanctuary ~ New Wave Of UK Death Metal
Creeping Fear ~ For fans of Morbid Angel, Angelcorpse, Hate Eternal
Spliffripper - Weed Worshipping Stoner Doom
1782 ~ Horror Doom
Stonus ~ Stoner/Heavy Rock
Baalberith ~ Black/Death
Mourning Dawn ~ Blackened Doom
Smyčka ~ Post Metal
Planeetta 9 ~ Doom Rock
Bloodmores ~ Thrash/Melodic Death Metal
Reborn ~ Death Metal
Morbid Breath ~ Death/Thrash Metal
Dixie Goat ~FFO: Black Sabbath, The Obsessed, Corrosion Of Conformity, Down, and Soundgarden.
Starkweather ~ Metalcore/Sludge
Listen here
Sunday - Metalzone Radio
@http://www.metalzone.gr/ 5PM EST, 9 pm UK, 10pm CET 11pm EET
And chat about the music here
https://metalzone.ishoutbox.com/
Monday - Hand Of Doom
https://www.handofdoomradio.com/how-t... 2pm CST, 4pm EST, 9pm CET, 8pm UK, 10pm EET
Tuesday - Downtuned Magazine & Radio
@8pm EET/EEST, 7pm CET, 6pm UK, 1pm EST/EDT, and.....Thursday - 2am EET/EEST, 1am CET, that is, Wednesday 00:00 UK, 7pm EST/EDT.
Ripper Radio
@http://www.ripperradio.com
TUESDAY/THURSDAY 4pm EST and 8pm UK.
DEATHRATTLE PODCAST (DEATHRATTLUS PODCASTODON) ~ HEAVY AS JURASSIC BALLS!