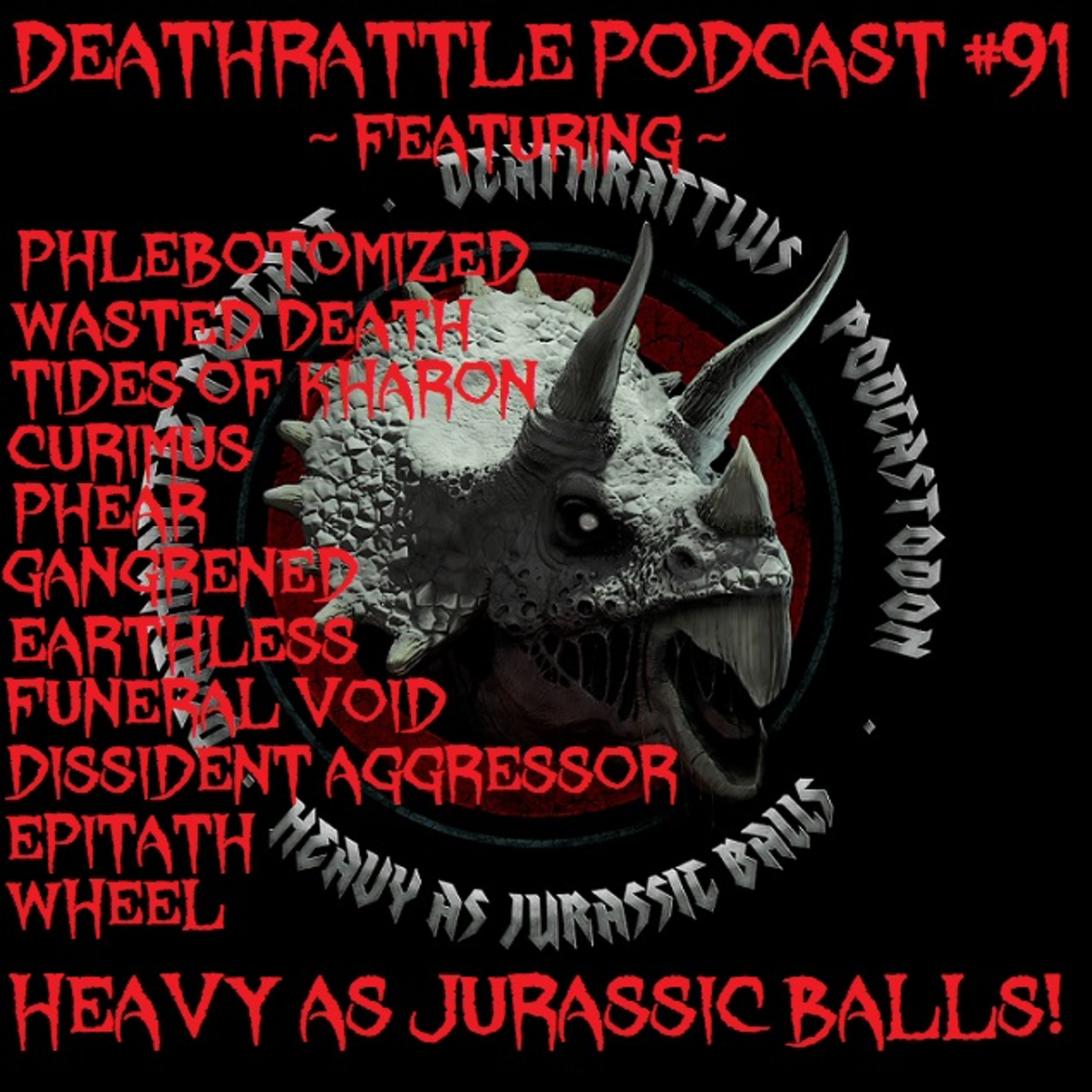 For your listening (dis)pleasure I have for you tunes from the melodic death metal sounds of Phlebotomized to the doom leaden Wheel.
Showpiece song is a live track from 'Live In The Mojave Desert' from Earthless straight after Gangrened which is typical of this podcast!
Phlebotomized
Wasted Death
Tides of Kharon
Curimus
Phear
Gangrened
Earthless
Funeral Void
Dissident Aggressor
Epitaph
Wheel
Listen here each week and at these times
Sunday - Metalzone Radio
@http://www.metalzone.gr/ 5PM EST, 9 pm UK, 10pm CET 11pm EET
And chat about the music here
https://metalzone.ishoutbox.com/
Monday - Hand Of Doom
https://www.handofdoomradio.com/how-t... 2pm CST, 4pm EST, 9pm CET, 8pm UK, 10pm EET
Tuesday - Downtuned Magazine & Radio
@8pm EET/EEST, 7pm CET, 6pm UK, 1pm EST/EDT, and.....Thursday - 2am EET/EEST, 1am CET, that is, Wednesday 00:00 UK, 7pm EST/EDT.
Ripper Radio
@http://www.ripperradio.com
TUESDAY/THURSDAY 4pm EST and 8pm UK.
DEATHRATTLE PODCAST (DEATHRATTLUS PODCASTODON) ~ HEAVY AS JURASSIC BALLS!