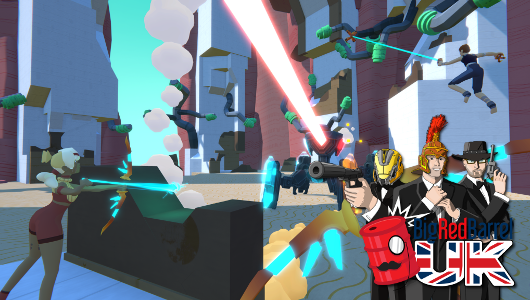 What-ho brave listener.
It's another special bono episode of the Big Red Barrel UK Podcast and you had better believe that with Tim behind the wheel… it's all very VR centric! We sent our resident Hibbster to the most virtual of realities of Develop VR in London (which isn't that virtual as it's actually there), to return with some guests for the show.
So returning to the show is one Sam Watts of Make Real – Radial-G, Loco Dojo, and Jon Hibbins of Psytech Games – Windlands, Crystal Rift.
http://traffic.libsyn.com/sarcasticgamer/BRBUK-Episode268_5.mp3
We appreciate you chaps taking time out of your week to listen to our show. For your convenience, you can simply download the MP3 by clicking HERE or you can subscribe via iTunes, RSS or Stitcher and stay up to date.

Join the forum discussion on this post
The post BRB UK 268.5: Develop VR 2017 appeared first on Big Red Barrel.