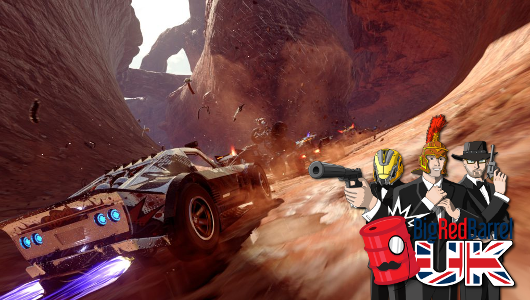 Avast ye hornswaggling seadogs for we have another duffle of podcast booty… ARRGH!
Pirates have invaded the Big Red Barrel UK podcast, with the likes of Captain Dan, Firstmate Tim-lad & Quartermaster Coleman all taking the helm and navigating this good ship across the seven seas of audio-based yammering.
This week's show includes a little bit of:


Nindies Direct


The Ataribox Console gets a new name


Rumour: Modern Warfare 2 remaster in the works


Tim & Coleman get their hands on the new arcade racer from Codemasters, OnRush



Dan & Coleman struggle with Sea of Thieves



Coleman goes it alone to play the highly-addictive Slayaway Camp: Butcher's Cut



http://traffic.libsyn.com/sarcasticgamer/BRBUK-Episode285.mp3
We appreciate you chaps taking time out of your week to listen to our show. For your convenience, you can simply download the MP3 by clicking HERE or you can subscribe via iTunes, RSS or Stitcher and stay up to date.

Join the forum discussion on this post
The post BRB UK 285: We're Pirates Now appeared first on Big Red Barrel.