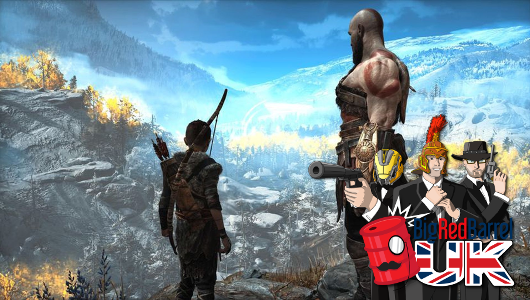 IT'S CHRISTMAS (we all made it guys)!
Oh yes, it's the most wonderful time of the year, because Dan, Tim and Coleman all get a couple of weeks to recharge their batteries for the next year. BUT FIRST… we need to reflect on 2018 and more importantly, it's best game releases.
Thank you once again for being such an amazing audience for another year, we hope you enjoy whatever holiday you're celebrating and we'll be back in your ears real soon in January.
http://traffic.libsyn.com/sarcasticgamer/BRBUK-Episode323.mp3
Thank you so much for your continued support, we truly couldn't have kept going for this long without the best audience we could possibly wish for. For your convenience, you can simply download the MP3 by clicking HERE or you can subscribe via iTunes, RSS, Spotify or YouTube and stay up to date.

Join the forum discussion on this post
The post BRB UK 323: Merry Cheesemas appeared first on Big Red Barrel.