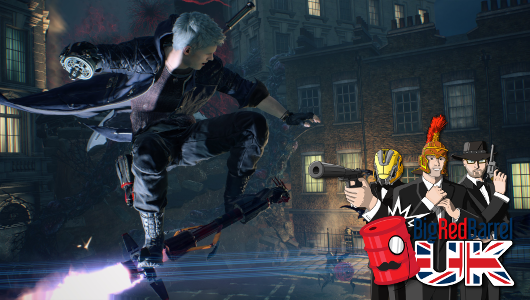 Are you ready kids? I can't hear you! OOOOOOOOOOOOH…
It's another Friday, we have another podcast and you're about to give it a listen. So without further ado, Dan, Tim and Coleman are all ready to do some video game based mouth words.
On this week's episode of BRB UK:
SEGA pulls Judgment from sale in Japan
Sony to acquire Take-Two?
Google teases its Future of Gaming
Coleman continues on with Trials Rising
Tim picks up a copy of Devil May Cry 5
Dan gets some monitors or something
http://traffic.libsyn.com/sarcasticgamer/BRBUK-Episode334.mp3
Thank you so much for your continued support, we truly couldn't have kept going for this long without the best audience we could possibly wish for. For your convenience, you can simply download the MP3 by clicking HERE or you can subscribe via iTunes, RSS, Spotify or YouTube and stay up to date.
The post BRB UK 334: Ball-Sniping Gibbons appeared first on Big Red Barrel.