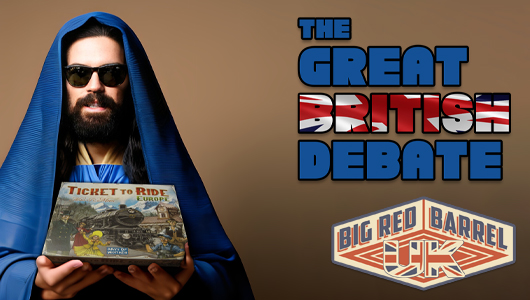 Coleman's had to leave the country for a couple of weeks leaving Dan and Tim with no editor, forced to take time off from the show. But have no fear, as we'd never purposely leave you in the lurch and have set up a couple of smaller shows to bridge the podcast-shaped gap in your heart.
It's a new episode of The Great British Debate with such great topics as; Is E3 actually dead this time? Has the PSVR 2's launch been a disaster? And a special mystery question.
Time Stamps
00:00:00 Start
00:00:10 Intro
00:01:06 It's The Great British Debate
00:03:38 Has E3 died a death?
00:08:03 Was Sony's PSVR 2 launch a disaster
00:12:14 Dan's mystery debate…
00:21:43 Outro
Thanks for listening to another episode of BRB UK. Here's where you can download this episode's MP3 and subscribe via Apple Podcasts, RSS, Spotify, YouTube or anywhere else that podcasts are available.
Please find us on Discord, Twitter, Facebook and BigRedBarrel.com
The post BRB UK 538: Better Than Good appeared first on Big Red Barrel.