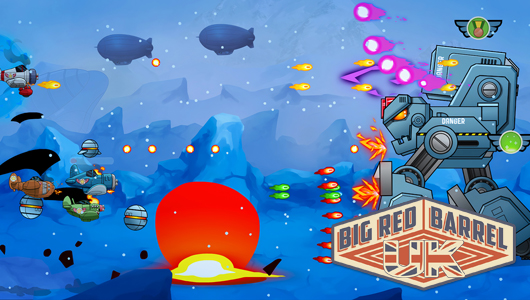 The Holibobby-Jim-Jams are over as Dan, Tim and Coleman have all returned to take their rightful place as your favourite video game podcast… from the UK… on BigRedBarrel.com… that's still going.
We have newly released titles Dredge and Dogfight: A Sausage Bomber Story this week, along with Nintendo's Indie World Showcase and more news than you could throw a German Sausage at.
Time Stamps
00:00:00 Start
00:00:14 Intro
00:04:07 The Super Mario Bros. Movie (and the other one)
00:07:59 Dredge
00:15:36 Coleman's Steam Deck Travels
00:17:31 Dogfight: A Sausage Bomber Story
00:30:06 Basically News: Sony Acquires Firewalk Studios
00:31:55 Bowser released from Prison
00:34:21 Nintendo's Indie World Showcase
00:46:42 Irongate being sued by Nexon
00:50:59 Another delay for Suicide Squad: Kill the Justice League
00:51:22 Niantic announces Monster Hunter Now
00:53:38 SEGA to purchase Rovio
00:55:42 Atari acquires over 100 classic video game IPs
00:57:57 Check out our merch at TeePublic.com/stores/BRB
00:58:42 Tabletop Tuesday at Loading Stoke Newington
01:04:19 Outro
Thanks for listening to another episode of BRB UK. Here's where you can download this episode's MP3 and subscribe via Apple Podcasts, RSS, Spotify, YouTube or anywhere else that podcasts are available.
Please find us on Discord, Twitter, Facebook and BigRedBarrel.com.
The post BRB UK 539: Wurst Episode Ever appeared first on Big Red Barrel.