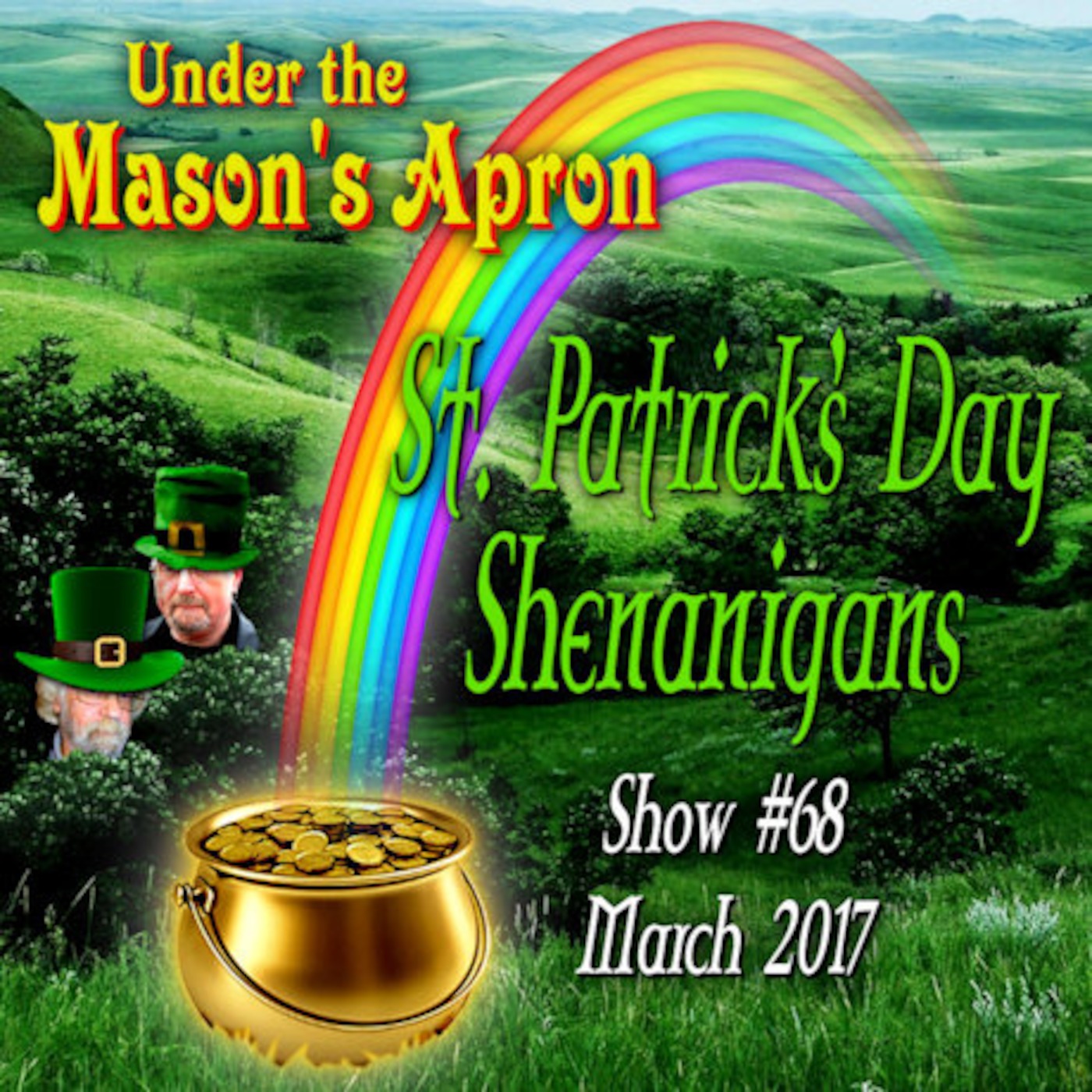 Greetings March Airs! (see what we did there?)

Time for yet another very English attempt to celebrate all things St Patrick with 15 tracks to jig you into reeling around the kitchen. Ah you will, you will.

And an uplifting Gaelic time is to be had by all except maybe for the Gramster (Gramie Dee) who drew the short straw yet again. But a valiant effort nevertheless.

We may have inadvertently strayed into other nations' territories but it's all good stuff. Who cares?
See you in April you showers, you ........

1) Coila - Mouth of the Tobique/Luciano's/St. Kilda Wedding http://www.coila.com
2) Mick Conneely - The Road to Cashel/Salthill Prom http://www.mickconneely.com/index.html
3) Sharon Shannon, Frankie Gavin, Mike McGoldrick, Jim Murray - The Road to Corrandulla http://sharonshannon.com/audio/sharon-shannon-tunes
4) Roisin Elsafty - Pota Mor Fatai https://en.wikipedia.org/wiki/R%C3%B3is%C3%ADn_Elsafty
5) John Carty & Brian Rooney - The Bunch of Green Rushes/The Stone in the Field/Corry Hill http://www.johncartymusic.com/index.asp
6) Callanish - Mother Will You Let Me Go to the Fair http://www.callanishband.com
7) Planxty - Follow Me Up to Carlow https://en.wikipedia.org/wiki/Planxty
8) Poitin - The Jolly Beggarman http://www.poitin.cz/english
9) Jason O'Rourke - Aggie Whyte/Aggie's Wedding http://jasonorourke.info
10) Solas - Sixteen Come Next Sunday https://www.solasmusic.com/home
11) Dolores Keane - Seven Yellow Gypsies https://en.wikipedia.org/wiki/Dolores_Keane
12) Gráinne Holland - Séimí Eoghainín Duibh https://www.grainneholland.com
13) Matt Molloy & Sean Keane - Kitty in the Lane/Captain Kelly/The Green Mountain http://www.mattmolloy.com
14) Nuala Kennedy - Glen Where the Deer Is/The Ivy Leaf/The Dublin Lasses http://www.nualakennedy.com
15) Chrissy Crowley - Stepdance Set https://www.chrissycrowley.com
www.utmafolkshow.co.uk