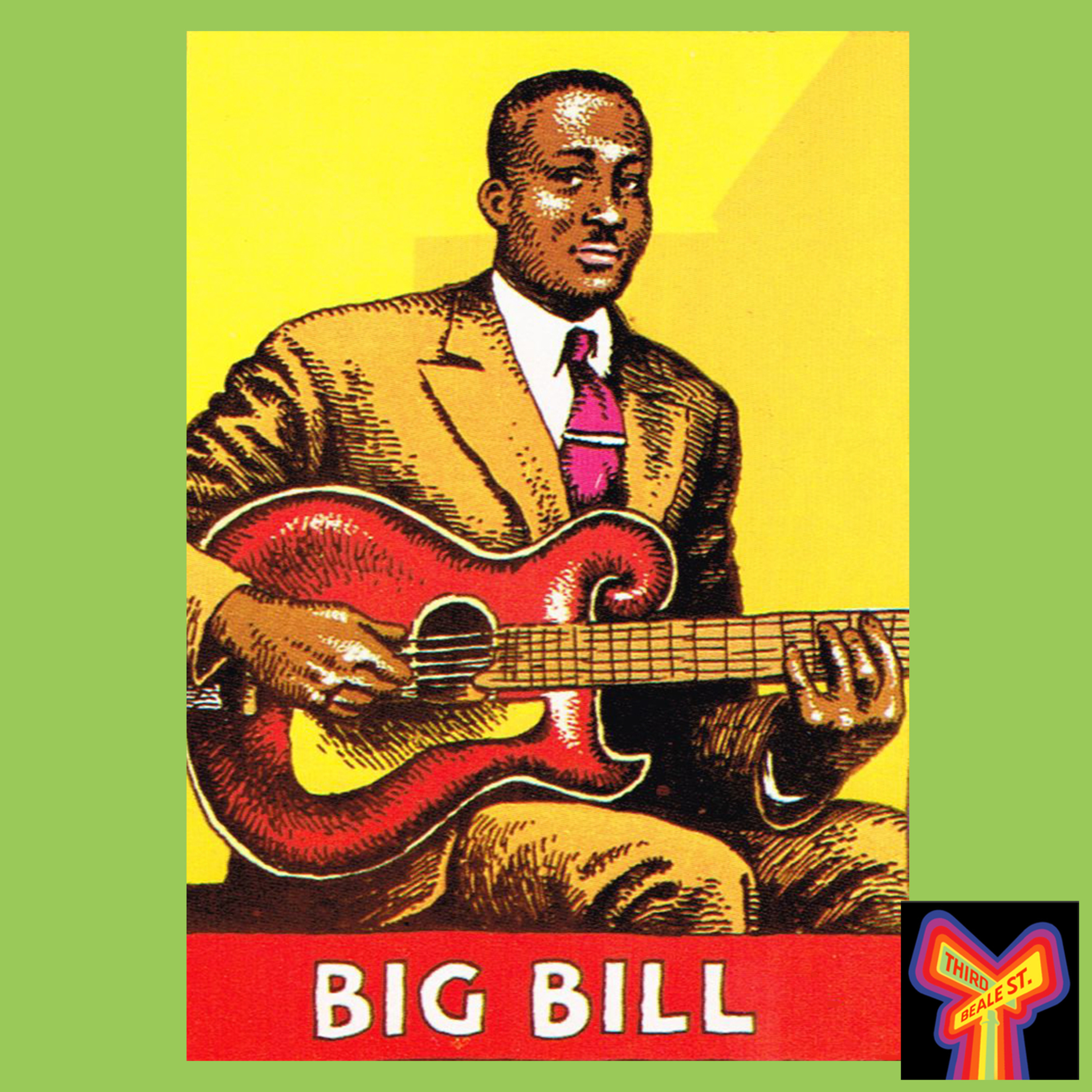 We're pleased to say that all three volumes of Blues Unlimited: The Complete Radio Show Transcripts have now been published as eBooks! They're available from Apple Books at https://tinyurl.com/y4rceu7b - Barnes & Noble at https://tinyurl.com/yxkvx6rl - and also available in the Kindle Store from Amazon at https://tinyurl.com/yyuwxbla (And please keep in mind that every dollar from every purchase will help keep an independent voice in blues radio alive and well! And we thank you!)


In 1980, the good folks at Yazoo Records issued a box set of 36 trading cards called "The Heroes of the Blues," with drawings by legendary illustrator and cartoonist R. Crumb, and text by noted researcher and author Stephen Calt. They've long been favorites with Blues fans, and on this program (the second of three) we continue our exploration of "The Heroes of the Blues." Among the featured artists on this program are Furry Lewis, Big Bill Broonzy, The Rev. Gary Davis, Cannon's Jug Stompers, the Memphis Jug Band, Skip James, and many more.


Pictured: One of the "Heroes of the Blues" featured on this episode. Illustration by R. Crumb.


Are you looking for ways to promote your band's latest release, product, business, or service? Advertise on the podcast that's been downloaded over one million times, and reach a global audience of blues lovers! Contact us at bluesunlimited at gmail dot com for more details!


This episode is available commercial free and in its original full-fidelity high quality audio exclusively to our subscribers at Bandcamp. Your annual subscription of $27 a year will go directly to support this radio show, and you'll gain INSTANT DOWNLOAD ACCESS to this and more than 170 other episodes from our extensive archive as well. More info is at http://bluesunlimited.bandcamp.com/subscribe