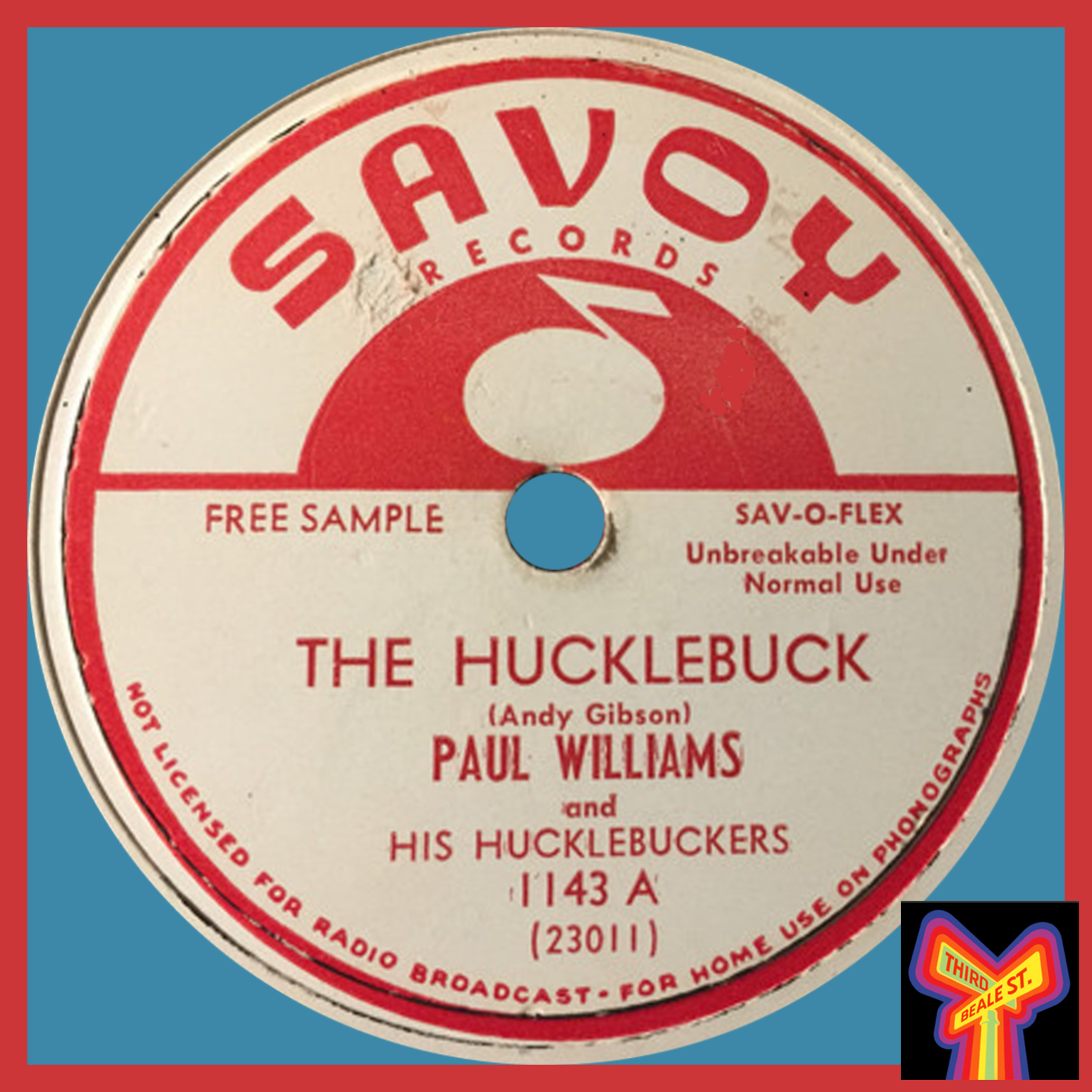 Join us as we count our way down through the biggest #1 R&B hits of the late 1940s. It was a period dominated by Blues shouters, wailing saxes, and piano-playing balladeers -- and Louis Jordan was king of the charts. But times were a changing, with independent record producers making inroads into previously uncharted waters.


One iconic record that helped pave the way for what would become the burgeoning independent record scene of the late 1940s was "I Wonder," by Private Cecil Gant. It was just the right record, at just the right time, hitting upon the zeitgeist of World War II and homesick soldiers who would soon be stationed "a million miles away" from their gal back home. The original version was recorded in June 1944 by Leroy Hurte for his independent Bronze label, but when Hurte couldn't keep up with demand, it was quietly recorded again, for yet another independent label, Gilt-Edge. And as events played out, it was Gilt-Edge — not Bronze — that had the Billboard smash hit with it. It was such a huge seller that Gilt-Edge had trouble keeping up with orders as well, even into the early days of March 1945, months after its release.


But it set the record industry on its ear, so to speak. As a massive hit with broad crossover appeal, it was a clarion call to the newly emerging independent record industry that success was possible in a market mostly dominated by the major labels up until that time.


By far, though, Louis Jordan was one of the biggest stars of the era, turning in almost 50 top ten performances on the Billboard charts between 1942 and late 1949, with most of those making it into the top 5, or higher. With cleverly crafted songs and a band that cooked, it's pretty easy to see how he would go on to influence Rhythm & Blues rockers like Chuck Berry the following decade (One main difference between the '40s and the '50s? Louis Jordan's instrument of choice was the saxophone. Chuck Berry wielded an electric guitar.... need we say more?).


To come up with our list of the biggest #1 R&B hits of the late 1940s, we devised a special super-secret formula, giving weight to the number of weeks a record was on the Billboard charts, with bonus points given for number of weeks held in the top position. After hearing the show and seeing the playlist, however, some might wonder why some all time classics didn't make the cut.


One of the most widely heard records of the late 1940s had to be "Open The Door, Richard!" by Jack McVea. Essentially a comedy record cut for the L.A.-based Black & White label, it entered the charts on February 8th, 1947, but only enjoyed a seven week run, topping out at number two, where it stayed for two weeks. "Drinkin' Wine Spo-Dee-O-Dee," Stick McGhee's homage to good times and cheap booze that helped put a fledgling Atlantic Records on the map, befell a similar fate. After a healthy run of 23 weeks on the charts, it stalled out at number two (a position it held for four weeks), but was unable to penetrate the grasp of three of the hugest hits of the decade that were making a run on the charts at exactly the same time -- "The Hucklebuck" by Paul Williams, "Trouble Blues," by Charles Brown, and "Ain't Nobody's Business," by Jimmy Witherspoon. And speaking of classics by Charles Brown, "Drifting Blues" -- cut in 1946 with Johnny Moore's Three Blazers, and one of his most widely covered songs -- hit a similar brick wall when it ran up against Lionel Hampton's version of "Hey! Ba-Ba-Re-Bop," which was enjoying a 16 week run at the top slot that spring and summer. On the charts for 23 weeks, "Drifting Blues" finally topped out at number two, for two weeks.


Although Billboard chart statistics don't always tell us "the whole story" (so to speak), in any case, here are the hits that a generation of R&B fans danced to, heard on the radio, sung along to, and put their nickels in juke boxes all across America to hear again, and again, and again. Join us then, as we count our way down through the biggest #1 R&B hit records of the late 1940s.


Pictured: At 32 weeks on the charts, "The Hucklebuck," by Paul Williams, was one of the biggest hits of the decade.


This episode is available commercial free and in its original full-fidelity high quality audio exclusively to our subscribers at Bandcamp. Your annual subscription of $27 a year will go directly to support this radio show, and you'll gain INSTANT DOWNLOAD ACCESS to this and more than 170 other episodes from our extensive archive as well. More info is at http://bluesunlimited.bandcamp.com/subscribe