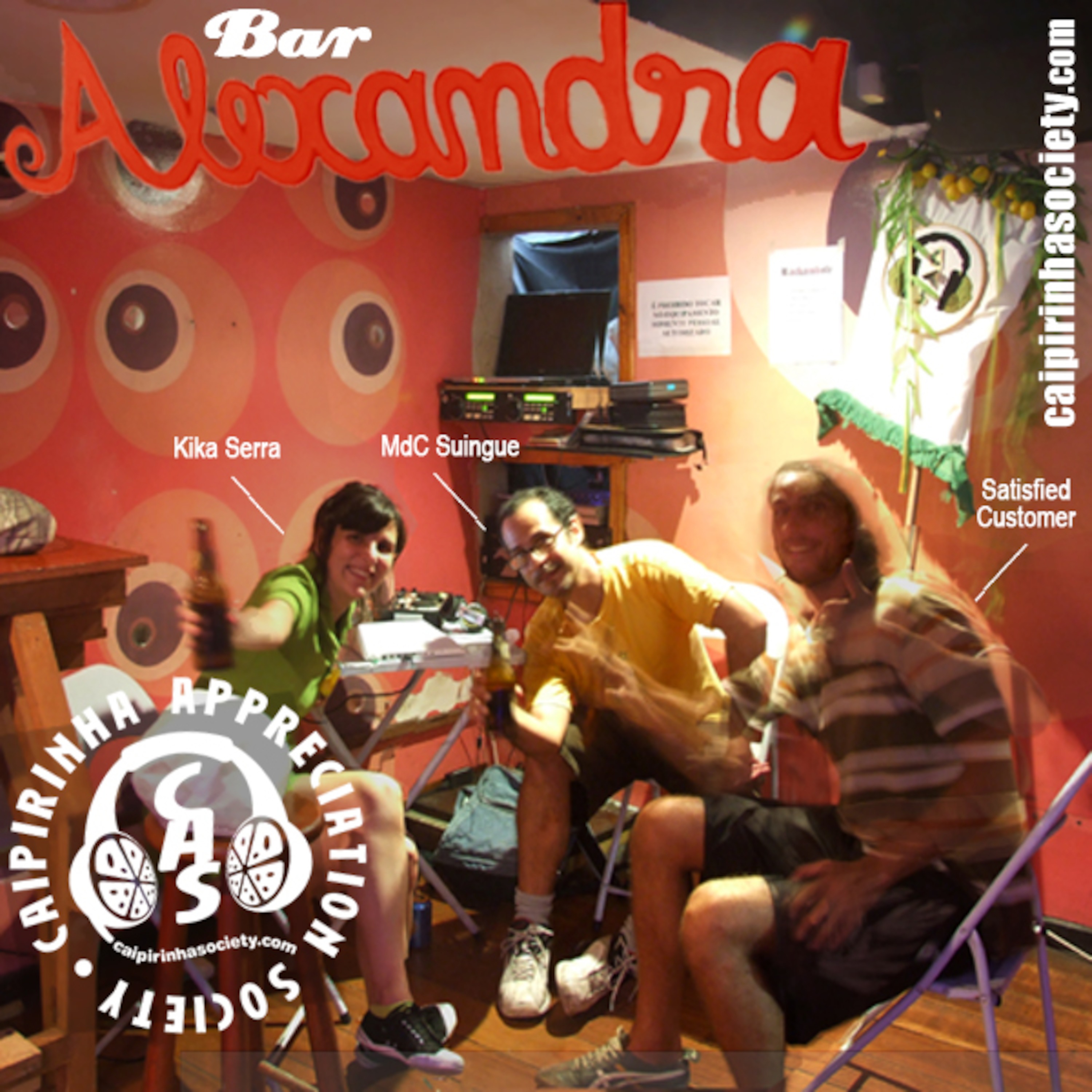 comadre fulozinha | orquestra contemporânea de olinda | tom zé | orlandivo | josildo sá e paulo moura | totonho | pimenteira brasil | china | banda black rio | trio mocotó | mundo livre | che | núbia lafayette | quatro a zero | nonô do jacarezinho e yeda maranhão | arlindo cruz e sombrinha | quinteto armorial | antônio nóbrega | mayra andrade | míriam batucada | curumin | bojo e maria alcina | otto | garoa fina
CAS ALEXANDRA VS CAS FULOZINHA
So you guessed it: we're using the podcast to advertise our Thursday-night deejaying gigs at BAR ALEXANDRA (rua Prado Júnior, 48). Shame on us! To be fair, this show really should have been called "CAS Comadre Fulozinha", since it is that lovely band from Pernambuco who dictated the general tone here. By exploring their latest release, VOU VOLTAR ANDANDO, we bring you rhythms like ciranda, maracatu and cavalo marinho (yes, that is a musical style!). What a nice way to string together the CAIPIRINHA APPRECIATION SOCIETY's weekly repertoire of Brazilian music beyond clichés!
CAS ALEXANDRA VS CAS FULOZINHA
Você adivinhou: estamos usando o podcast para fazer propaganda do balaco que comandamos toda quinta-feira no BAR ALEXANDRA (rua Prado Júnior, 48). Justiça fosse feita, esse programa se chamaria "CAS Comadre Fulozinha", já que é esta ótima banda de Pernambuco quem dá o tom dessa edição. Ao explorar seu último lançamento, o álbum VOU VOLTAR ANDANDO, apresentamos ritmos como a ciranda, o maracatu e o cavalo marinho (sim, isso é um estilo de música!). Quer jeito melhor de costurar o repertório semanal de música sem clichê do CAIPIRINHA APPRECIATION SOCIETY?