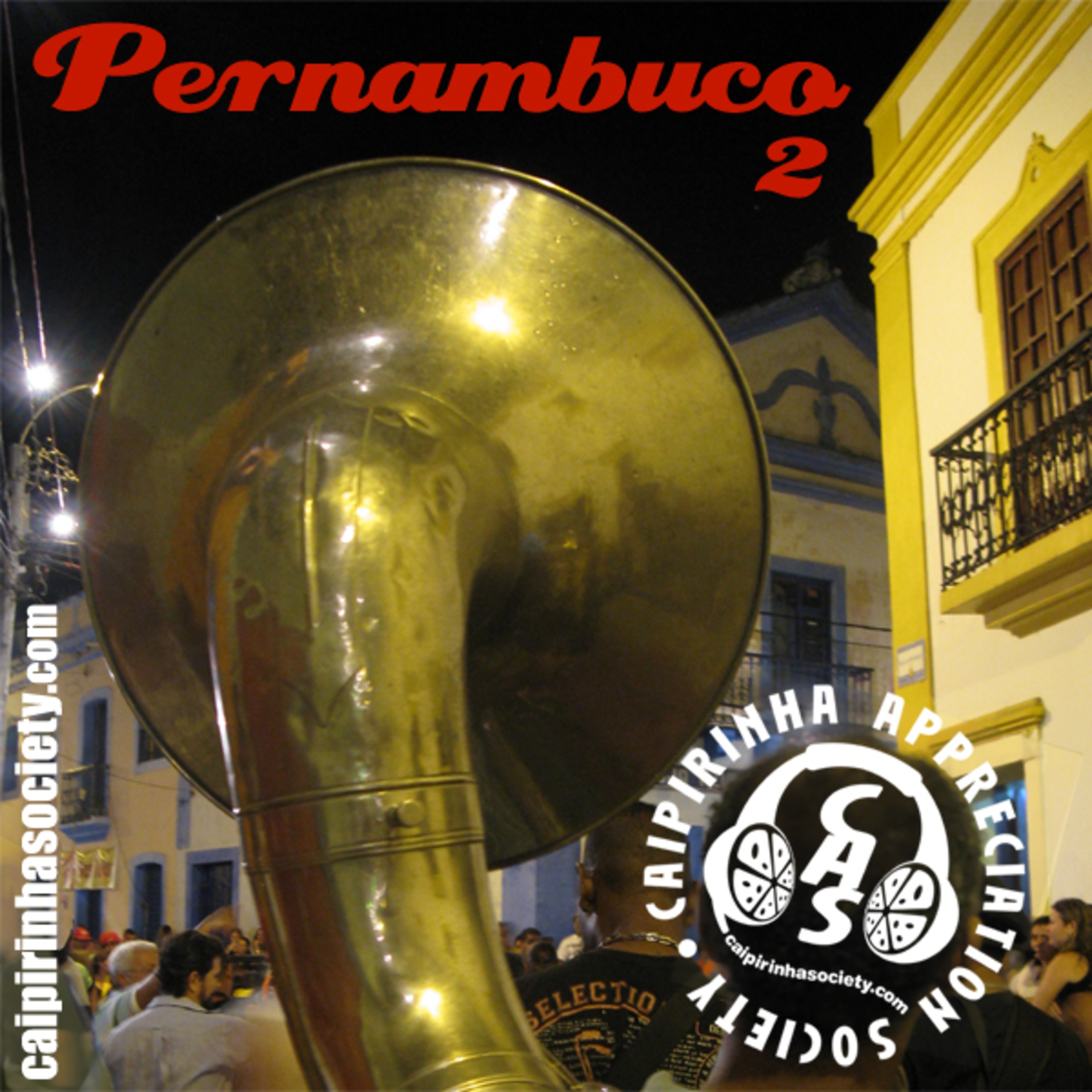 claudionor germano | orquestra contemporânea de olinda | yamandu costa | moraes moreira | comadre fulozinha | alessandra leão | academia da berlinda e isaar | mombojó | china | orquestra popular do recife e o maestro ademir araújo | antônio nóbrega | alceu valença | azabumba | gravações mombitaba | quarteto olinda | zé cafofinho e suas correntes | carimbó cobra coral | dj incidental | ska maria pastora | zabé da loca | erasto vasconcelos | digital groove | jam da silva | marcos cunha e pedro luis | bonsucesso samba clube | bayana system | eddie
PERNAMBUCO TRILOGY, PART II
The time has come again for CAIPIRINHA APPRECIATION SOCIETY to bring you a special carnival treat. In the first year of the decade, it comes in the form of our PERNAMBUCO TRILOGY. The second part of the series will take you up and down the slopes of Olinda along with presenters MdC Suingue and Kika Serra. Stumble upon different street parades, learn about the century-old style called "Frevo" and enjoy the superb soundtrack to all this, translating the vibes of this most charming of Brazilian colonial cities.
TRILOGIA PERNAMBUCANA, PARTE II
Chegou a hora do CAIPIRINHA APPRECIATION SOCIETY trazer para você aquele presente especial de carnaval. No primeiro ano da década, ele vem na forma de nossa TRILOGIA PERNAMBUCANA. O segundo episódio da série vai arrastá-lo pelas ruas de Olinda junto aos apresentadores MdC Suingue e Kika Serra. Depare-se com diferentes blocos, aprenda mais sobre o centenário estilo conhecido como "Frevo" e deleite-se com a rica trilha sonora desta aventura, traduzindo o clima desta tão charmosa cidade colonial brasileira. Quanta ladeira!