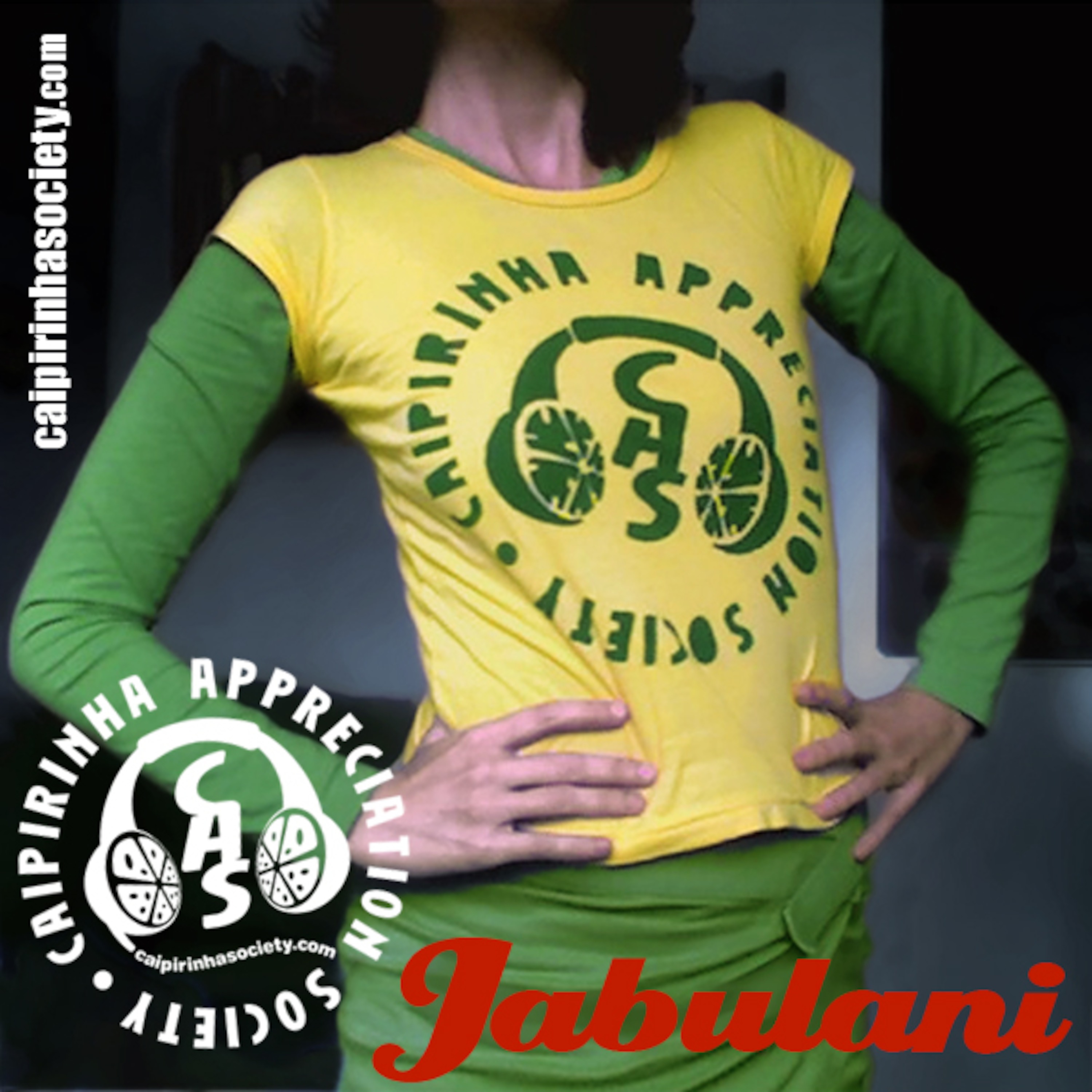 forró in the dark | walter alfaiate | germano matias | copinha | pedro lima | miriam makeba | thiago corrêa | jr black | anelis assumpção | ska maria pastora | pochonbo electronic ensemble | lucas santtana | sonic jr | pélico | 3 na massa | 3 a 1 | feira livre | rogério skylab | jorge mautner | madeka | motirô | zé brown | mind da gap | rafael castro e os monumentais | vanguart | marcela bellas | andrea gram | du souto
JABULANI WITH US
To spice up the first installment of FIFA 2010 World Cup-inspired shows, the CAIPIRINHA APPRECIATION SOCIETY set out to find some interesting songs from the three countries that are playing Brazil in the first phase of the championship, spanning three different continents. Sounds like an easy job, I bet. Well, it wasn't! Listen and find out why. Should you not care less about the soccer summit taking place in South Africa as you read this, just relax and Jabulani* with us to the sound of the finest Brazilian music. (The name "JABULANI" originates from the indigenous language isiZulu, one of the eleven official languages of the Republic of South Africa, which is spoken by almost 25% of the population. Literally translated, "JABULANI" means "to celebrate").
JABULANE COM A GENTE
Para enriquecer o primeiro podcast inspirado na Copa do Mundo 2010, o CAIPIRINHA APPRECIATION SOCIETY se incumbiu de encontrar canções interessantes dos três países que jogam contra o Brasil na fase de grupos do torneio, cobrindo três continentes distintos. Parece fácil, né? Pois não foi! Ouça o programa e descubra por que. Em tempo: caso você não dê a mínima para o evento que se desenrola na África do Sul, relaxe e Jabulani* com a gente, ao som da mais fina música brasileira. (O nome "JABULANI" é oriundo da língua isiZulu, um dos onze idiomas oficiais da República da África do Sul, falado por quase 25% da população. Traduzido literalmente, "JABULANI" significa "celebrar").