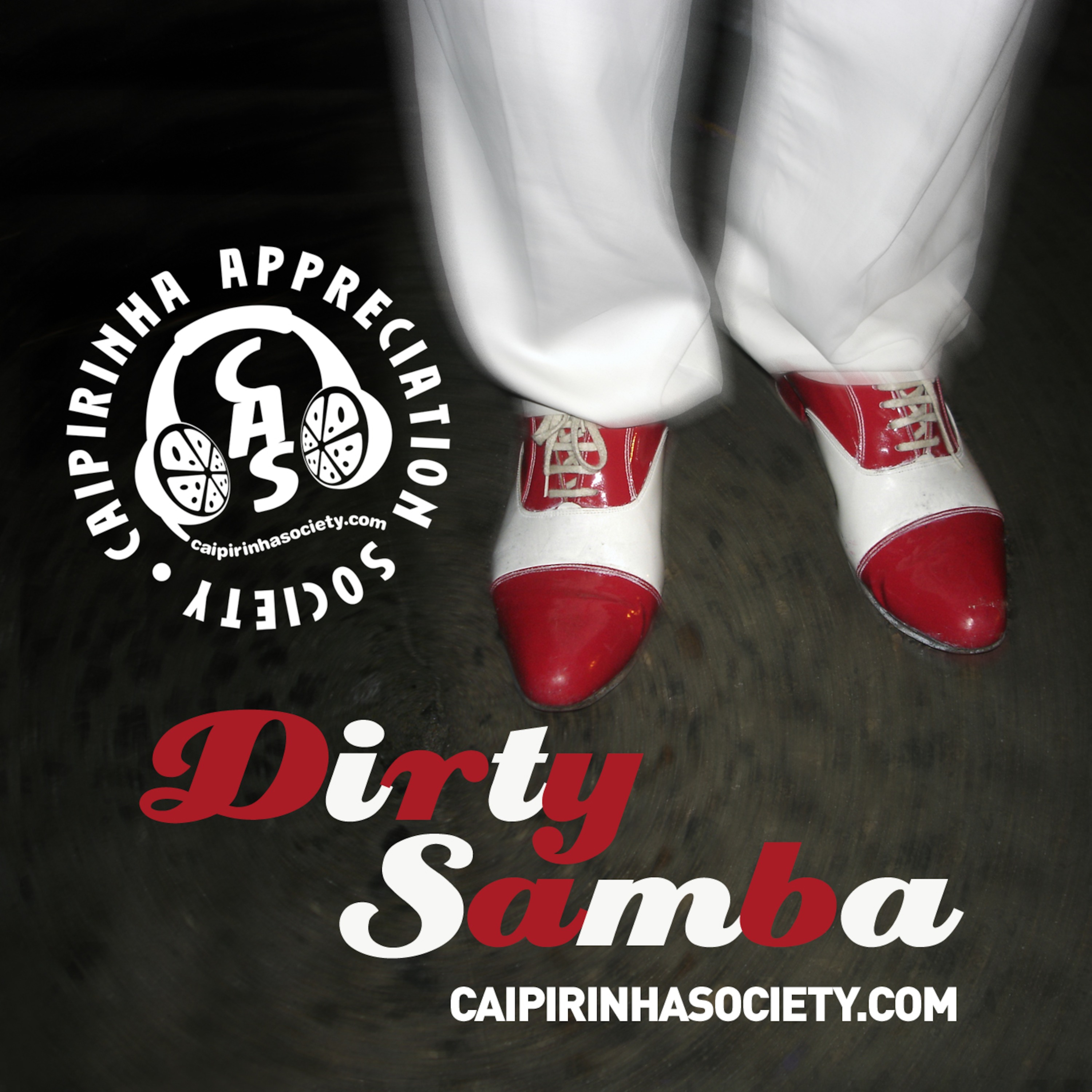 alfredo del penho | paulo malaguti | zé nogueira | dona zaíra / rabecado | maciel salu | seu adriano | tias baianas paulistas | flight of the concords | orlandivo | bebeto castilho | os saxsambistas brasileiros | meia dúzia de 3 ou 4 | itamar assumpção & naná vasconcelos | aláfia | thalles | grupo madalena | adilson silva | osmar do breque | pouca chinfra | sérgio sampaio | trupe chá de boldo | bonsucesso samba clube | beto villares rogê | graca braga & jair rodrigues | zé de riba
KEEP CALM AND ENJOY THE SAMBA
Contrary to general belief, most sambas are not necessarily about happiness, as a great many of them have sad, if not tragic, lyrics. The songs themselves can be speedy or downbeat. Music for the virtuosi or stripped down to the shaking of a matchbox. A piece of poetry or a mundane chronicle. This podcast episode brings you a variety of quality sambas (and other stuff too, we are the crazy Caipirinha Appreciation Society). Special features? Yes: recent releases by two guys belonging to two different generations of sambistas: Alfredo del Penho and Paulo Malaguti.
MUITO SAMBA NESSA HORA
Ao contrário do que muitos pensam, o samba não é necessariamente alegre, já que muitas letras são de uma tristeza que beira o trágico. As canções em si podem ser aceleradas ou cadentes. Música para virtuoses ou reduzida ao cacoalhar de uma caixa de fósforos. Poemas épicos ou crônicas do cotidiano. Enfim, esta edição do podcast traz uma variedade de sambas de qualidade (e outras coisas também, afinal somos os doidos do Caipirinha Appreciation Society). Algo a destacar? Sim: os últimos discos de dois expoentes de duas gerações diferentes de sambistas: Alfredo del Penho e Paulo Malaguti.