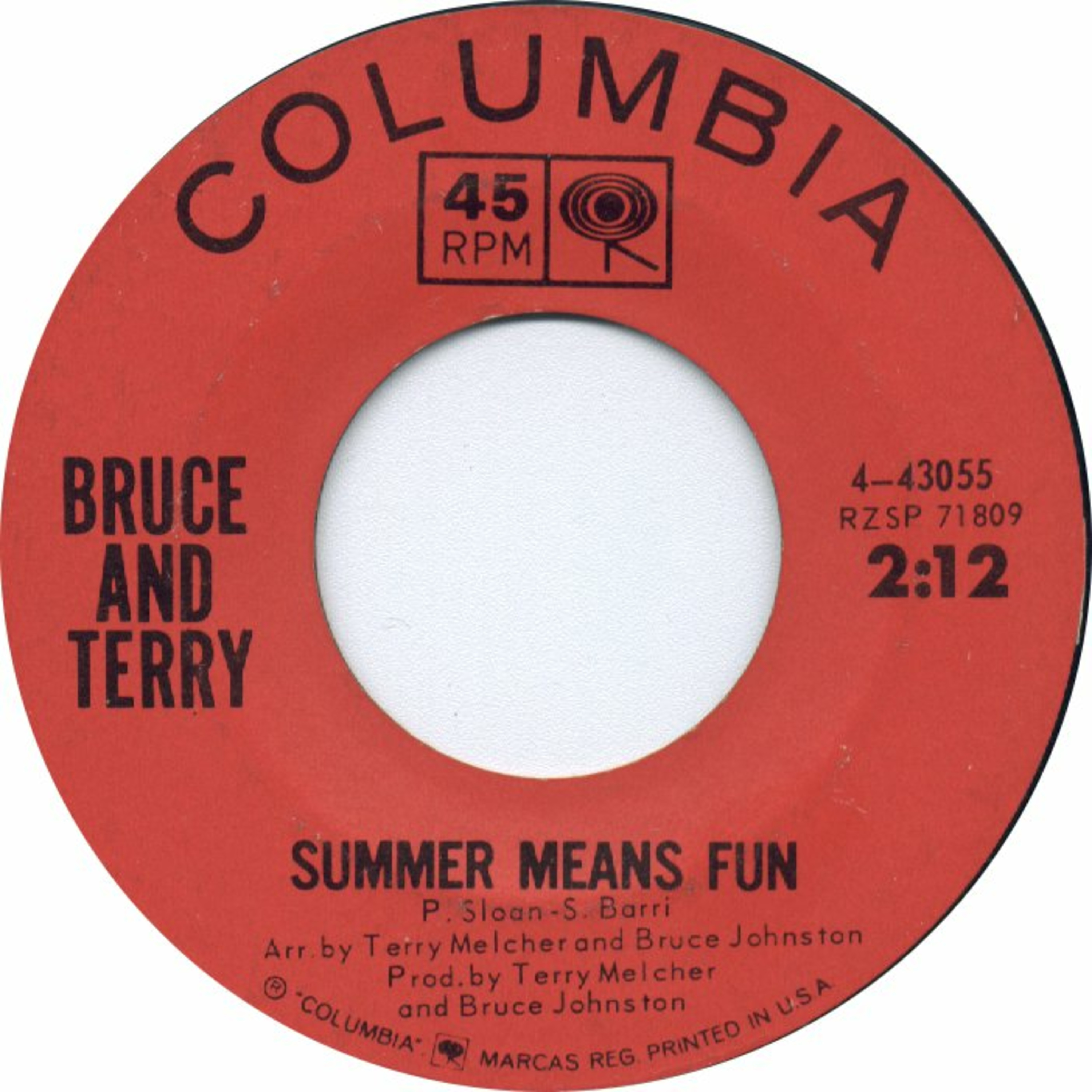 First aired June 30, 2008, "Come To The Summertime" is the first of two "Come To The Sunshine" summer spectaculars. This installment features summer themed music by:
Bruce and Terry/Mark Eric/Harmony Grass/The Street Corner Society/The Beach Boys/The Love Generation/Los Iberos/The Two Of Each/The Bystanders/The Ragamuffins/Saturday's Photograph/The Monkees/Love/The Zombies/The Bee Gees/Donovan/Chad & Jeremy/The Bee Gees/The Kinks/Bobby Fuller/The Rip Chords/The Wildcats/The Relations/The Imaginations/Jan & Dean/The Pyramid/The Ivy League/The Freshmen/Brian Hyland
The show's album spotlight features the entire "Tell 'Em I'm Surfin'" album by the Fantastic Baggys in MONO! A mix that is thus far unissued on CD. If you don't know this record, you are in for a Beach
Boys size treat. Imagine the wonderful pop sensibilities of Sloan & Barri meeting the drums of Hal Blaine and the themes of surf, sun 'n fun. Add to it more references to the "TJ Slopes" than any other artist on record and you have this melodic masterwork of surf pop. As sweet, fun and refreshing as a lemonade from Hot Dog On A Stick at the Santa Monica pier.
This program also coincides with host Andrew Sandoval's drive to save homeless cats and kittens by donating to kittenrescue.org Summer is a tough season for felines, many are born without homes and pets of all ages seem to flood the shelters this time of year. Moreover, the recent economic downturn has had a cruel effect of leaving once loved house pets behind as forgotten furniture in foreclosed homes. You can make a difference by donating your time or money to save an animal this summer.
A full playlist is available at http://cometothesunshine.com/id59.html