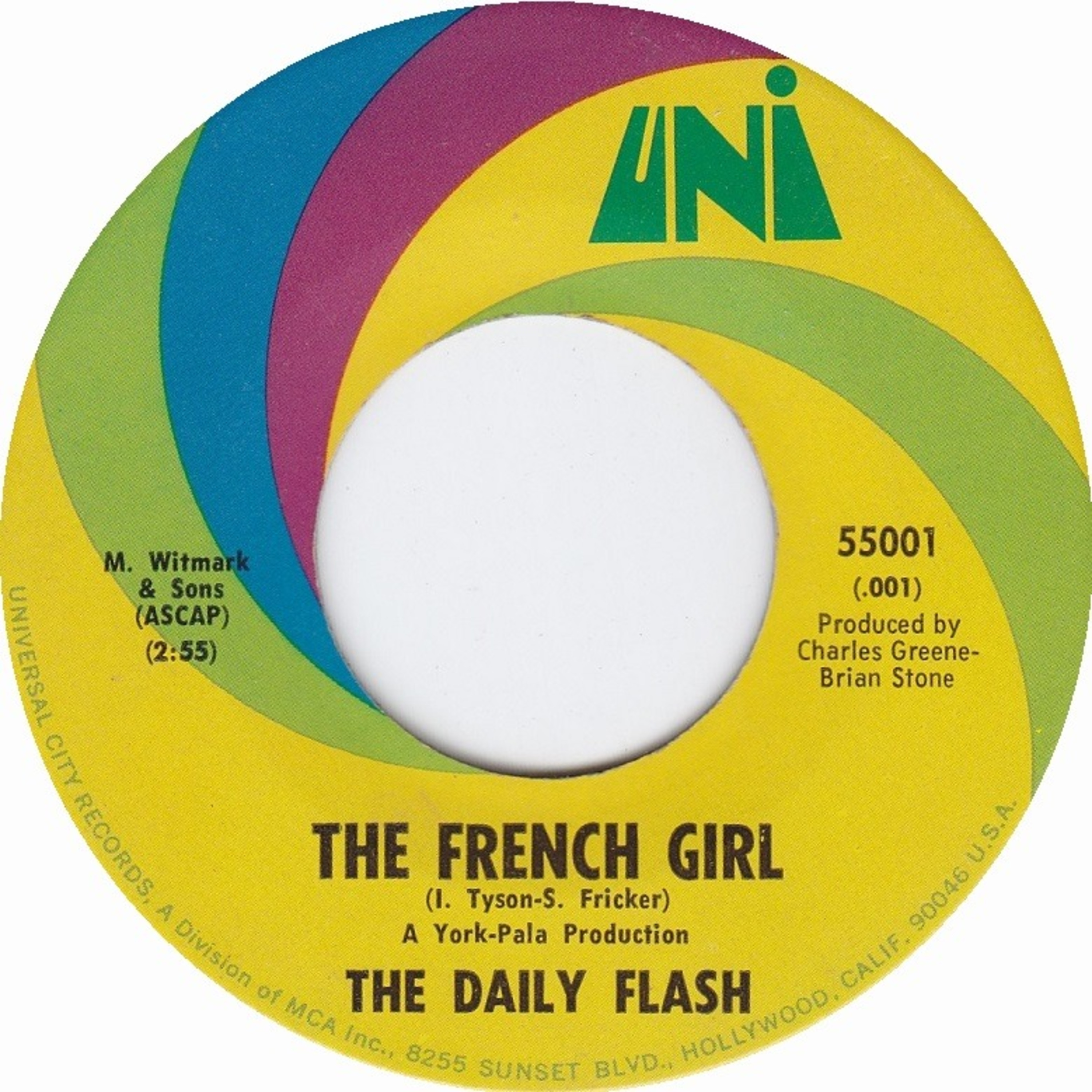 In an episode first aired April 17, 2017: DJ Andrew Sandoval celebrates the 50th anniversary of the UNI record label.
Launched in January 1967 as a hip imprint for MCA, Sandoval surveys 60 singles by 43 artists spanning UNI's first five years of production. All songs are presented in their original mixes from original UNI 45's.
You'll hear selections by The Daily Flash; The Rainy Daze; The Factory; Marcia Strassman; The Boenzee Cryque; The Osmond Brothers; The Pleasure Fair; Strawberry Alarm Clock; David Essex; Emil Richards & The Factory; Patrick & Paul; The Visions; The Looking Glass; The Foundations; The Sonics, The Yellow Payges; Tim Gilbert; Candy Graham; Michael Procyszyn; Rabbit Mackay; The Hook; Neil Diamond; The Fun And Games; Orange Colored Sky; Consortium; Dino, Desi & Billy; Desmond Dekker & The Aces; Giant Crab; Michael J. James; Fever Tree; John Fred & His Playboy Band; The Great Love Trip; Robin Hood Brians; The Cascades; Johnny Garrett & The Rising Sons; Davey Payne; Pat Shannon; Brian Hyland; The High & Mighty; Jiminy Crikitt; Racheal & The Strawberry Shephards; Olivia Newton-John; Tom Northcott.