Episode 182 – Rangers Thinking Positive
It's time to Ranger Up with @trekkieb47 @secretrangerfan & @ZachLaVoy as they talk all things Power Rangers on the Four Eyed Radio Network with RANGER COMMAND POWER HOUR!
In this episode the hosts discuss this topic from Steve F. (@HitPeopleGuy):
"I'd like to see RCPH talk about what pieces of fandom they truly enjoy. I know there's been a lot of discourse about the frustrations of fandom spaces and interactions, but maybe something where everyone gets to talk about what they enjoy about it/interactions with people they treasure."
From positive fandom experiences, creators that inspire us and how social media has changed our lives, we hope this episode puts a smile on your face!
We also catch up on a ton of news including: new comic releases, Humble Bundle's MMPR comic pack, June's Fan First Friday for Power Rangers, new Lightning Collection leaks, Renegade Games Rangers United Kickstarter, a Power Rangers film for 2023, Dino Fury now on Netflix, and more!
Those are some good pita chips…
Timestamps:
0:07:27 – Comics News
0:18:03 – Lightning Collection / Merch News
0:53:36 – Gaming News
1:02:06 – TV/Movie News
1:13:55 – Main Topic – Rangers Thinking Positive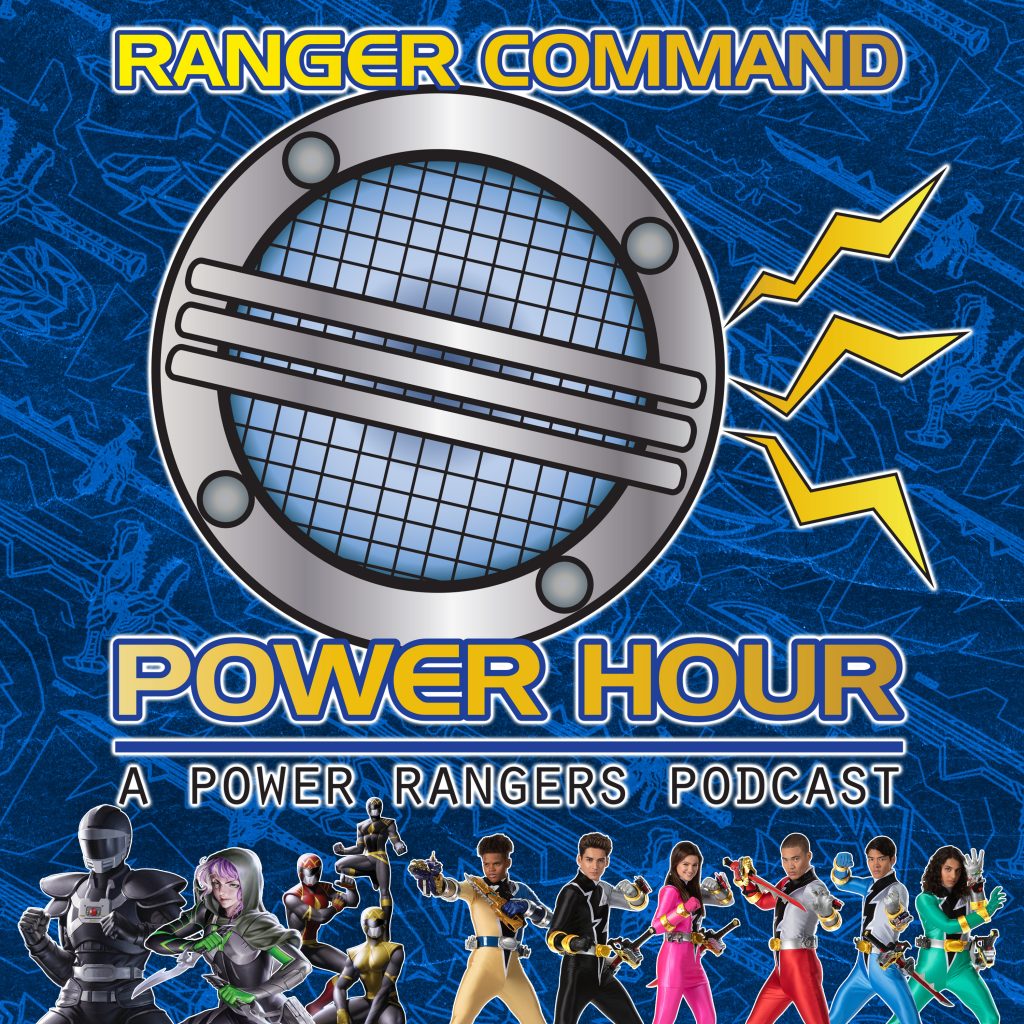 For more great shows and podcasts, check out https://foureyedradio.com
Join the Four Eyed Radio crew in our Discord server at https://discord.gg/zfSNqcYPaB
Support the Four Eyed Radio Network by checking out our amazing sponsor, Raven! Give her a follow at http://instagram.com/RevengeLover
Find all the amazing shows from the Four Eyed Radio Network on your favorite Podcast app! We're available on Spotify, Apple Podcasts, Google Podcasts, Amazon Music, Stitcher, TuneIn, and more!
Buy your favorite host a 'coffee' by tipping at https://ko-fi.com/foureyedradio