Ranger Command Power Hour Episode 200 – Ranger Command's Future?
It's time to Ranger Up with Eric, A.P. and Zach as they talk all things Power Rangers on the Four Eyed Radio Network with RANGER COMMAND POWER HOUR!
Eric, A.P. and Zach celebrate 200 regular episodes of the podcast as we explain the upcoming hiatus for June. With host Eric soon to be a father, it's time to take a break.
We answer listener questions, discuss a Hasbro Pulse leak of "Selfie Series" action figures, and an update on Austin St. John's federal indictment.
Then we are joined by guests co-hosts Dr. Ben (@doctorbenMD), Mason (@Masonmerrell) and Tyler (@TylerBozetski) and talk about thoughts on a possible 30th anniversary season for Power Rangers, what we want to see from the ZAP Megazord line and more!
Thank you all for listening! This isn't a goodbye, but we'll see you soon.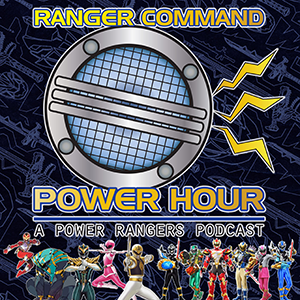 For more great shows and podcasts, check out https://foureyedradio.com
Join the Four Eyed Radio crew in our Discord server at https://discord.gg/zfSNqcYPaB
Support the Four Eyed Radio Network by checking out our amazing sponsor, Raven! Give her a follow at http://instagram.com/RevengeLover
Find all the amazing shows from the Four Eyed Radio Network on your favorite Podcast app! We're available on Spotify, Apple Podcasts, Google Podcasts, Amazon Music, Stitcher, TuneIn, and more!
Buy your favorite host a 'coffee' by tipping at https://ko-fi.com/foureyedradio