Episode 202 – Ranger Roundtable: Power Rangers Cosmic Fury Twitter Space
It's time to Ranger Up with Eric, A.P. and Zach as they talk all things Power Rangers on the Four Eyed Radio Network with RANGER COMMAND POWER HOUR!
Happy National Power Rangers Day! Eric, A.P. and Zach are awoken with a 11pm Pacific / 1am Central / 2am Eastern misfired tweet from Hasbro Plus announcing Power Rangers Cosmic Fury, the THIRD SEASON of Dino Fury with all of the cast returning.
In the first emergency Ranger Roundtable Twitter Space, they are joined by Michael Busuttil from the Ranger Danger Podcast (@rangerdcast), Rossano Smith (@_Smithsonia), Jin (@Jinsakuu), Joe (@JoeIluminerdi) and Jezzer (@jezzerzeus) from The ILLUMINERDI (@The_Illuminerdi), Chris (@TokuChris), Tyler (@aresef) from Rangercast, and MORE.
Listen to our live, immediate reactions and shock at the ridiculousness of the situation for the 30th anniversary announcement.
Evolution, Revolution.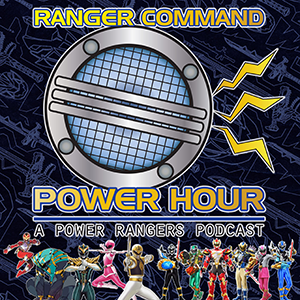 For more great shows and podcasts, check out https://foureyedradio.com
Join the Four Eyed Radio crew in our Discord server at https://discord.gg/zfSNqcYPaB
Support the Four Eyed Radio Network by checking out our amazing sponsor, Raven! Give her a follow at http://instagram.com/RevengeLover
Find all the amazing shows from the Four Eyed Radio Network on your favorite Podcast app! We're available on Spotify, Apple Podcasts, Google Podcasts, Amazon Music, Stitcher, TuneIn, and more!
Buy your favorite host a 'coffee' by tipping at https://ko-fi.com/foureyedradio