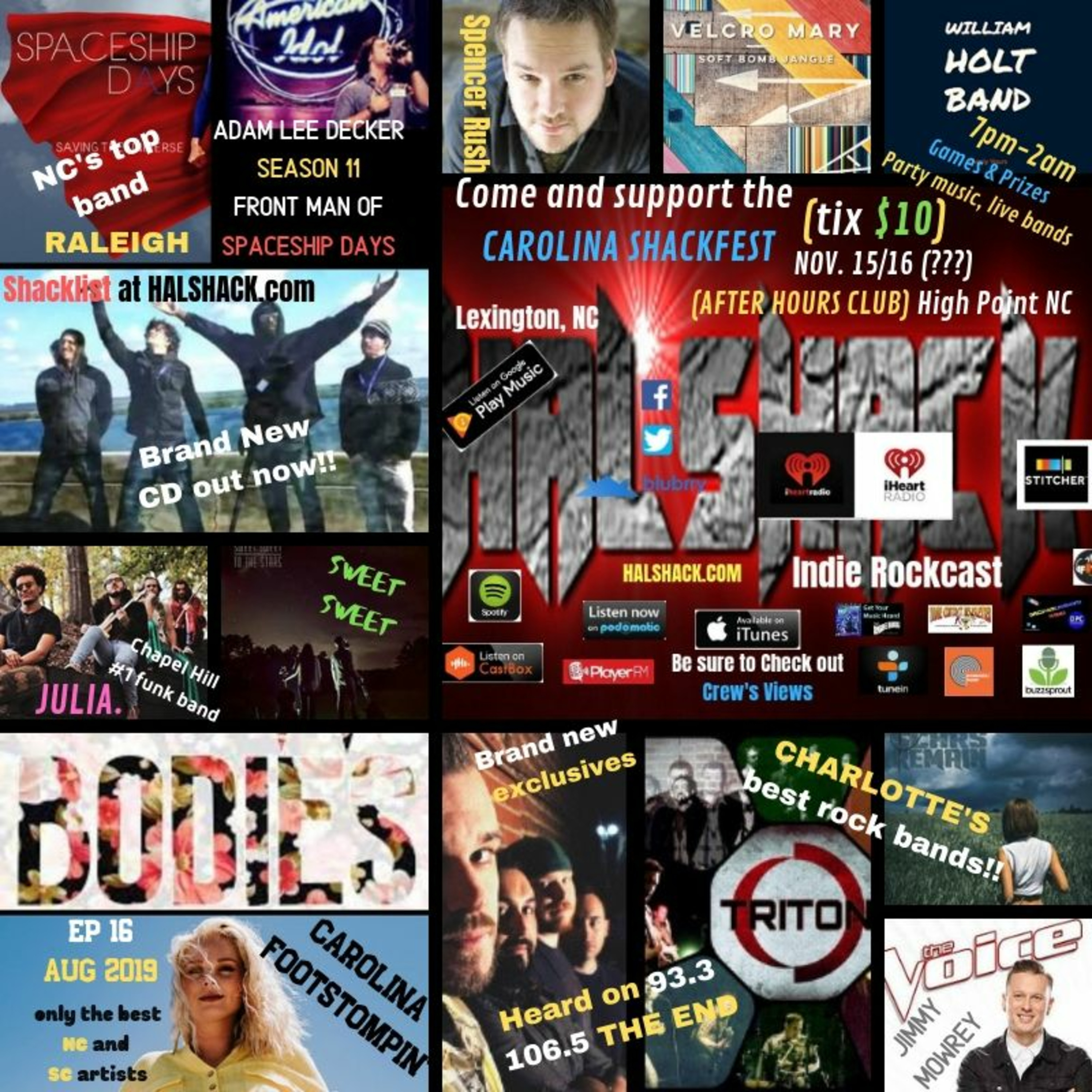 Home is the where the heart is what they always say! Well, I'm puttin' the focus on NC and SC best talent. I been stompin' my feet all around the Carolinas all my life and especially the last few years looking far and wide for those Ace level acts who can represent the south with pride and dignity and show the world we got what it takes here in the Tarheel and Palmetto states to be a major player in the music industry.
Ive got a newspaper article coming out soon in support of this episode. Antoinette Kerr, freelance writer for the Lexington Dispatch is working on a nice piece for the Halshack. Thank you so much to the good folks at the newspaper.
Were featuring some awesome talent from all over our stateS with an alt vault to start then a pop stop and then a rock block and so forth. All great music. No 4-corded pop music here, real musicians and singer song writers from all across our 2 states representing the finest of their genre. Folk/Americana, pop, rock, alt, and indie is all on display here for people minds hearts and ears to enjoy.
Hoping a fair amount of these bands and artists will be able to attend our (CAROLINA SHACKFEST) in High Point, NC at AFTER HOURS on N Main. St. in mid-November (if we have one..whole event is still TBA) We will keep you posted on the website and the shows. I will know more by Ep 17 BATTLESHACK 2 release in the fall.
Stay tuned.....
Find this show on every major music service including Spotify, Iheart, Itunes and Stitcher!
If you like what you hear, please share.