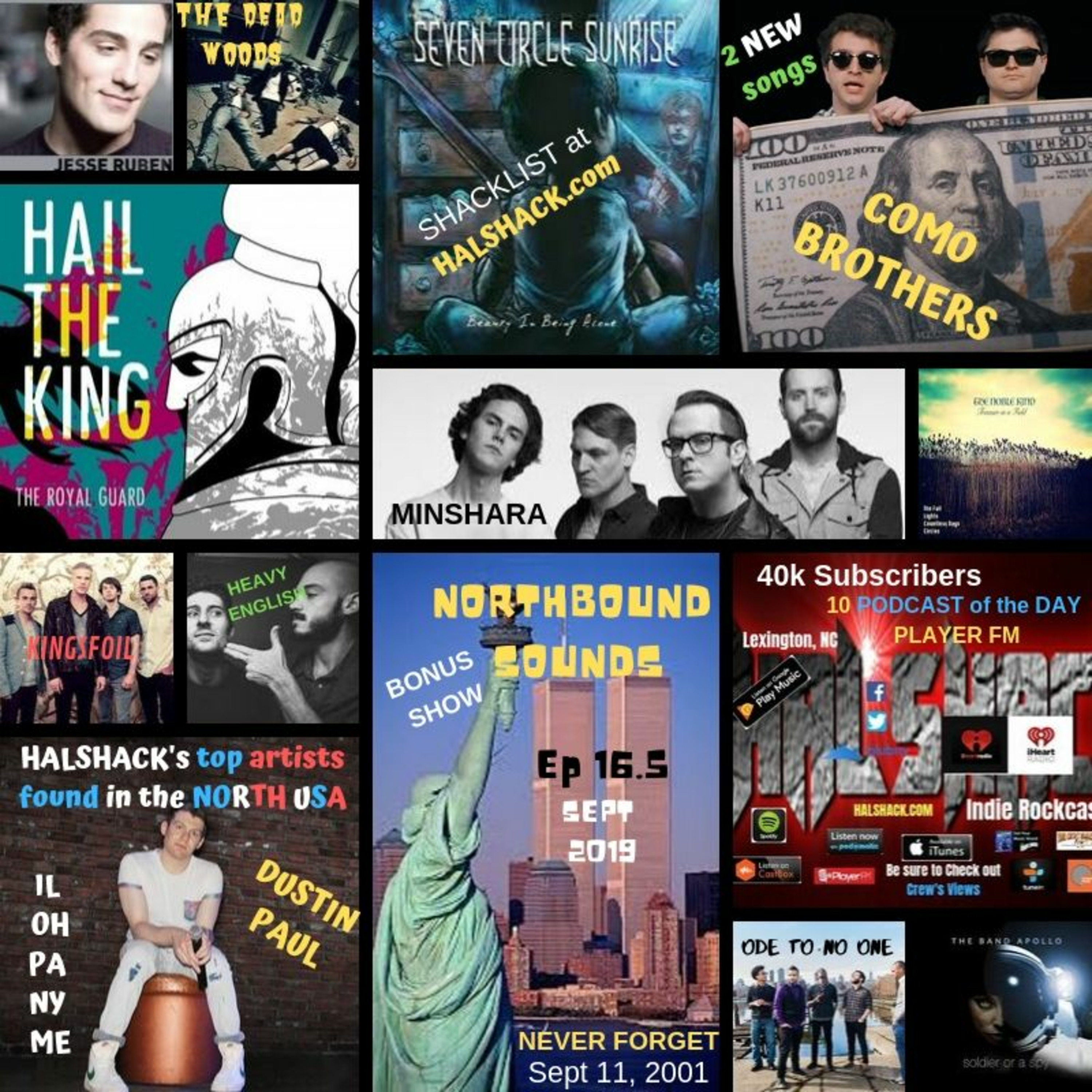 Moving Forward as said by the excellent singer/songwriter Dustin Paul from NY, we are doing just that! keeping on with the Geo location theme we're trekking on northward to include all our great Northern USA bound acts.
Como Bros from NY coming in strong with 2 new songs!! These guys just really continue to up their A game!! Well done fellas!! Youve got a hit with MONEY for sure!! geez guys, the whole song and every freakin' lyric and word just screams $$$$$...lol (oh the irony and the relation every listener will feel from this song..its just one of those major clandestine hits in the making and folks guess what?? YOU HEARD IT HERE 1st on the HALSHACK baby!! They got a new one too about going back home and its just damn awesome!! Love me some Como Bros. You should too!!
From the windy city of Chicago through the brisk chill of the Ohio valley to the steel mills of Pennsylvania on up to the Big Apple and rounding out in the far north east at Hallowell, Maine. You will find the very best the USA has to offer in the indie unsigned market (that I have heard, that's the thing just like the BIG labels don't know about these acts, there's plenty I havnt heard yet..always on the hunt!!) from all types of rock, alt, pop infused genres!
This show arguably contains my best vocalists. Dustin Paul and Luis Feliciano of (Ode to No One) Como Brothers as well, Minshara, Heavy English..dag-on there is some damn fine talent in this show!!
I chose NYC and the Statue of Liberty and the Twin Towers as a symbol of a strong Northern character to be resilient and honorable!! We should all NEVER FORGET the tragedy that unfolded that horrific day in New York. I thought since Sept 11 was just a few days ago this would be the upmost time to pay some homage to the victims and their families.
Halshack will forever remember that day as will so many others that are in the hearts and minds for all people affected that day. I have found the best picture I could to symbolize those beautiful steel structures in all their glory! NEVER FORGET is tagged on the bottom with that dreadful black stain of a date in our nations history! We have been resilient as a nation but we have lost the true meaning of NEVER FORGET! America came together the most it had come together in decades.
What has happened to our countries UNITY? We should NEVER FORGET that as well................
Find the Halshack on all major music services or Halshack.com or google me!! I'm everywhere baby!!
Shacklist found at my website and as always thank you for supporting and rockin' the HALSHACK!!