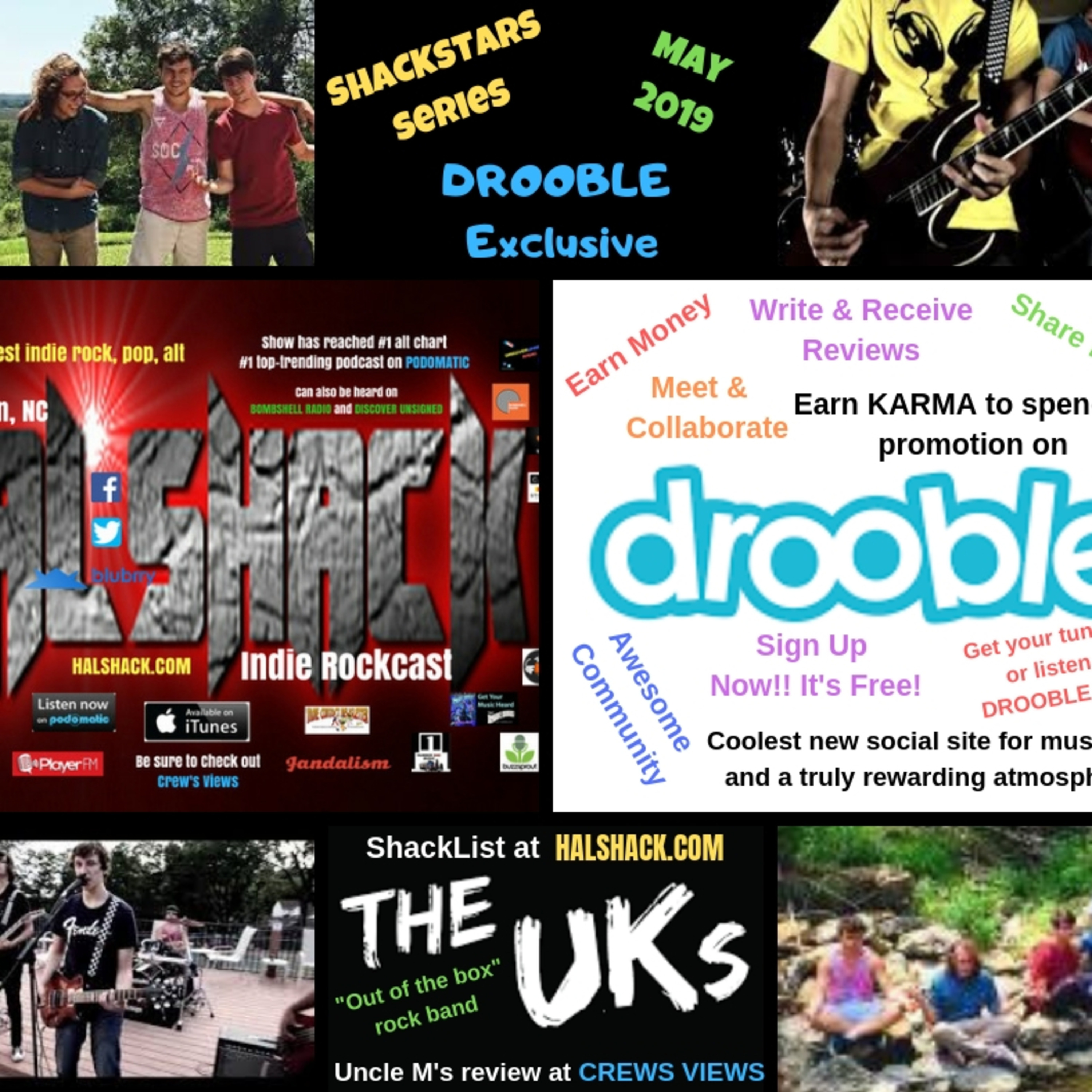 So I put this out a couple months ago On Drooble as an exclusive. Its time to let this bad boy out the box!!
It's an out of the box rock band like none other (The UK's) from the heartland of the USA. Let me tell you something these guys have started "A Movement" for me in Kansas! Its my next best area to Greensboro and the UK!!
I get alot of plays, downloads, streams, and if I'm not mistaken I believe I'm being broadcasted somewhere in Kansas around Wichita. I get MUCH LOVE DAILY from Wichita, Kansas!
Thank you so much for all your support and continued love for the Halshack to all the good people of the Heartland of the USA!!
Here's your very own Kansas/Missouri based band special featuring 10 tracks of the best psychedelic rock these corn huskers could muster.
3 tracks from their first ep which is good but you gotta get PAST that into what makes this band so fantastic!!!!! Their almost full cd "Bad Seed" (i chose 7 tracks from it to showcase) ITs just superb!! Its a growth show!! You think im gonna give you the best up front. Forget that!!
Find the Shacklist at my website!!
Halshack.com
Halshack keeps growing!! Look for us on most major music platforms. Heard, streamed, downloaded or broadcasted in 70 USA major metropolitan markets and 70 countries worldwide!!
Were thinking of having a festival for NC bands and spin up a bunch of party music from the Halshack "end of the summer bash" on Fri. Sept 27th (tentative) at AFTER HOURS in High Point, NC.
(CAROLINA SHACKFEST)
All local peeps from Greensboro/High Point/Winston Salem area need to get out to this show if we have it. I'm trying to gear up interest as best I can but people need to interact with me. Ive sent out invites on Facebook with my local friends and doing several posts to draw interest. Got a newspaper article coming soon from the Lexington Dispatch! Wow! Thank you so much to the local paper, that will help boost the festival I hope!
New (Ep 16)"Carolina Footstompin" and (16.5) coming out for the summer to support the festival and just because I also have been wanting to do a special on our home based artists here across both the Carolinas and our regional southern states. Will be adding Tenn and Georgia to the line up in the bonus (Southern Roots)
Heres a 2 minute sample commercial or you can find it on Podomatic or about any service (music for this show will be somewhat diff than whats on the commercial plus more acts in the podcast to feature, I just got new tunes from some of these acts...its gonna be a blast!!)
https://www.podomatic.com/podcasts/halshack/episodes/2019-06-29T12_46_58-07_00