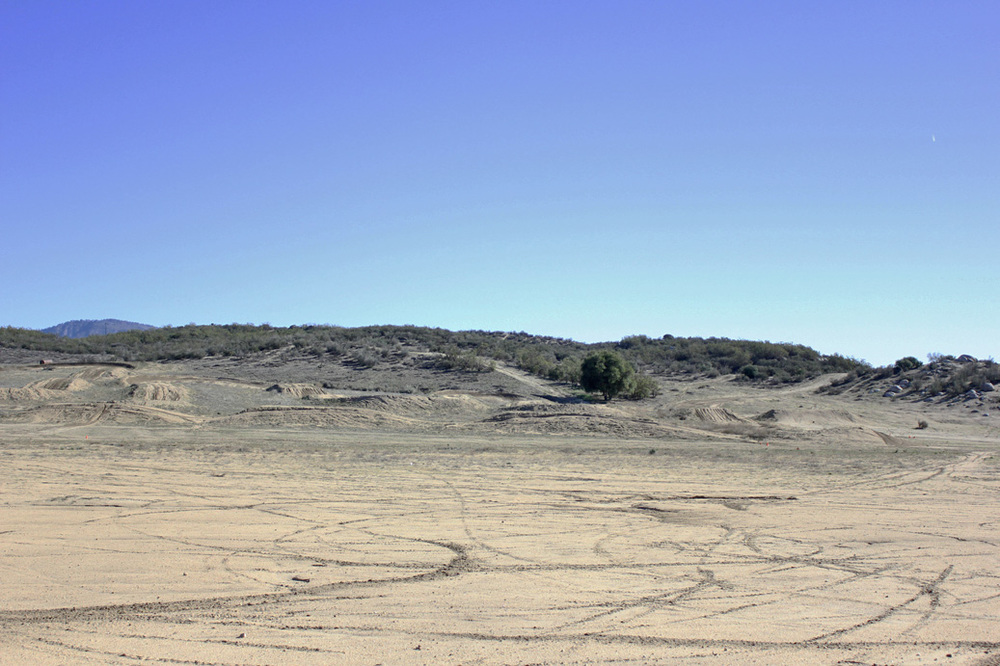 300+ acres of off-road trails and open space at MotoVentures/Dirt First! in Anza.
Gary LaPlante told me something to the effect of "There are three types of people. Those who know, those who think they know more than they do, and those who think they know less than they do." Essentially, everyone resides in one of three schools of thought: realism, overconfidence, or humility. In the context of riding, you either know your skill level, you operate outside of your abilities, or you underestimate what you are truly capable of. Self-deprecating humor aside, I tend to be somewhere between realism and humility. There is and always will be an infinite amount of knowledge I do not or cannot possess, and I accept that freely. I will always be learning, and will always be a student of the world. That said, my New Year's resolution for 2014 is to educate myself across a variety of motorcycling platforms, and hopefully accelerate past the riding plateau I have been on for the past few years.
IMG_3778
Lots of folks in the motorcycle industry have –unprompted– recommended Gary's MotoVentures courses (now known as Dirt First!), who has been very successful at word of mouth recognition for years, hiding out in on 300+ acres in Anza with his bright blue fleet of Yamahas. There are three levels of course offerings (including trials riding for those who love a challenge), the beginner course much like the Motorcycle Safety Foundation's Beginner Riders Course (BRC) in that you are for little financial investment provided everything you need to learn to ride, head to toe to bike to instruction. Principal differences between the MSF BRC and LaPlante's Level I courses being that while Gary's class does not get you one step closer to your M1 credential, you can take the class at ANY age. He has had entire families come out for a day in the dirt (and entire corporate offices), right down to the ripe old age of three. Now *that* sounds like an exercise in family bonding I'd enjoy. The coverage of gear I totally approve of - helmet, goggles, jersey, roost deflector, elbow and knee armor, pants, TCX Pro boots, and the varied fleet of Yamahas don't leave much else to be desired.
Level I is designed for the young and old who have never operated a bike and don't currently have the M1 credential. If you can operate a motorcycle and currently ride, you will instantly fall into Level II. I have heard time and time again that the best way to learn is in dirt first…hence the business name…and when you take a look at the backgrounds of accomplished road racers, you will notice that besides the likely longstanding family history of riding they may have, one seemingly common thread is the start from riding motocross or flat track, before they were old enough (or even interested) in road racing. In the off-season, road racers are riding flat track to hone in on their skills. The easiest way to spot a road racer with off-road roots is to watch them prior to the start of a corner. Did they throw a leg out to stabilize? This recent example in MotoGP by Marc Marquez comes to mind...
Somewhere beneath all that gear is my 50-something female road racing friend showing me how it's done...It's never too late (or early).
Needless to say I, like many, started in a different manner. As a child, I was raised anti-motorcycle and though it took me quite a few years between 18 and when I actually started riding (cough - 30), when the time came to learn I did not have the benefit of knowing anyone who rode a motorcycle. So, for all practical purposes, I learned to ride road first. through the MSF BRC While there is nothing wrong with the order of business in which you learn, looking back the optimum scenario would have been dirt first for reasons of understanding control in situations like wheel sliding and how body positioning affects your riding and control of the motorcycle. These are the Level II basics that we covered when I came down to Anza in Southern California (halfway between Palm Desert and Temecula) for the class, which I took on my choice from a fleet of low engine displacement Yamahas. I adopted the TTR230 and rejected the WR250F, the latter being not hugely different in engine size but certainly in performance, well beyond the little 230. As long as you are physically comfortable with the ergonomics, you cannot go wrong with a smaller engine while you focus on your handling skills. In my experience, big bike handling requires more thought to actual bike handling itself and less to the skills/techniques that I am trying to nail down. Later on down the road, I'll be taking more courses on my own larger displacement bike, but for the purpose of skills building in my opinion - going small is the only way to go.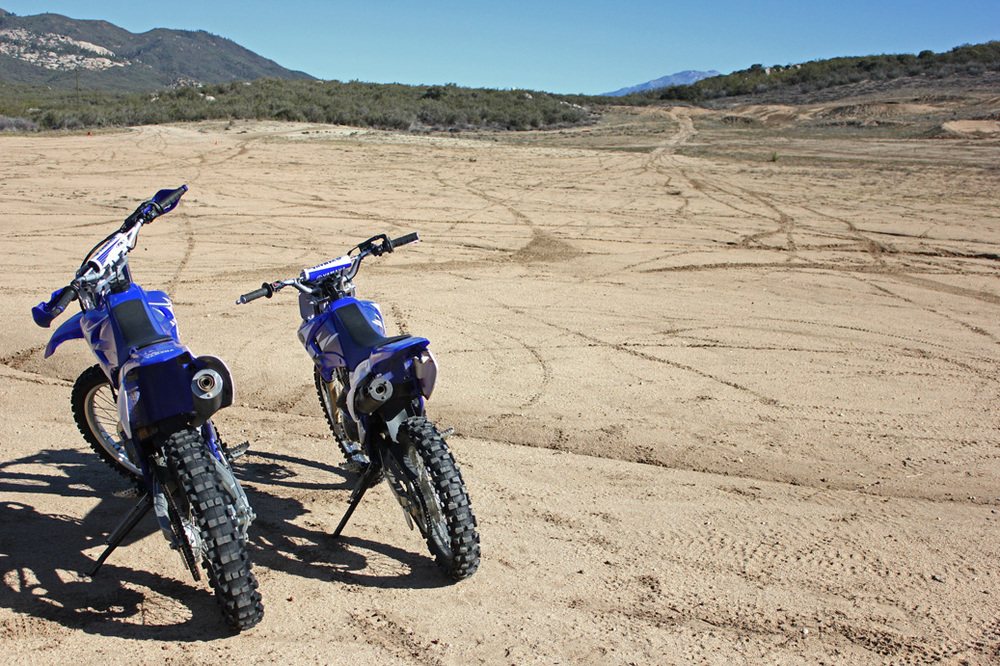 goldilocks
We covered body positioning techniques like turning in tight circles and throwing a leg out for balance around a "flat track." After the warm up exercises, we covered body positioning in all aspects of riding on hills (up the face, across the slope, up and over, plateaus), fall recovery, and precision techniques; then immediately put those skills into practice during tours of the property. I took the two-day course which is basically Level II repeated, but with the number of instructors and the vastness of the facility (ergo the flexibility one has in these courses), I was able to practice within reach on my own whatever I felt I might not have quite understood the day prior. I am unabashedly a 'learn by doing' type of person, but it takes me longer to "get it". That continued application is key for any dirt riding. Gary offers a Level III class which teaches you a few pro-level tricks my ego is pushing me to learn, in addition to private training sessions.
If one needed inspiration to become better, look (and listen) no further than across the street for brrappity brrap motocross action.
Get out there and get dirty at least once a month to keep that confidence going and not lose sight of what you learned. When in doubt, pick up a copy of Gary's book, How to Ride Off-Road Motorcycles, to keep your memory fresh if you live in a winter-y climate that eradicates the possibility of yearlong riding...or just join us in SoCal during those winter months like the rest of the Palm Springs snow birds and come over for a few spins in the dirt. Gear not required; just bring yourself.
Click here to listen to the interview and learn more about this motorcycle industry veteran and his background in motorcycling. The Moterrific Podcast is also available on iTunes.
Who knew how much fun a day of brrap could be?
Can't I play outside just a little longer?