A big hello to the Browncoats Redemption Crew and producer Director Mike Dougherty at SXSW in Austin Texas.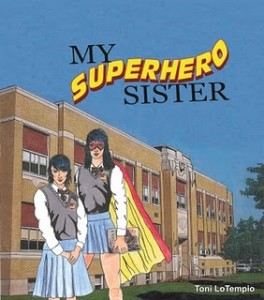 After the Wheel of Kittens was spun, we interviewed Toni LoTempio. We talked to her and her cat, Rocco, about her works, her book My Superhero Sister, the e-book publishing model and what coming up.
No Rest for the Wicca

My Superhero Sister (Superhero Diaries)
To get a chance to win the DC Direct, JLA, Wonder Woman collectable, simply post a comment on this week's blog.
http://scifisaturdaynight.com/podcast/talkcast75.mp3