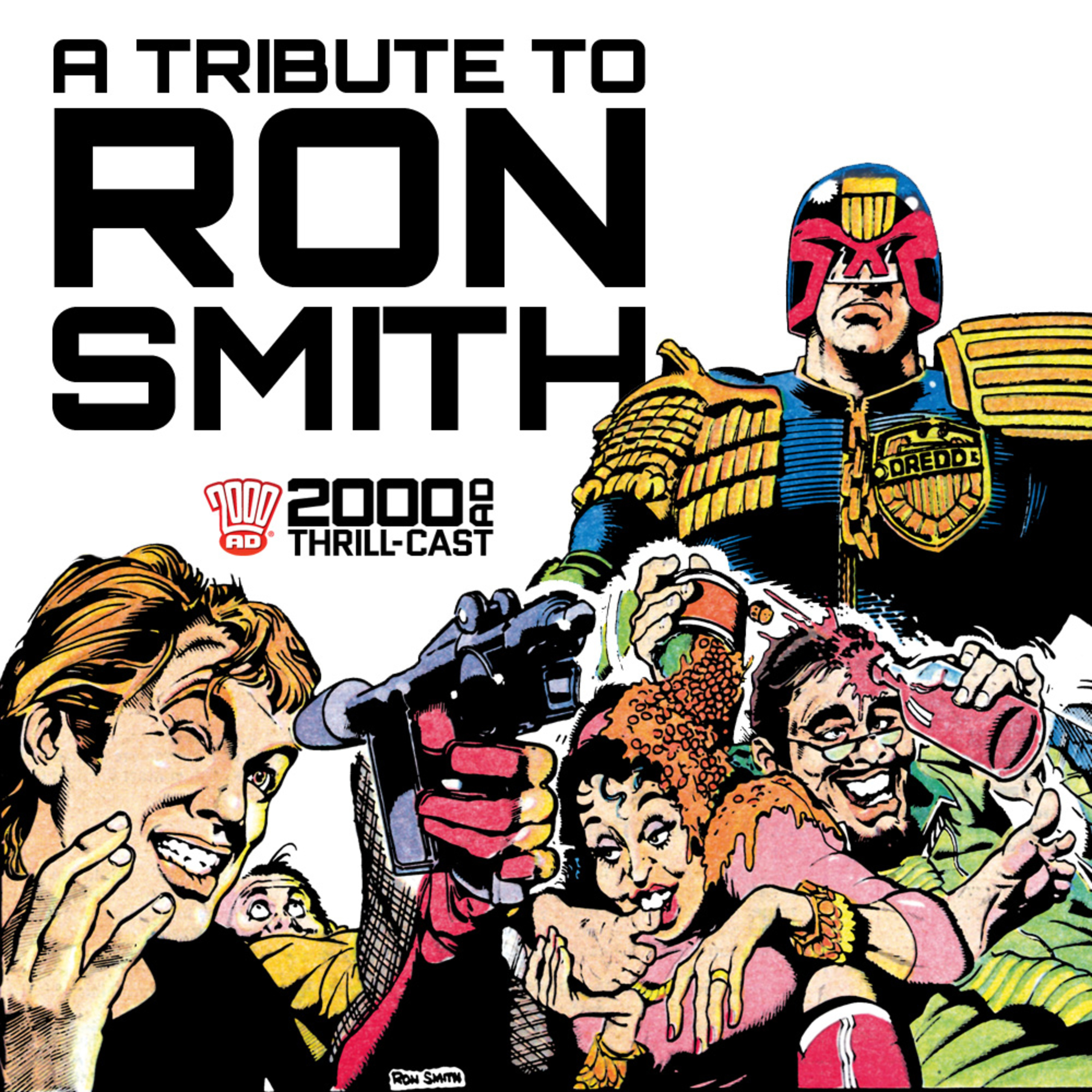 Everyone at 2000 AD was greatly saddened at the news that artist Ron Smith has passed away and in this episode of the Thrill-Cast, we pay tribute to one of the best Judge Dredd artists of all time.
A Spitfire pilot during World War Two, during 2000 AD's 1980s heyday Ron was one of the five iconic Dredd artists alongside Carlos Ezquerra, Mick McMahon, Brian Bolland, and Steve Dillon, and many of the strip's most unforgettable moments– from The Judge Child Quest to UnAmerican Graffiti, from The Hotdog Run to The Day the Law Died – have the name and style of Ron Smith stamped all over them.
Your host Molch-R is joined by current 2000 AD editor Matt Smith, former 2000 AD art editor Robin Smith, and former 2000 AD editor Steve MacManus to talk about Ron's work, influence, and legacy - from their favourite moments to stories about his incredible work ethic.
To read 2000 AD's tribute to Ron, go to https://2000ad.com/post/4802
The 2000 AD Thrill-Cast is the award-winning podcast that takes you behind-the-scenes at the Galaxy's Greatest Comic! As well as interviewing top creators and famous fans, we bring you announcements, competitions, and much more! You can subscribe to the Thrill-Cast on your favourite podcast app, or you can listen now at 2000AD.com/podcast