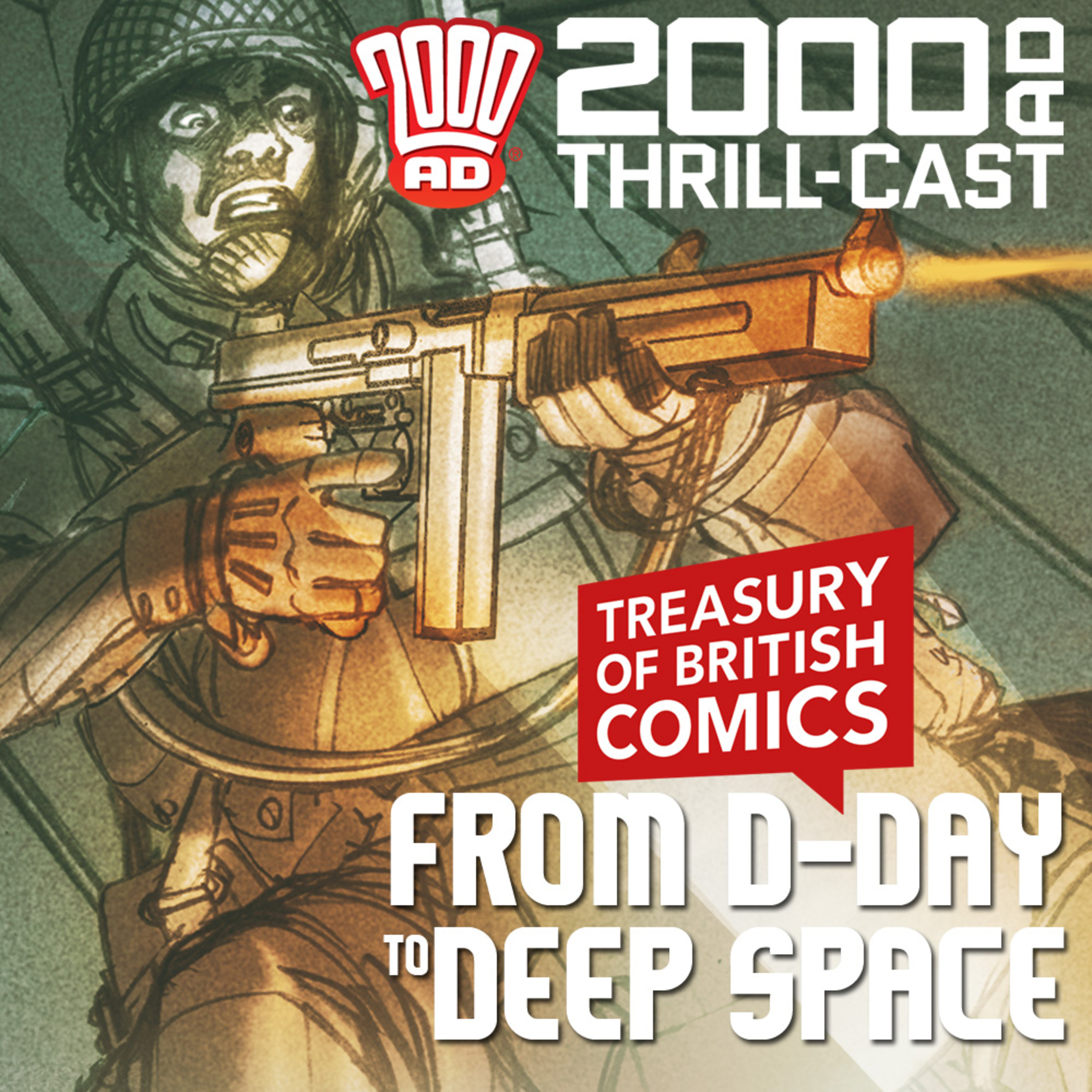 Happy New Year, Earthlets! The new space year of 2019 promises to be packed with Thrill-power thanks to a zarjaz line-up of strips old and new, plus graphic novels to knock your little socks off!
In the first podcast episode of 2019, we focus on new titles away from 2000 AD's usual mix - including a fresh job for the Judge Dredd Megazine's reprint edition, as well as what our releases from the vast IPC archive have in store.
Graphic novel editors Oliver Pickles and Maz Smith join Molch-R to chat about D-Day landings, deep space insanity, 1970s fan fiction, and what it's like deep diving into decades of classic British comics.
For more on the Rebellion graphic novel line-up for 2019, check out the full list at 2000ad.com/post/4628
The 2000 AD Thrill-Cast is the award-winning podcast that takes you behind-the-scenes at the Galaxy's Greatest Comic! As well as interviewing top creators and famous fans, we bring you announcements, competitions, and much more! You can subscribe to the Thrill-Cast on your favourite podcast app, or you can listen now at 2000AD.com/podcast