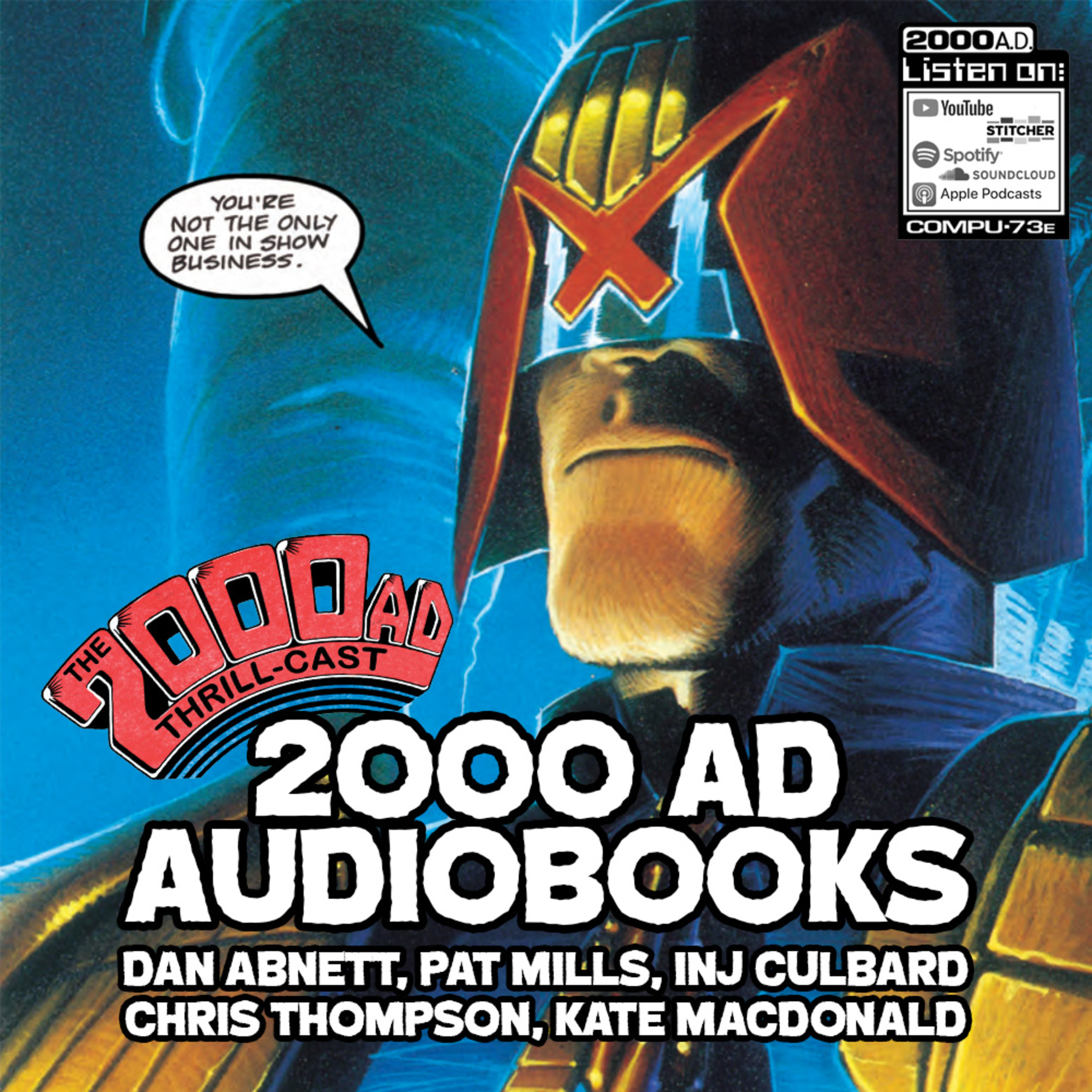 Welcome to the exciting fifty-second episode of the 2000 AD Thrill-Cast Lockdown Tapes!
We're just hours away from the launch of the brand nee audiobook adaptations of some of 2000 AD's greatest stories! Penguin Random House's full-cast adaptations of Judge Dredd: America, Judge Dredd: The Pit, Sláine: The Horned God, The Ballad of Halo Jones, and Brink land on Audible and selected other venues on 4 March 2021.
On this episode of the Thrill-Cast we welcome two of the producers on the series, Chris Thompson and Kate MacDonald, who chat about the challenges of turning comic books into audiobooks.
We then hear from Pat Mills about the origins and influences of Sláine, on Irish mythology, and how the Celtic barbarian broke the Conan mould, before we chat away to Dan Abnett and INJ Culbard about Brink, and how the audiobook adaptation has dovetailed with some of the decisions they made about the comic strip.
During the pandemic the Thrill-Cast continues to broadcast weekly – so make sure you're keeping yourselves and your loved ones safe, and stay tuned for more from the Galaxy's Greatest Podcast!
Got a theme or interview you'd like to hear? Let us know at thrillcast@2000AD.com
The 2000 AD Thrill-Cast is the award-winning podcast that takes you behind-the-scenes at the Galaxy's Greatest Comic with creator interviews, panels, and more! You can subscribe to the Thrill-Cast on your favourite podcast app, iTunes, Sticher, and Spotify. You can also listen now at 2000AD.com/podcast or you can watch at youtube.com/2000ADonline