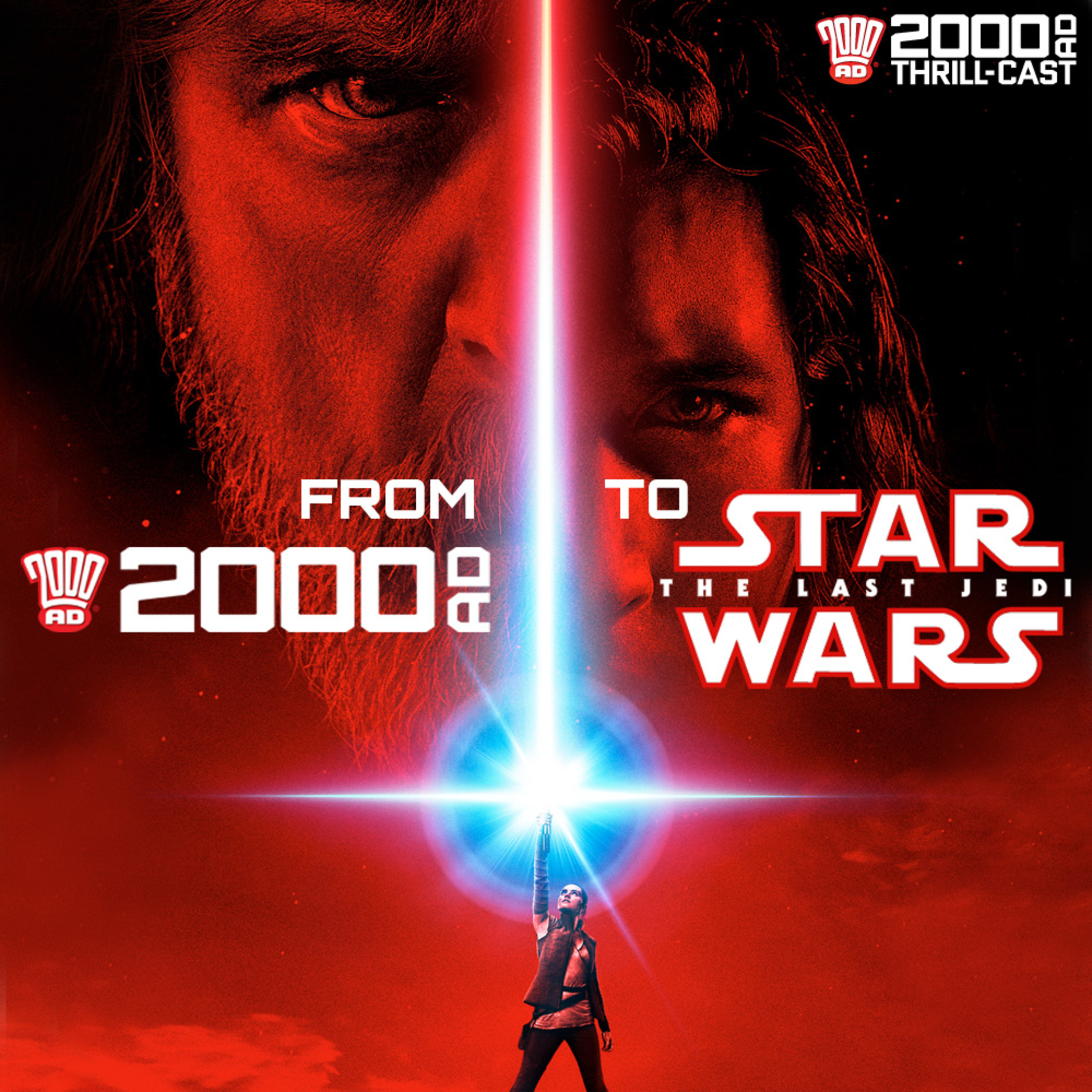 Millions of people around the world have watched Rey, Finn, Poe, Luke and Leia fighting The First Order in Star Wars: The Last Jedi - though they probably won't realise they were seeing costumes and characters designed by two of 2000 AD's finest.
Chris Weston (Judge Dredd, Indigo Prime) and Jock (Judge Dredd, Lenny Zero) are two of 2000 AD's most popular art droids and worked for nine months on costumes and characters for the latest installment of Star Wars, from the caretaker Lanai on Ahch-To to Leia's cloak on Crait, from the police on Canto Bight to the Resistance's pilot helmets.
As the 2000 AD Thrill-Cast celebrates its third birthday, the official 2000 AD podcast talks to Jock and Chris about their work for Lucasfilm on the highest-grossing film of 2017, the influence of 2000 AD on their designs, what skills comics have given them, and the challenges of adapting to a very different work environment.
The 2000 AD Thrill-Cast is the award-winning podcast that takes you behind-the-scenes at the Galaxy's Greatest Comic! As well as interviewing top creators and famous fans, we bring you announcements, competitions, and much more! You can subscribe to the Thrill-Cast on iTunes or listen now at www.2000ADonline.com/podcast