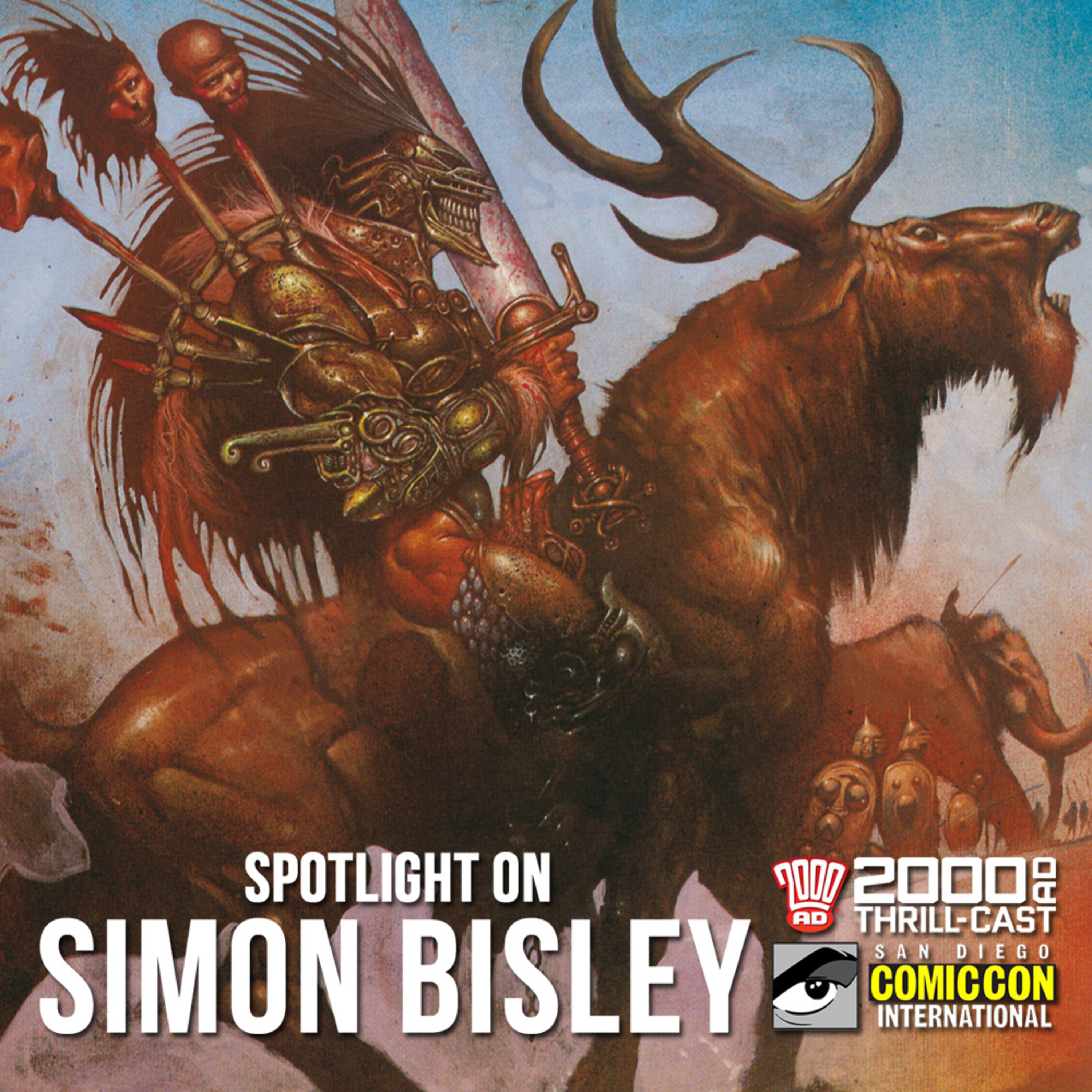 One of comics' rock 'n' roll superstars, Simon Bisley's incredible artwork changed the industry forever in the late 1980s with his work on Slaine: The Horned God and Judge Dredd, producing a myriad imitators and launching a decade-long fad for painted comics art.
We round off our coverage of the 2000 AD panels at San Diego Comic Con 2018 with a recording of the 'Spotlight on Simon Bisley' panel as 2000 AD publicity droid Mike Molcher sits down with Simon in front of a live audience to discuss his work, career, and philosophy.
A unique and irrepressible talent, Simon's work has reached far beyond the page to influence mainstream culture, and while he has always evolved, his style remains timelessly recognizable.
The 2000 AD Thrill-Cast is the award-winning podcast that takes you behind-the-scenes at the Galaxy's Greatest Comic! As well as interviewing top creators and famous fans, we bring you announcements, competitions, and much more! You can subscribe to the Thrill-Cast on iTunes or on the podcast app of your choice, or you can listen now at 2000AD.com/podcast