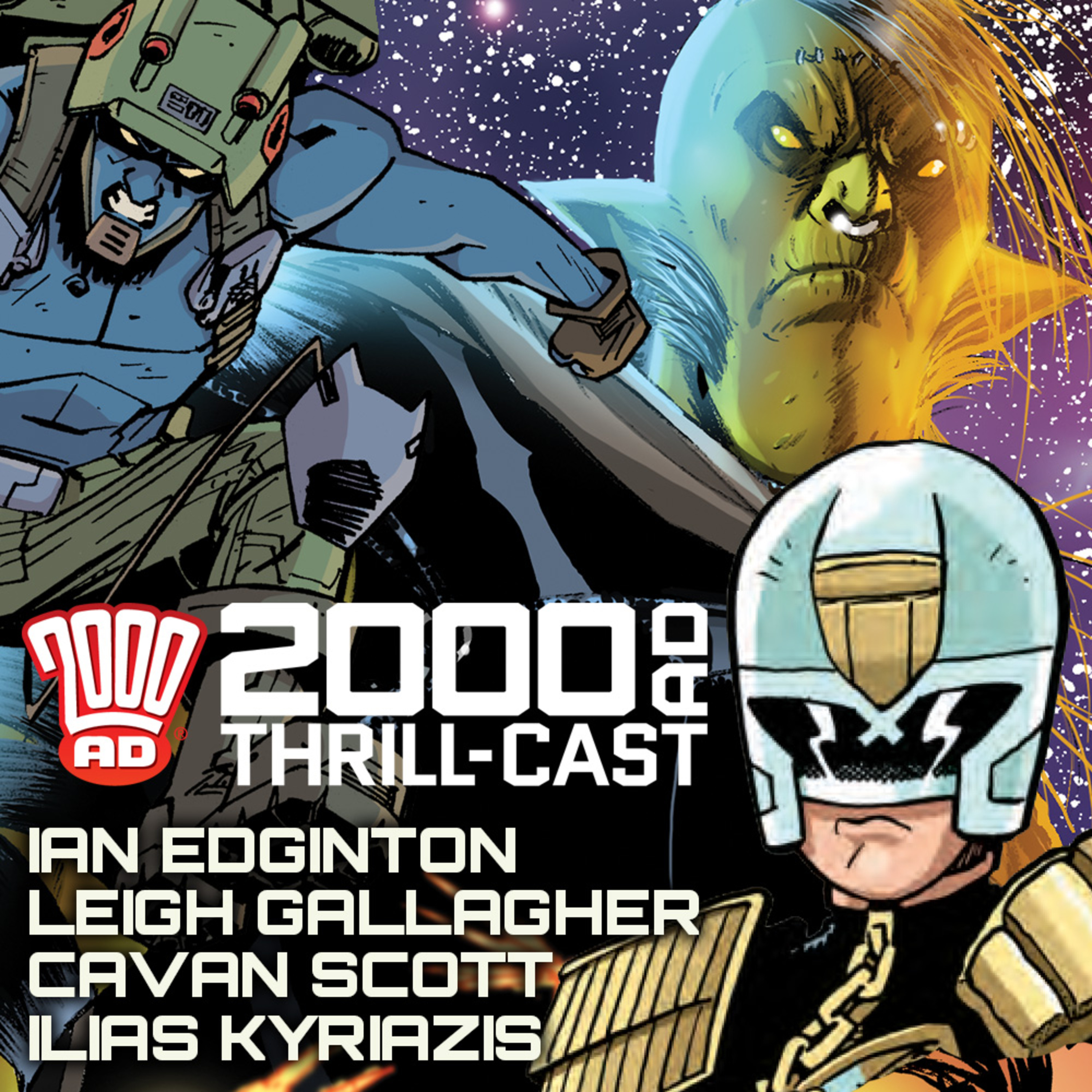 On iTunes, Spotify, Soundcloud, and YouTube - this is the 2000 AD Thrill-Cast!
Hosted by publicity droid Molch-R, the official 2000 AD podcast welcomes Ian Edginton and Leigh Gallagher to talk about the first collection of their fantasy/sci-fi mash-up series Kingmaker, which is out in April.
And with a brand new issue of 2000 AD Regened hitting stands on 26 February, we talk to writer Cavan Scott and artist Ilias Kyriazis about their Rogue Trooper and Judge Dredd stories, and how 'all-ages' doesn't mean 'just for kids'.
The 2000 AD Thrill-Cast is the award-winning podcast that takes you behind-the-scenes at the Galaxy's Greatest Comic! As well as interviewing top creators and famous fans, we bring you announcements, competitions, and much more! You can subscribe to the Thrill-Cast on your favourite podcast app, iTunes and Spotify, you can listen now at 2000AD.com/podcast or you can watch at youtube.com/2000ADonline