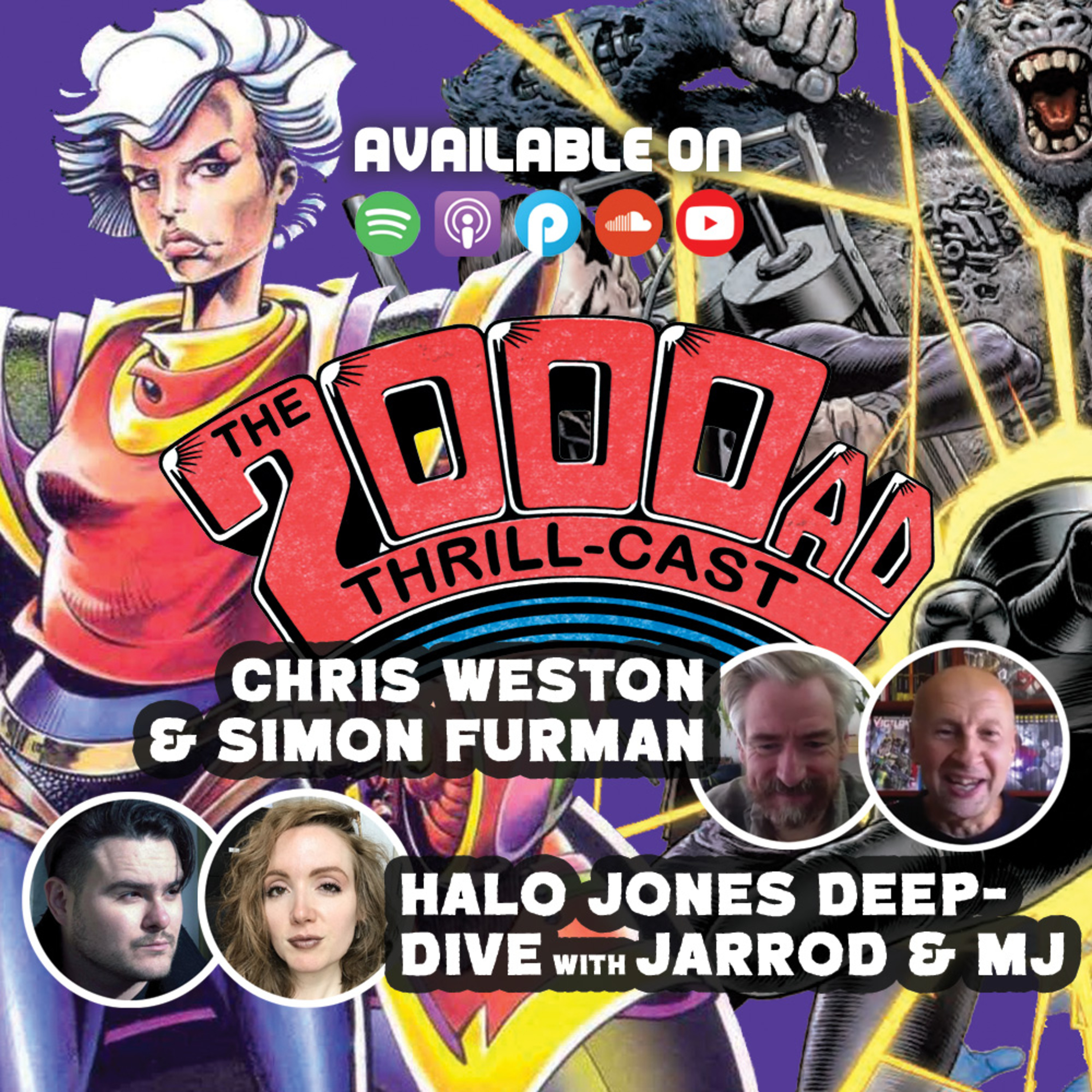 Listen at 2000AD.com - 2000ad.com/podcast
Listen on Spotify - bit.do/thrillcastspotify
Subscribe on iTunes - bit.do/thrillcastitunes
Welcome to the sixteenth of The Lockdown Tapes as The 2000 AD Thrill-Cast continues to broadcast the joys of Thrill-power during the COVID-19 pandemic! Got a theme or interview you'd like to hear? Let us know at thrillcast@2000AD.com
The Smash! Special is out at the end of May, bringing some of the all-time classic British comic book characters back for stunning new adventures! Simon Furman and Chris Weston join the Thrill-Cast to talk about their revival of The House of Dolmann. Created by Tom Tully and Eric Bradbury, the series featured inventor Eric Dolmann and his small army of robot puppets who fought crime!
We're then joined by Jarrod and MJ from comics site Doomrocket to take a deep-dive into The Ballad of Halo Jones, Alan Moore and Ian Gibson's stunning series which began as an antidote to 2000 AD's usual male-dominated action characters and became a fascinating, emotional journey of an 'ordinary' women's attempts to escape her humdrum life.
The Thrill-Cast is increasing its broadcasts during this difficult time, so make sure you're keeping yourselves and your loved ones safe - and stay tuned for more from the Galaxy's Greatest Podcast!
The 2000 AD Thrill-Cast is the award-winning podcast that takes you behind-the-scenes at the Galaxy's Greatest Comic! As well as interviewing top creators and famous fans, we bring you announcements, competitions, and much more! You can subscribe to the Thrill-Cast on your favourite podcast app, iTunes and Spotify, you can listen now at 2000AD.com/podcast or you can watch at youtube.com/2000ADonline