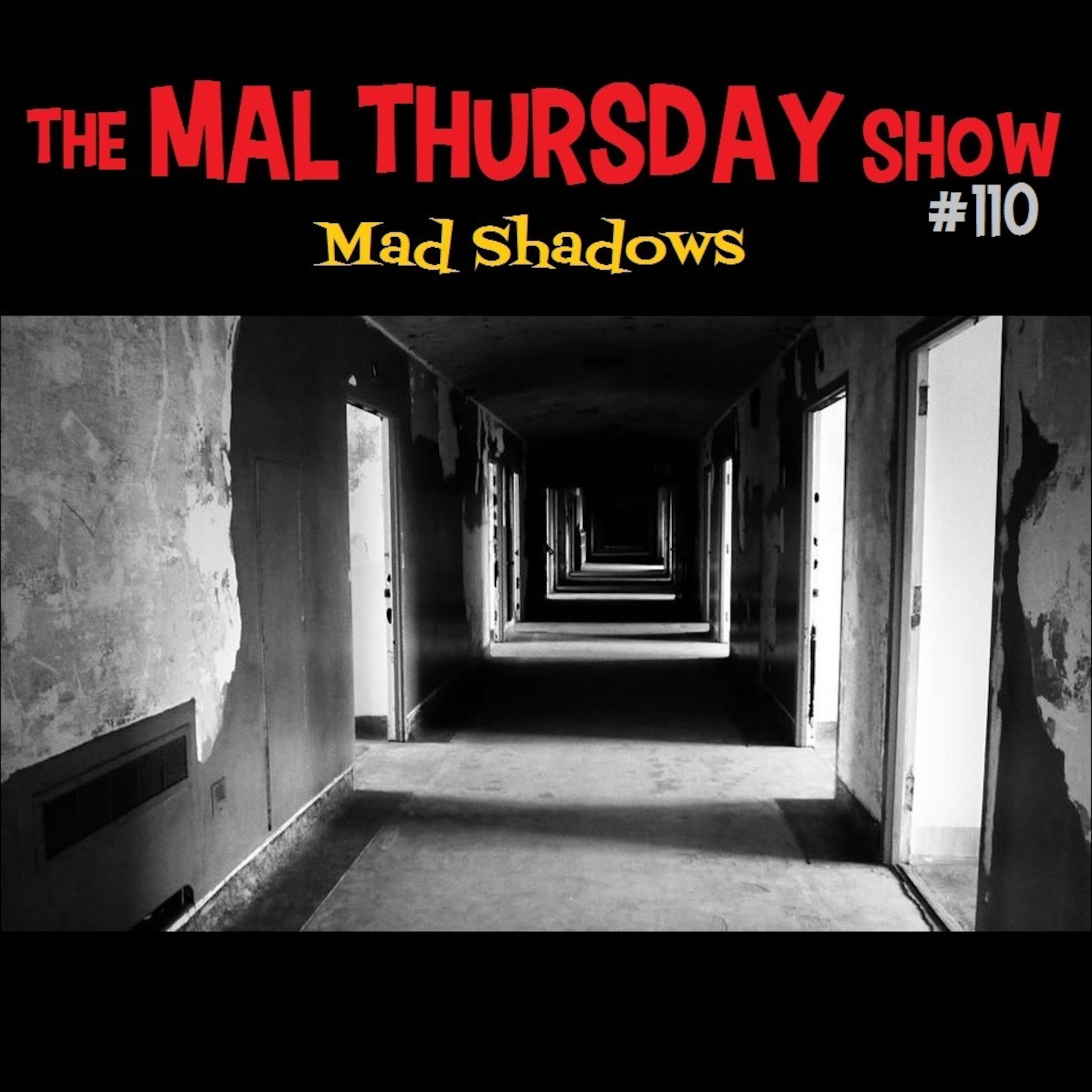 Mal Thursday is your headshrinker and mixmaster on this mental edition of the podcast, taken from the broadcast. Originally transmitted March 14, 2017. Presented in Living Monophonic and Ultrasonic Stereophonic Sound.
Playlist:
EDDIE COCHRAN: Nervous Breakdown
LITTLE ANTHONY & THE IMPERIALS: Goin' Out of My Head
THE BEACH BOYS: Hang on to Your Ego
LAMBERT, HENDRICKS & ROSS: Twisted
THE SWAMP RATS: Psycho
THE MARKETTS: Out of Limits (bed)
THE SOUNDTRACK OF OUR LIVES: Heading for a Breakdown
JIMI HENDRIX EXPERIENCE: Manic Depression
EDDIE & THE HOT RODS: Teenage Depression
THE SPECIALS: Blank Expression
THE SEX PISTOLS: No Feelings
IAN DURY: Manic Depression (bed)
THE EASYBEATS: Going Out of My Mind
THE BLIND OWLS: Out of My Mind
THE SURPRISE PACKAGE: Out of My Mind
THE CRAIG: I Must Be Mad
THE MOVE: Cherry Blossom Clinic/Cherry Blossom Clinic Revisited
THE RAMONES: Gimme Shock Treatment
JAMES BROWN: I'll Go Crazy
ROY WRIGHT: I'm Going Crazy
THE QUID: Crazy Things
SLADE: Mama, Weer All Crazee Now
THE ROLLING STONES: Crazy Mama
CHET ATKINS: Crazy Rhythm
THE VELVET UNDERGROUND: I'm Begnning to See the Light
LYRES: You Won't Be Sad Anymore
THE CREAM: I'm So Glad
DAVID BOWIE: Memory of a Free Festival Pt. 2
ROXY MUSIC: Out of the Blue
THE CONNECTION: Stay with Me
THE ROUTES: Thousand Forgotten Dreams
GREG "STACKHOUSE" PREVOST: Gin-Soaked Time Warp
THE MAGGIE'S MARSHMALLOWS: I Don't Care
Tune into The Mal Thursday Show every Tuesday at 8 pm UK, and late nights Thursday, Saturday, and Sunday on Golden Radio/Trash Can Radio, London http://trashcanradio.com/trash-can-radio-live-stream; Thursdays 10 pm Eastern on Surf 97.3 FM, streaming at http://flaglerbeachradio.com.; Fridays 7 pm Europe, 6 pm UK, with rebroadcasts Saturday and Sunday on Radio LUX http://radiolux.es.