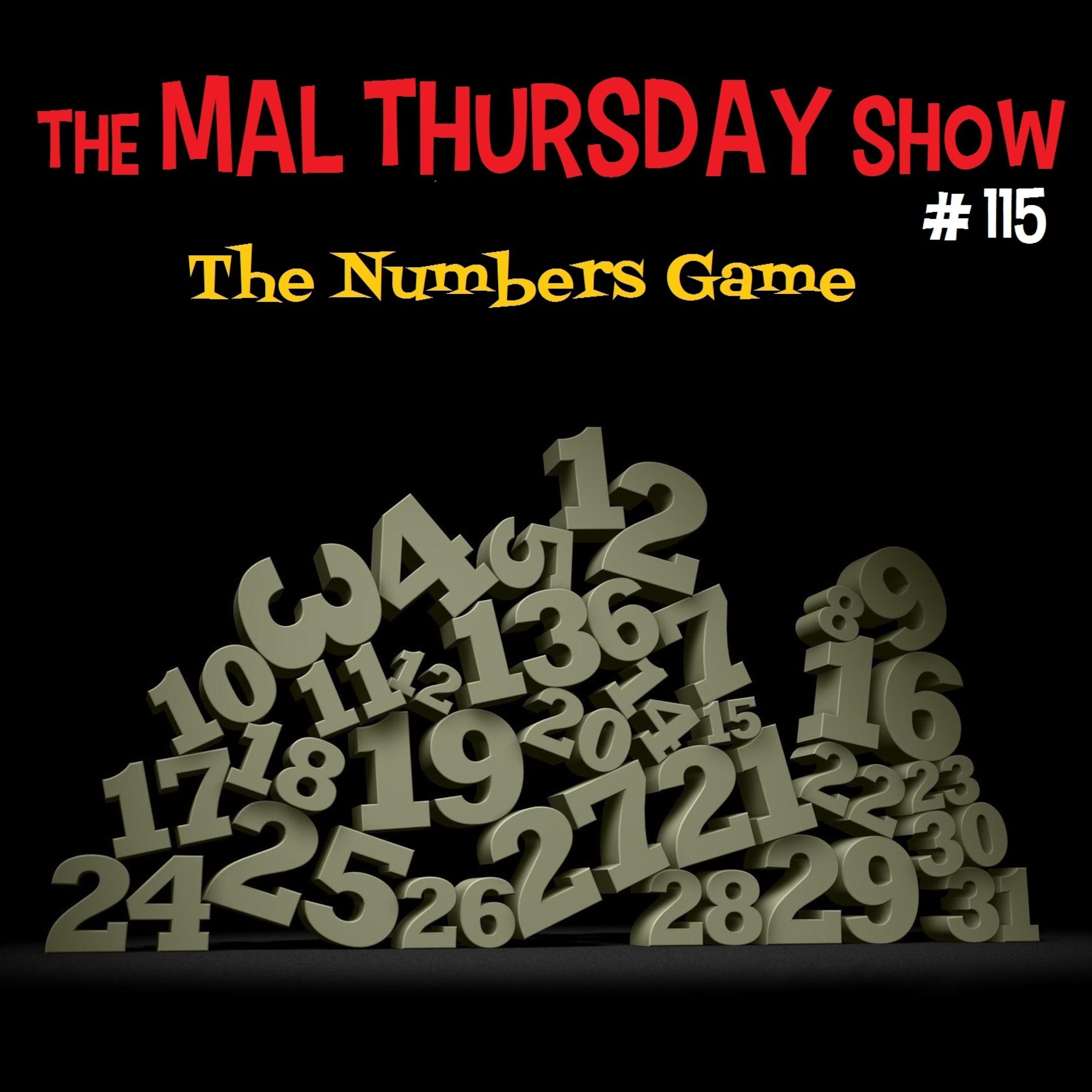 Mal Thursday plays the numbers on this digital-in-more-ways-than-one episode. Originally transmitted 23 May 2017. Presented in Ultrasonic Stereophonic and Living Monophonic Sound.
Playlist:
MANFRED MANN: 5-4-3-2-1/The One in the Middle
THE LOVED ONES: The Loved One
THE RUTLES: Number One
THE BOOMTOWN RATS: Looking Out for #1
THE MINUTEMEN: #1 Hit Song
THREE DOG NIGHT: One
THE ELITE: One Potato
THE UGLY BEATS: I'm the One
JOHNNY "GUITAR" WATSON and LARRY WILLIAMS: Two for the Price of One
THE MALIBUS: Two at a Time
THEM: If You and I Could Be As Two
THE DOORS: Love Me Two Times (Take 3)
THE VENTURES: Two Thousand Pound Bee (bed)
THE GUESS WHO: Two Wheeled Freedom (Honda radio spot)
MUCK AND THE MIRES: Three Steps Closer
EDDIE COCHRAN: Three Steps to Heaven
THE MULLENS: On All Fours
THE MALARIANS: A Taste of Five
THEE CORMANS: The Number 6
LYRES: Seven
THE FOUR TOPS: 7 Rooms of Gloom
THE BYRDS: Eight Miles High
THE COASTERS: Love Potion No. 9
CHEAP TRICK: Clock Strikes Ten
QUESTION MARK & THE MYSTERIANS: Ten O'Clock
SAMMY DAVIS JR.: Ee-O-Eleven
BO DIDDLEY: Clock Strikes Twelve (bed)
MAMAS & PAPAS: Twelve Thirty (Young Girls Are Coming to the Canyon)
DICKIE THOMPSON & HIS ORCHESTRA: Thirteen Women and One Man
STEVIE WONDER: Sixteen Tons
ALICE COOPER: I'm Eighteen
THE ROLLING STONES: 2120 South Michigan Avenue (bed)
TOOTS & THE MAYTALS: 54-46 Was My Number
ARETHA FRANKLIN: 96 Tears
THEY MIGHT BE GIANTS: 813 Mile Car Trip
THE BEATLES: One After 909
THE ROLLING STONES: 2120 South Michigan Avenue (bed)
THE FLAMIN' GROOVIES: Yesterday's Numbers
THE SONICS: I Got Your Number
THE VOODOO DOLLS: Lost Her Number
STEELY DAN: Rikki Don't Lose That Number
THE JAM: Away from the Numbers
Tune into The Mal Thursday Show every Tuesday at 8 pm UK, and late nights Thursday, Saturday, and Sunday on Golden Radio/Trash Can Radio, London http://trashcanradio.com/trash-can-radio-live-stream; Thursdays 10 pm Eastern on Surf 97.3 FM, streaming at http://flaglerbeachradio.com.; Fridays 7 pm Europe, 6 pm UK, with rebroadcasts Saturday and Sunday on Radio LUX http://radiolux.es.