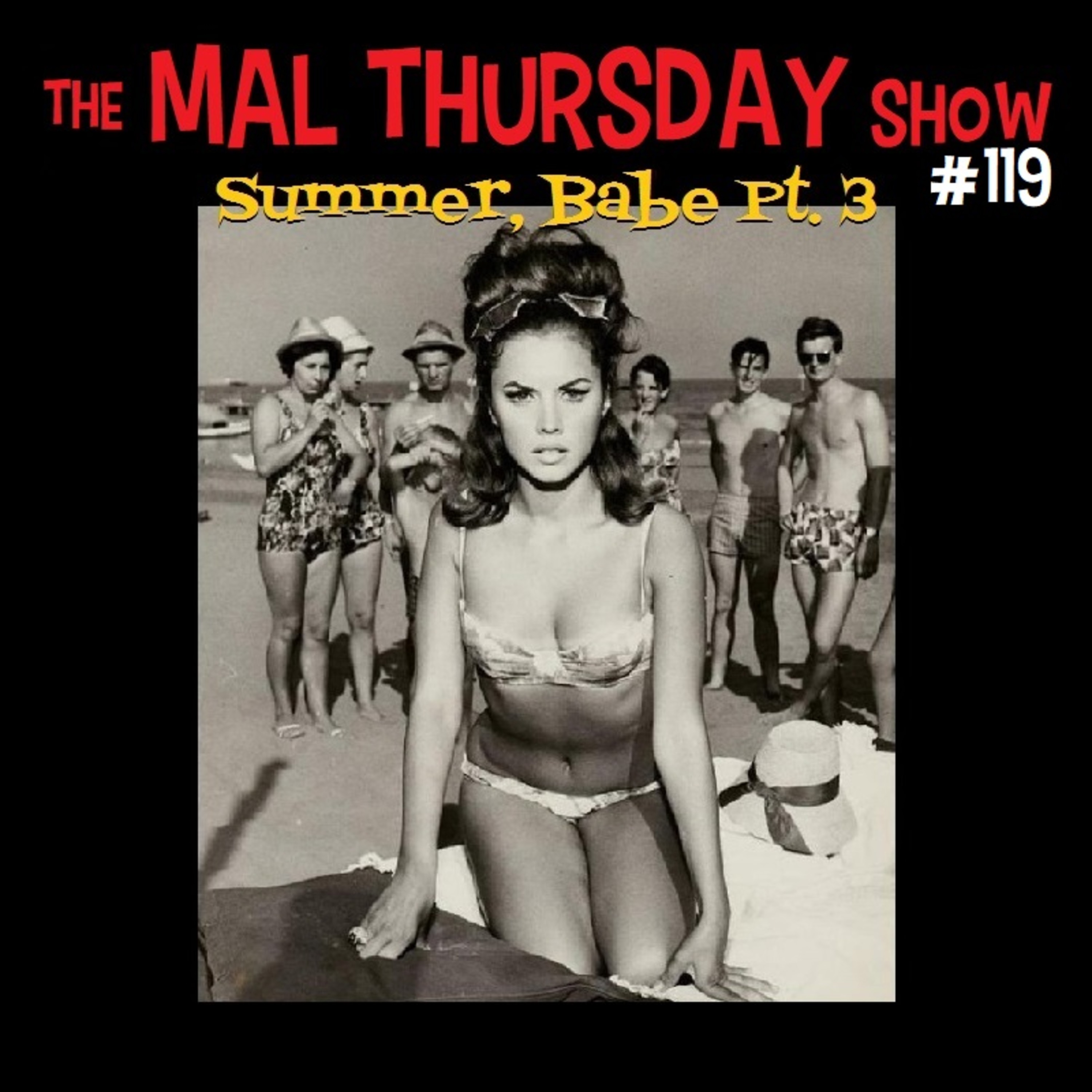 Mal Thursday provides a swingin' soundtrack for the dog days of Summer in the third installment of the "Summer, Babe" series. Originally broadcast 27 July 2017. Presented in Ultrasonic Stereophonic and Living Monophonic Sound.
Playlist:
BLONDIE: In the Sun
CARL HALL: Summertime
MUNGO JERRY: In the Summertime
THE PRETTY THINGS: Summer Time
DON MALENS & THE DRY ICE: Land of Summertime
RUSH: Summertime Blues
KASHMERE STAGE BAND: Summertime
THE OUTSIDERS: Summer Is Here
THE ROLLING STONES: Summer Romance
THE ZOMBIES: Beechwod Park/Time of the Season
FOUNTAINS OF WAYNE: It Must Be Summer/The Summer Place
Mal Goes to the Movies:
THE BEACH BOYS: The Girls on the Beach
FRANKIE AVALON: Beach Party/Muscle Beach Party
BOB SUMMERS: It's a Bikini World
Mal Thursday's Texas Tyme Machine:
THE LEMON FOG: Summer
SEOMPI: Summer's Comin' On Heavy
FREDDY FENDER: Sweet Summer Day
THE UGLY BEATS: Up on the Sun
THE SOCIETY: Summer Sunset
THE TURTLES: On a Summer's Day/A Walk in the Sun
THE PRETTY THINGS: The Sun
THE KINKS: Sunny Afternoon
THE DOORS: Waiting for the Sun
WILLIAM PENN & THE QUAKERS: California Sun
BIG JIM SULLIVAN: Sunshine Superman
THE KINKS: Rainy Day in June
BRAD JONES: Miss July
QUESTION MARK AND THE MYSTERIANS: Love Me Baby (Cherry July)
LOVE: August
JONATHAN RICHMAN: That Summer Feeling
Tune into The Mal Thursday Show every Tuesday at 8 pm UK, and late nights Thursday, Saturday, and Sunday on Golden Radio/Trash Can Radio, London http://trashcanradio.com/trash-can-radio-live-stream; Thursdays 10 pm Eastern on Surf 97.3 FM, streaming at http://flaglerbeachradio.com.; Fridays 7 pm Europe, 6 pm UK, with rebroadcasts Saturday and Sunday on Radio LUX http://radiolux.es.